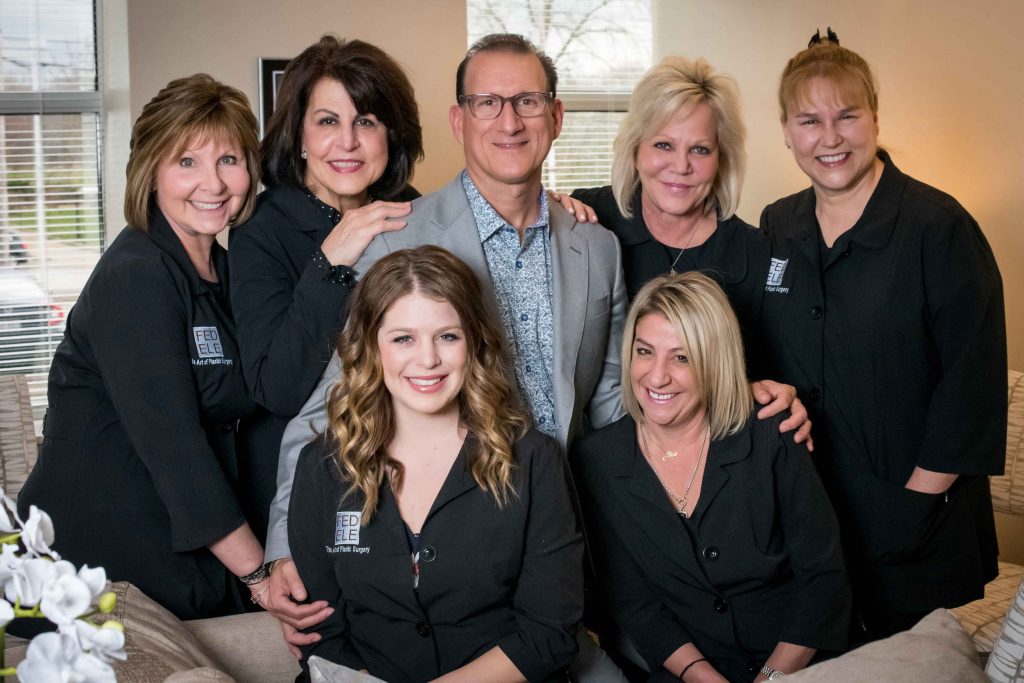 Sandy – Practice Manager
Sandy is our Patient Care Coordinator and Surgery Scheduler. She has over 35 years of experience in the health care field. She has worked at Hillcrest Hospital for 16 years and has extensive experience in all aspects of patient care. Sandy is involved with all surgical procedure scheduling for Dr. Fedele and can help you with any financing questions that you may have.
Sandy can be reached at [email protected].
Diann – Office & Surgical Assistant
Diann is Dr. Fedele's Office and Surgical Assistant. She is a very experienced Surgical Assistant and has worked as a Plastic Surgery Assistant in the Operating Room and in a Plastic Surgery office setting for over 25 years. Diann has been assisting Dr. Fedele in the OR for over 15 years now.
She is here to help you in the information gathering process for all the procedures Dr. Fedele performs. She is also with Dr. Fedele in the office to assist him during all in-office procedures. Diann will be following you through your entire experience: Pre-operatively in the office as you learn about our practice and the procedure you choose, Intra-operatively she will be there for continuity of your care as she assists Dr. Fedele during your procedure, and Post-operatively caring for you in the office as you go through the healing process.
Since Diann will be with you throughout your entire experience she will be an incredible resource of information for you and can answer any questions you may have along the way.
Diann can be reached at [email protected].
Cindy – Administrative Assistant/Financial Coordinator
Cindy is our Administrative Assistant and Financial Coordinator, with an extensive background in business and finance. She works closely with our Practice Manager to answer all of your financial questions.
Cindy can be reached at [email protected].
Cathy – Receptionist
As our receptionist, Cathy is likely the first person you will talk to or meet from our office. With over 30 year's experience in the medical field at University Hospitals and Hillcrest Hospital, she will easily guide you through every step of the process. Cathy will get you registered and help you fill out our administrative forms. Cathy also sends out information packets to those inquiring about Dr. Fedele and the procedures he performs from the Internet. Cathy will help you schedule a convenient time to have a private consultation with Dr. Fedele.
Cathy can be reached at [email protected].
Jolie – Receptionist
Jolie is one of our two receptionists; she brings 30 years of medical experience to our office. She will greet you when you call the office, answer your questions, and make your appointments. In addition, she also checks patients out as they leave and other various tasks within the office.