Brow Lift / Forehead Lift
Conveniently located to serve the areas of Beachwood and Cleveland, Ohio
Dr. Fedele performs a Brow Lift procedure to enhance or improve the appearance of your eyes to give you a more rested, less angry, youthful look.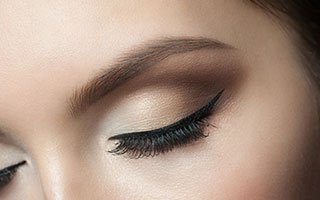 Eyelid Rejuvenation may also include a procedure to lift a drooping (ptotic) eyebrow. By placing the eyebrow into a better anatomic position the eye appears more open and there is less excess tissue on the upper eyelid. In addition, the muscles responsible for the "scowling" lines between your eyebrows are removed to smooth this area.
A Brow Lift is often combined with Upper and Lower Eyelid Blepharoplasty to rejuvenate the eye. It is also performed at the time of a Facelift to give better balance to the upper and lower face. Dr. Fedele uses the "state of the art" Endoscopic Technique which is minimally invasive, allowing faster recovery with fewer complications.
Before and After Photos
The procedure is typically performed under General anesthesia as an outpatient at an ambulatory surgery center. The Brow Lift procedure takes about one to two hours and you will spend about two hours in the recovery room and then be discharged home when stable. In the first three to four days you will have bruising and swelling around the eyes, but by applying ice and keeping your head elevated you can diminish this swelling. Most people are back in the "public eye" in about ten to fourteen days and back to exercising and full activities in three to four weeks.
Call the Center for Plastic & Cosmetic Surgery today for a personal consultation and learn more about the "Art of Plastic Surgery" with Dr. Fedele.
All surgical procedures carry risks and Dr. Fedele will spend time with you at your consultation to explain the procedure in detail and any risks involved. This website is designed to give you some basic information about an Eyebrow Lift and is not a substitute for a comprehensive consultation and exam with Dr. Fedele.