Breast Reconstruction
Conveniently located to serve the areas of Beachwood and Cleveland, Ohio
Dr Fedele is currently not accepting new insurance patient's for this procedure.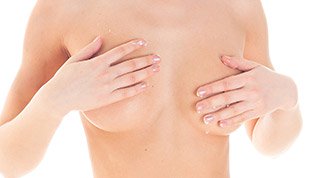 By using implants or your body's lower abdominal tissue, Dr. Fedele can reconstruct your breast after a mastectomy (breast removal) to a natural appearance, improving your body image and restoring balance to your figure.
There are advantages and disadvantages to each type of breast reconstruction that you may choose. Depending on your medical history and physical exam Dr. Fedele will explain to you the best option for your individual situation. Breast reconstruction can be performed immediately after breast removal or years later and is covered by your insurance company under federal law.
Dr. Fedele is uniquely qualified to offer you the full range of reconstructive options after breast removal and will help guide you through the entire process to make an educated decision that is right for you.
Before and After Photos
Breast Reconstruction Procedure
Breast reconstruction is typically performed under general anesthesia as an outpatient at an ambulatory surgery center.
The reconstructive procedure is performed under general anesthesia and you will stay in the hospital one to three days depending on the type of reconstruction you choose. The procedure can take between one to three hours and will be longer for bilateral (both breasts) reconstruction. The recovery at home is approximately three to four weeks and will be longer if you choose a TRAM reconstruction.
The procedure takes about two to three hours and you will spend about one to two hours in the recovery room. The first three to four days is the most uncomfortable, but Dr. Fedele will prescribe pain medication to control the discomfort. Most women are back to work within seven days and back to exercising and full activities in three to four weeks. The recovery may be longer if you have an augmentation along with the lift.
All surgical procedures carry risks and Dr. Fedele will spend time with you at your consultation to explain the procedures in detail and any risks involved. This website is designed to give you some basic information about Breast Reconstruction and is not a substitute for a comprehensive consultation and exam with Dr. Fedele.
Call our office in Cleveland, OH at (216) 464-1616 or contact us here to schedule personal consultation.