Male Breast Reduction (Gynecomastia)
Conveniently located to serve the areas of Beachwood and Cleveland, Ohio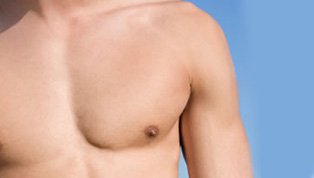 Gynecomastia (comes from Greek words for "woman-like breasts") is a common condition that affects males from puberty to adulthood. Certain drugs and medical problems can cause male breast overdevelopment, but there is no known cause in the majority of cases. Dr. Fedele performs male breast reduction to remove this excess tissue resulting in a chest that is flatter, firmer, and better contoured.
Before & After Photos
The procedure is typically performed under general anesthesia as an outpatient at an ambulatory surgical center. The procedure can take between one to two hours and you will be discharged home when stable. The incisions are well hidden and fade with time. You will wear a compression vest for about four weeks to help control swelling and bruising.
Call the Center for Plastic & Cosmetic Surgery today for a personal consultation and learn more about the "Art of Plastic Surgery" with Dr. Fedele.
All surgical procedures carry risks and Dr. Fedele will spend time with you at your consultation to explain the procedures in detail and any risks involved. This website is designed to give you some basic information about Male Breast Reduction and is not a substitute for a comprehensive consultation and exam with Dr. Fedele.