Male Breast Reduction (Gynecomastia)
Conveniently located to serve the areas of Beachwood and Cleveland, Ohio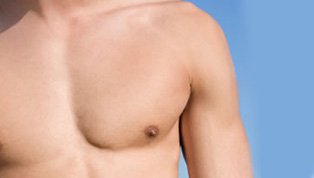 Male breast reduction is a surgical procedure engineered to flatten the contours of the chest. If you are displeased with the shape and size of your breasts, consider a visit to The Art of Plastic Surgery in Cleveland, Ohio.
Dr. Gregory Fedele is a true artist. He studies the human form and strives to perfect every facet of his patients' dimensions according to their specifications. To benefit from Dr. Fedele's expertise and precision, contact our office online. You can also call us at (216) 464-1616 to schedule an appointment. If you are unable to visit us in person, Dr. Fedele offers virtual consultations to jibe with your schedule and lifestyle. No matter where you log on, Dr. Fedele wants to connect with you. 
About Gynecomastia
Gynecomastia comes from Greek words for "woman-like breasts". It is a common condition that affects males from puberty to adulthood. Certain drugs and medical problems can cause male breast overdevelopment.[1] Weight fluctuations, aging, and genetics may also contribute to certain cases of gynecomastia.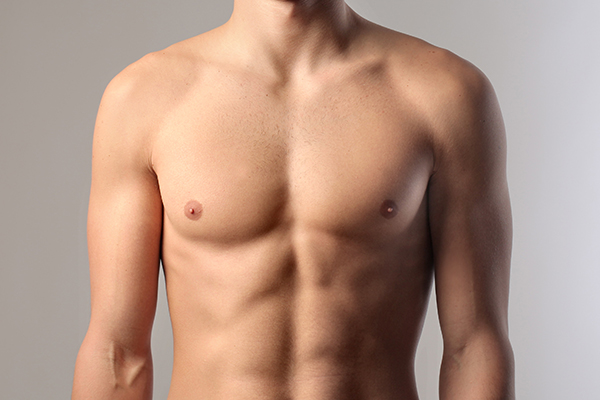 Hormonal levels in the body naturally ebb and flow at various times in a man's life. During puberty, adolescent boys naturally develop more testosterone and estrogen. The latter is associated with the growth of breast tissue. Before a young man's body has a chance to regulate this surge in hormones, his breasts may swell in size. Some boys "grow out" of their larger breasts, but others continue to struggle with gynecomastia well into adulthood.
Older men often experience an increase in breast size as they go through andropause, the male version of menopause. Andropause is named for androgens, a group of hormones that diminish as men mature. With the reduction of these androgens, estrogen may play a prominent role in the growth of excess breast tissue.[2]
Dr. Fedele performs male breast reduction to remove glandular tissue as well as excess skin and fat. The result is a chest that is flatter, firmer, and better contoured.
Before and After Photos
Benefits of Breast Reduction
The physical rewards of gynecomastia surgery will be immediately noticeable, but the psychological benefits will continue to emerge. According to extensive surveys of men who had undergone breast reduction procedures, their quality of life scores rose across every measurable matrix.[3]
Benefits of Gynecomastia Surgery
Clothes fit more comfortably
Improves confidence
Men can go shirtless at the beach or in the locker room
Focused surgery with less downtime than more invasive procedures
To experience the benefits of a male breast reduction, contact The Art of Plastic Surgery in Cleveland.
Eligible Candidates
If you are a healthy man in the northern Ohio area who wishes to bring rugged dimensions to his chest, then gynecomastia surgery may be ideal for you. The first step in determining your eligibility for male breast reduction is to assess your physique.
Some men with enlarged breasts may actually have a condition called pseudogynecomastia.[4]
Pseudogynecomastia is characterized by excess fat but not necessarily increased glandular activity. Hence, the treatment of pseudogynecomastia will be different than a male breast reduction surgery. Dr. Fedele may be able to remove unwanted fat cells without the need to reshape the surrounding tissue. The doctor can determine your candidacy for gynecomastia surgery after a comprehensive consultation. 
Private Consultation in Cleveland
It may be awkward to discuss your concerns about enlarged male breasts, but the first step towards improvement is communication. Dr. Fedele is a consummate professional, and he can alleviate your distress with a strategy for aesthetic enhancement.
In the spirit of open and honest communication, we regularly update our blog. Feel free to read through our posts and bring any questions that may arise with you to the consultation. After all, an informed patient is a healthy patient.
All surgical procedures carry some degree of risk. During your consultation, Dr. Fedele will spend time explaining the breast reduction procedure in detail and discuss any risks involved. This web page is designed to give you some basic information about male breast reduction, but it is not a substitute for a thorough consultation and exam with Dr. Fedele. Call (216) 464-1616 to schedule an appointment.
Preparation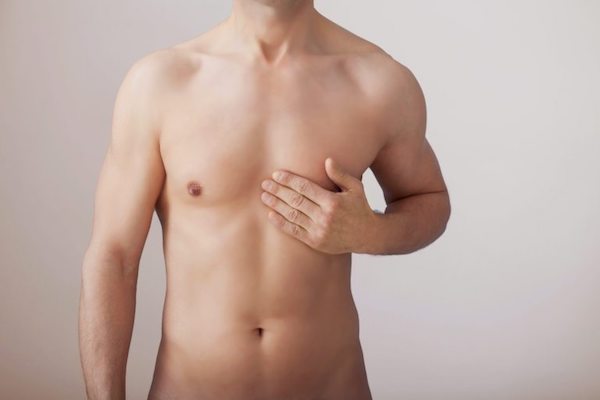 As part of your consultation, Dr. Fedele and his associates will provide you with detailed instructions to best prepare you for your upcoming surgery. These directions are customized to your case, so please follow them closely.
In general, you will be asked to quit smoking at least three weeks before your procedure. You may also be advised to stop taking certain blood-thinning medications and supplements. Dr. Fedele wants your circulation to be at peak performance to minimize the risk of bruising or other possible complications.
Male Breast Reduction Procedure
Aesthetic surgery is not a "one size fits all" endeavor. Some male chests require fat reduction while others may also need skin resection and glandular tissue removal. The end goal of gynecomastia treatment is to shape the chest to be more masculine in its definition and dimensions.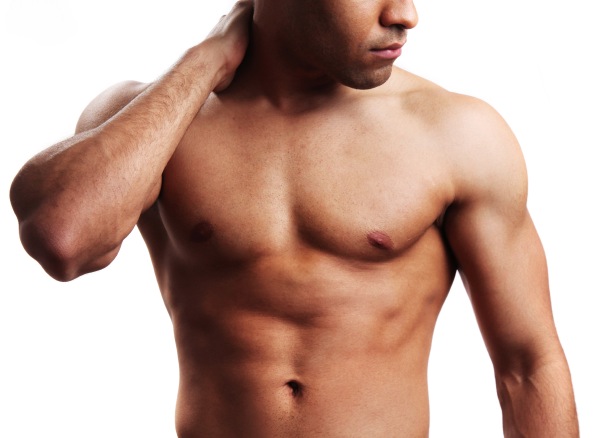 All incisions are strategically placed, either near the axilla (armpit) or around the ridge of the areola (the darker skin surrounding the nipple). Dr. Fedele will discuss your incision options during your consultation.
The procedure is typically performed under general anesthesia as an outpatient at an ambulatory surgical center. Male breast reduction can take between one to two hours and you will be discharged home when stable.
Healthy Recovery
You may need to take 3-5 days off work to give yourself ample time to recover from gynecomastia surgery. Please do not engage in strenuous activity, especially if it involves flexing your pectoral muscles.
The incisions associated with male breast reduction are well hidden and will fade with time. Please contact our office if you want help with scar minimization. You will wear a compression vest for about four weeks to help control swelling and bruising.
Remarkable Results
Two of Dr. Fedele's guiding principles are safety and satisfaction. He can contour your chest gently and effectively. To get a preview of how happy you will be with your visit to The Art of Plastic Surgery, please visit our reviews page. Dr. Fedele is committed to providing 5-star service to Cleveland and beyond. 
Complementary Procedures
The human form is not just a collection of parts; it is a cohesive, collective work of art. Breast reduction can help bring a manly appearance to the upper body, but the chest exists in conjunction with its surrounding features. 
Arm Lift
To accentuate your biceps and triceps, consider the benefits of an arm lift (brachioplasty). Dr. Fedele can remove excess fat along the upper arms and redrape the skin to showcase your musculature. An arm lift eliminates "bat wings" hanging from the underarm region and brings balance to the area as a whole.
Tummy Tuck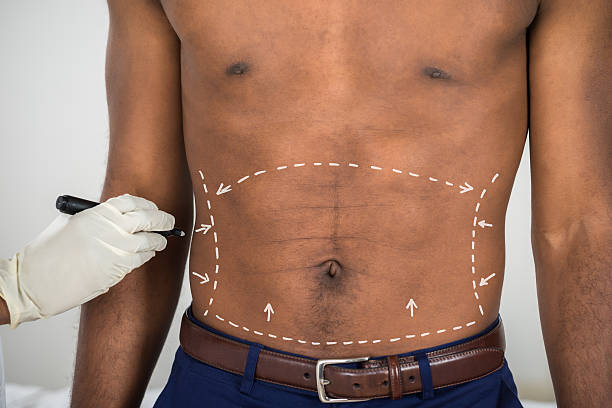 After experiencing a male breast reduction procedure, your belly may look larger by comparison. Tummy tuck (abdominoplasty) surgery flattens and smooths the midsection by removing lax, loose skin. With Dr. Fedele's assistance, you can show off your six-pack abs like never before! 
Liposuction
The issue with fat is that it tends to show up where we least expect (or want) it. Liposuction is a versatile procedure that targets and removes excess fat cells from almost anywhere on the body. Dr. Fedele begins by bathing the unwanted fat deposit with tumescent fluid to numb and soften the area. Once your fat cells are sufficiently loosened from their surroundings, Dr. Fedele gently removes them with a cannula. Cannulas are thin vacuum tubes that remove fat deposits like a sculptor shapes a masterpiece. 
FAQ
How much does gynecomastia surgery cost in Cleveland?
The cost of male breast reduction depends on the specifics of the surgery. Some men only require liposuction while others may need glandular tissue and skin reshaping. Dr. Fedele will provide transparent pricing as part of his comprehensive consultation. In the meantime, please visit our financing page to learn about our payment and credit options. 
How do I get rid of "man boobs"?
When diet and exercise fail to craft the body you want, a surgical approach may be beneficial. Dr. Gregory Fedele can assess your shape and recommend the best remedy for enlarged male breasts. Schedule an appointment to discuss gynecomastia surgery by calling (216) 464-1616. 
References