Blepharoplasty (Eyelid Lift)
Conveniently located to serve the areas of Beachwood and Cleveland, Ohio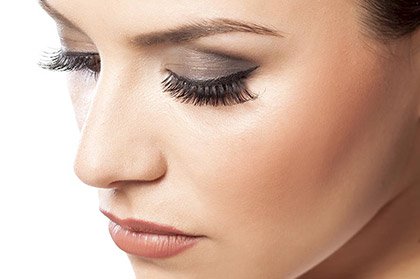 An eyelid lift is the ideal remedy for tired, aging eyes.
We strive to be more open. When our hearts and minds are accepting of the world around us, it makes us more enlightened and empathetic. But if your eyelids droop, it can make you appear closed off. To address the sagging effects of time and stress, consider the benefits of blepharoplasty.
Tired expressions, puffiness, or "bags" around the eyes can be the first signs of aging on the face. An eyelid lift, also known as blepharoplasty, removes the excess fat and loose skin from around your eyes. The result is a more open, rested appearance. Dr. Gregory Fedele performs an eyelid lift procedure to enhance or improve the appearance of your eyes and give you a more rested youthful look.
Book a consultation with Dr. Fedele online, or call (216) 464-1616 to schedule an appointment in Cleveland, Ohio. We also offer virtual consultations to best suit your hectic lifestyle and busy schedule. No matter where you log on, Dr. Fedele wants to connect with you. 
Before and After Photos
What Is Eyelid Surgery?
Eyelid surgery is as delicate as the tissue it reshapes. Your lids are thin, yet they form a protective shield against the elements every day. To honor the function and form of your eyelids, an eyelid lift must be precise and effective.
Dr. Fedele is a board-certified plastic surgeon who understands the importance of subtlety and grace when it comes to contouring the lids. In addition to his many accolades as a physician, Dr. Fedele is an accomplished artist. Aesthetics are more than just a hobby for Dr. Fedele; they are a guiding principle that help him achieve symmetry and satisfaction for his patients. When Dr. Fedele lifts an eyelid surgically, he is perfecting the masterpiece that is the human face.
Since eyelids present unique challenges and opportunities for any cosmetic surgeon, let's take a closer look at how Dr. Fedele approaches the procedure.
Upper Blepharoplasty
Traditional methods of eyelid surgery were too severe. Surgeons of days gone by simply extracted fat and skin to relieve ptosis (sagging). Old school upper blepharoplasty surgeries left their patients with a new problem: hollow gaps where their tissue once was.[1] To avoid the pitfalls of eyelid lifts that look too extreme, Dr. Fedele takes a more cautious approach. He preserves the soft tissue that gives your upper lids their signature shape while removing only the excess fat and skin that obscure your best features.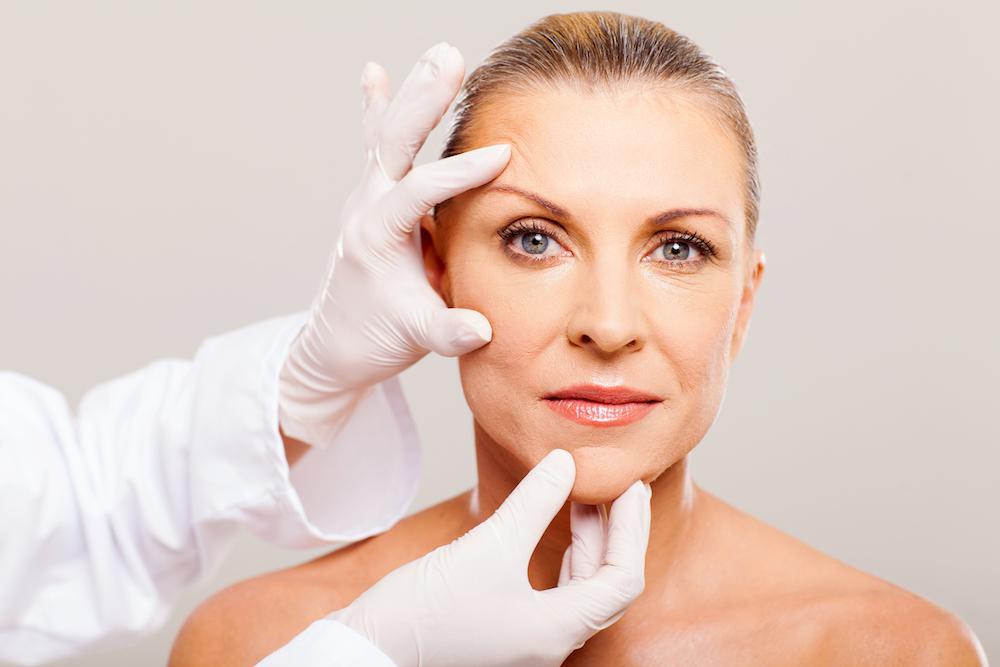 In pronounced cases of ptosis, the sagging can be so prohibitive that the upper eyelid muscles simply cannot lift the lid. The sheer weight of the skin and fat accumulated along the eyes produce a weary, strained look on the upper lids. In these instances, Dr. Fedele can carefully tighten the eyelid muscles to counteract ptosis. Patients attain an alert, aware expression that reflects their youth and wonder.
Lower Blepharoplasty
Settle in for a discussion about lower eyelid puffiness, because we've already got our "bags" packed. The protruding crescents under the eyes are often the most bothersome signs of aging, but Dr. Fedele can address them with a customized lower blepharoplasty procedure.[2, 3]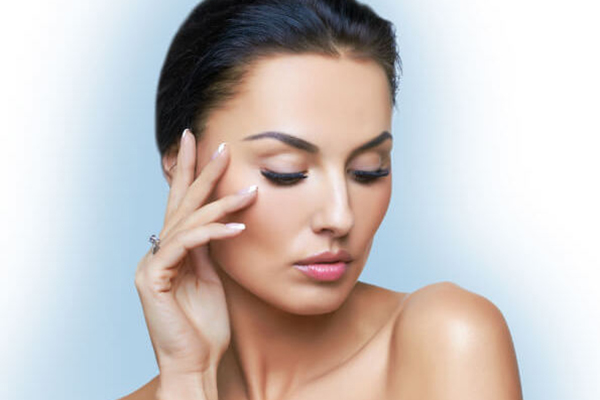 Take a look in the mirror and pay close attention to the slope of your lower eyelids. It forms a unique junction with the cheek that cradles your under-eye contours. Dr. Fedele celebrates this harmonious convergence and will tailor your lower blepharoplasty procedure accordingly. As he removes unwanted fat and skin from the lower lids, he will preserve the soft tissue that brings holistic balance to your face. The lower lids should transition seamlessly to the upper cheek. Only an artist like Dr. Fedele can achieve subtle, natural results. Contact his Cleveland office to learn how you can unpack the bags under your eyes. 
Restoring Your Vision
In extreme cases of ptosis, excess skin may obstruct your vision.[4] Peripheral perspectives are the first to suffer from drooping eyelid tissue. Skin bunches along the sides of the eyes, becoming potentially dangerous when you drive or engage in other such activities. Get a better outlook on life. Call (216) 464-1616 to connect with The Art of Plastic Surgery and paint a perfect future for yourself. 
Benefits of Blepharoplasty
Lift the look and contours of the eyelids
Remove excess puffiness and "bags" from under the eyes
Turn back the hands of time
Improve vision
Accentuate a more alert, aware expression
Eligible Candidates
If you are a healthy individual in the Cleveland area and wish to perk up your perspective, an eyelid lift may be the ideal solution. Eligible patients should have realistic expectations and a willingness to work with a true master in his field, Dr. Fedele. The doctor can determine your candidacy for blepharoplasty during your comprehensive consultation.
Private Consultation in Cleveland
The eyes often say more than the mouth. Your expressions speak volumes, and Dr. Fedele is listening. After all, he believes in the importance of communication as it relates to healthcare, which is why he regularly updates his blog. Take a look and bring any questions that may arise to your appointment with Dr. Fedele.
You may be encouraged to take a field vision test to determine the level of impairment that your drooping eyelids are causing you.
Dr. Fedele will also assess your eyelids, take pictures, and encourage you to share your medical history and future goals. Contact us at your earliest convenience and envision excellence!
Preparation and Procedure
During your comprehensive consultation, you will receive detailed instructions to prepare you for surgery. These directions will be tailored to your needs and anatomy, so please follow them closely. In general, it is a great idea to quit smoking several weeks before any invasive procedure. You may also be advised to stop taking certain blood-thinning medications to promote optimal circulation.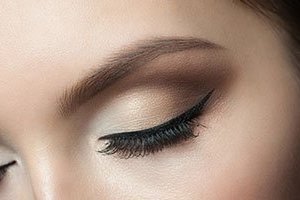 Blepharoplasty is typically performed under sedation or "twilight" anesthesia. Eyelid surgery is an outpatient procedure performed at an ambulatory surgery center. An eyelid lift takes about one to two hours, and you will spend about two hours in the recovery room. Once you are stable, you will be released to a trusted caregiver who will transport you home to resume your restful recovery.
Recovery
In the first three to four days after eyelid surgery, you will experience bruising and swelling. By applying ice and keeping your head elevated, you can diminish your discomfort. Most people are back in the "public eye" in about ten to fourteen days. Blepharoplasty patients should be able to resume exercising and other vigorous activities in four to six weeks.
Low Risk, High Reward
All surgical procedures carry risks. Dr. Fedele will spend time with you at your consultation to describe the procedure in detail while explaining the risks involved. This website is designed to give you some basic information about an eyelid lift, but it is not a substitute for a comprehensive consultation and exam with Dr. Fedele.
To get a glimpse of your upcoming satisfaction, gaze upon our rave reviews. We are humbled by our patients' kind words and eager to provide you with the 5-star service that earned us our stellar reputation. 
Complementary Procedures 
Eyelid rejuvenation can be combined with additional procedures to improve the appearance of the eyes. Dr. Fedele excels at numerous surgeries, which may include a brow lift (endoscopic technique) to raise a drooping eyebrow. To create a seamless harmony between the eyelids and their surrounding features, consider the benefits of laser skin resurfacing. Dr. Fedele can carefully and thoroughly smooth out the fine lines around the eyes to further enhance the results of an eyelid lift.
Regardless of which procedures give your eyes their greatest sparkle, Dr. Fedele is your ultimate resource when it comes to holistic enhancement. Contact his Cleveland clinic and see yourself in a whole new light.
FAQ
How much does an eyelid lift cost in Ohio?
In severe cases of eyelid ptosis, the patient's vision may be impaired. If you struggle with failing peripheral vision, ask your insurance provider if they cover restorative surgery. Blepharoplasty delivers both a functional boost and a cosmetic improvement. You deserve the best care at the right price, so Dr. Fedele offers financing options to help supplement whatever costs your insurer does not cover. Contact our Cleveland office to discuss the price of eyelid surgery and get ready to see a brighter tomorrow. 
References
Rohrich, R. J., Coberly, D. M., Fagien, S., & Stuzin, J. M. (2004). Current concepts in aesthetic upper blepharoplasty. Plastic and Reconstructive Surgery, 113(3), 32e-42e. DOI: 10.1097/01.PRS.0000105684.06281.32
Hidalgo, D. A. (2011). An integrated approach to lower blepharoplasty. Plastic and Reconstructive Surgery, 127(1), 386-395. DOI: 10.1097/PRS.0b013e3181f95c66
Rohrich, R. J., Ghavami, A., & Mojallal, A. (2011). The five-step lower blepharoplasty: Blending the eyelid-cheek junction. Plastic and Reconstructive Surgery, 128(3), 775-783. DOI: 10.1097/PRS.0b013e3182121618
Cahill, K. V., Bradley, E. A., Meyer, D. R., Custer, P. L., Holck, D. E., Marcet, M. M., & Mawn, L. A. (2011). Functional indications for upper eyelid ptosis and blepharoplasty surgery: a report by the American Academy of Ophthalmology. Ophthalmology. 118(12), 2510-2517. https://doi.org/10.1016/j.ophtha.2011.09.029