BOTOX And Soft Tissue Fillers
Conveniently located to serve the areas of Beachwood and Cleveland, Ohio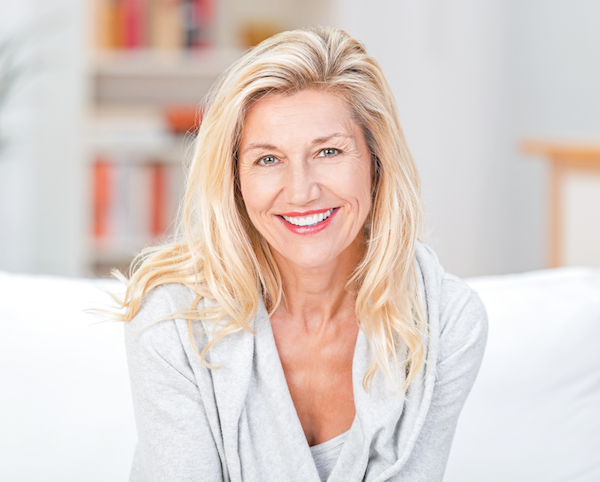 Botox and soft tissue fillers are a simple non-invasive, in-office procedure available to enhance your appearance. These quick and easy procedures can provide a temporary improvement in fine lines and unwanted folds of the face with little or no downtime.
As one of Cleveland's top-ranked anti-wrinkle specialists, Dr. Fedele uses Botox, Juvederm, Voluma, and Volbella, to diminish fine lines giving you a smoother, more youthful appearance. Every treatment is customized to restore lost facial volume and compliment your features for artful, natural-looking facial rejuvenation.
To learn more about the benefits of Botox and soft tissue fillers, schedule a private consultation at The Art of Plastic Surgery in Cleveland today.
Botox Cosmetic – Wrinkle Relaxer and Prevention
Botox Cosmetic is a purified medical grade toxin that temporarily stops muscle action to prevent lines or wrinkles from forming. It is typically used to diminish those lines between the eyebrows, on the forehead, or the "crow's feet" lines around the eye. It usually lasts between two to four months.
Botox will not only address your presenting dynamic wrinkles, but it will also prevent new wrinkles from forming in the treated area. Botox is a highly beneficial tool for anyone looking for a quick, subtle way to erase premature signs of aging from their face. Smooth away wrinkles and get back to your day without any issues, thanks to Botox.
How Botox Works Against Wrinkles
An inevitable part of aging is the development of fine lines and wrinkles on the face and body. Thankfully, those wrinkles do not have to stay there! We offer cosmetic treatments with Botox and soft tissue fillers to address the unique anti-aging needs of each patient.
Dynamic Wrinkles vs. Static Wrinkles
The loss of volume that creates static wrinkles can also create a gaunt, hollowed-out appearance.
There are two types of wrinkles: dynamic wrinkles and static wrinkles. Dynamic wrinkles are wrinkles that form when our facial movements flex and scrunch the skin around our forehead, eyes, mouth, and neck. When patients frown, smile, or squint, the associated muscle firing can create wrinkles that appear alongside these facial expressions. Eventually, these dynamic wrinkles can show on the face, even when you are not frowning or smiling! Dynamic wrinkles can create an angry, worried, aged expression.
Static wrinkles are the wrinkles which form due to diminished collagen and elasticity in the skin. They can form almost anywhere on the face or body. Static wrinkles can appear as a result of stress, sun damage, diet, smoking, lifestyle choices, or simply time. Static wrinkles can make you look less healthy and older than you are.
Dr. Fedele artfully erases both dynamic and static wrinkles with Botox, Juvederm, Juvederm Voluma, and Juvederm Volbella. A strategic combination of Botox and Juvederm will eliminate wrinkles and restore lost facial volume. Results look natural and are long-lasting!
Juvederm – Volume Replacement
The Juvederm collection is a family of injectable treatments that restore volume, fill in deep lines and creases or gives your lips a fuller, volumptuous appearance. There are a wide variety of Juvederm formulas, each designed for a specific purpose.
Juvederm Voluma
Over time, the cheeks flatten, and the skin may begin to sag which is caused by a natural loss of volume in the cheek area. Juvederm Voluma is designed to add volume beneath the skin's surface to lift and contour the cheek area.
Juvederm Volbella XC
Juvederm Volbella XC is the most recent addition to the collection—tailored to add subtle volume to the lips and smooth the appearance of vertical lip lines. Giving you a more youthful, natural appearing fullness to the lips.
The Juvederm collection of fillers is made from hyaluronic acid. Hyaluronic acid is a natural substance in the skin that delivers nutrients, helps the skin retain moisture and softness, and adds volume.
Over time, your face changes in many ways and your skin loses elasticity and moisture. This is part of the normal aging process. You may notice a change in the appearance of your skin, typically in the form of deepening parentheses lines and wrinkles around the nose and mouth. While serums and creams can help moisturize the skin's surface, JUVÉDERM XC adds volume to smooth these lines and folds, to help give you the natural-looking, long-lasting results you want.
Juvederm will also stimulate new collagen production in the treated area. This results in additional, long-lasting volume!
These non-invasive procedures are performed in Dr. Fedele's office with little to no downtime. Most people are back in the "public eye" immediately with only occasional faint bruising.
Consultation with Cleveland Anti Aging Expert
If you have a case with more advanced aging signs, Dr. Fedele may recommend alternative treatment methods. Patients may be a candidate for non-invasive skin tightening, or they may qualify to achieve major rejuvenation with a surgical procedure like a face or brow lift. Your Consultation with Dr. Fedele is your chance to ask any questions you may have about Botox, Juvederm XC, Juvederm Voluma, or Juvederm Volbella.
Dr. Fedele will discuss each injection option with you thoroughly and work with you to determine if Botox, Juvederm, or if a combination of both is right for you. He will examine your skin and pull on his years of expertise to make a recommendation of your best treatment option. All procedures carry some risks and Dr. Fedele will spend time with you during your consultation to explain the procedure in detail and any risks involved. This website is designed to give you some basic information about these non-invasive procedures and is not a substitute for a comprehensive consultation and exam with Dr. Fedele.
Call the Center for Plastic & Cosmetic Surgery today or contact us here for a personal consultation and learn more about the "Art of Plastic Surgery" with Dr. Fedele.
Your Treatment
Rejuvenate your appearance in under an hour with Botox and Juvederm Fillers at The Art of Plastic Surgery. Botox and Juvederm injections are quick and comfortable to receive. Patients also have the option of receiving a topical anesthetic before their treatment if they are worried about discomfort.
Dr. Fedele will administer your chosen Botox and/or dermal filler with your aesthetic goals and unique facial structure in mind. Dr. Fedele will target your unwanted wrinkles and add attractive but natural-looking volume to your features. Patients who desire facial contouring will receive Juvederm Voluma or Juvederm XC, depending on which area will be treated. Patients who desire lip augmentation will receive an artful injection of Juvederm Volbella in their lips.
After Treatment and Recovery
No downtime is required following rejuvenation with Botox and/or Juvederm.
You will be able to return to your day without issue! Redness, faint bruising, or swelling can sometimes occur following treatment, but these conditions usually subside within the first three days to a week. During the first day following your treatment, avoid touching the treated area. Swelling can be improved with intermittent ice application. Moisturizers and light makeup can be worn twenty-four hours after treatment.
Practice safe sun habits and avoid receiving laser skin procedures for at least two weeks after.
Results
Enjoy smooth, wrinkle-free skin, thanks to Botox and Juvederm! The outcomes we achieve with Botox and soft tissue fillers are impressive, but only you will know why you look so much younger and better rested. Your results will look natural, flatter your features, and restore balance to the entire face. You can restore a more healthy, youthful appearance, without interrupting your busy schedule with a long treatment or recovery.
Botox will smooth dynamic wrinkles for up to four months. The results achieved with Juvederm XC will last for 9 months to two years, depending on the type of injectable and treatment area. Your results can be easily extended with a convenient treatment plan with Dr. Fedele for long-lasting, wrinkle-free skin!
FAQS
What are the most popular facial aesthetic treatments?
With today's busy schedules, people are looking for the best way to fight their facial aging without taking too much time out of their day. The type of facial aesthetic treatment that is right for you depends on your concerns and desired outcomes. Botox and soft tissue fillers like Juvederm are two of the most popular anti-aging and facial contouring treatments for men and women alike. Many patients decide to address age spots, sun spots, scarring, and other skin irregularities with skin resurfacing laser treatment like the CO2 laser. These are excellent options for busy individuals who do not feel ready for the dramatic results of a facelift or brow lift.
Are neurotoxins safe?
The neurotoxins in Botox are FDA-approved for use in treating wrinkles. It is safe for injection when administered by a licensed medical professional.
What are the best fillers for the face?
Dr. Fedele finds that Juvederm dermal fillers achieve the best results of any type of filler available on the market. Juvederm XC is an excellent way to add long-lasting volume and fill in static wrinkles. Juvederm Voluma is designed specifically to add natural-looking volume to the mid-face. Dr. Fedele achieves beautiful lip augmentation outcomes with Juvederm Volbella.
Patients frequently combined Juvederm with Botox to address both their static and dynamic wrinkles and achieve full-face rejuvenation.
How much do injectable fillers cost?
The price of treatment with soft tissue fillers depends on a number of factors, including the amount of filler required to achieve your results. Once you have customized your treatment plan with Dr. Fedele, you will be given a breakdown that reflects the anticipated cost of your rejuvenation.