Facial Fat Transfer
Conveniently located to serve the areas of Beachwood and Cleveland, Ohio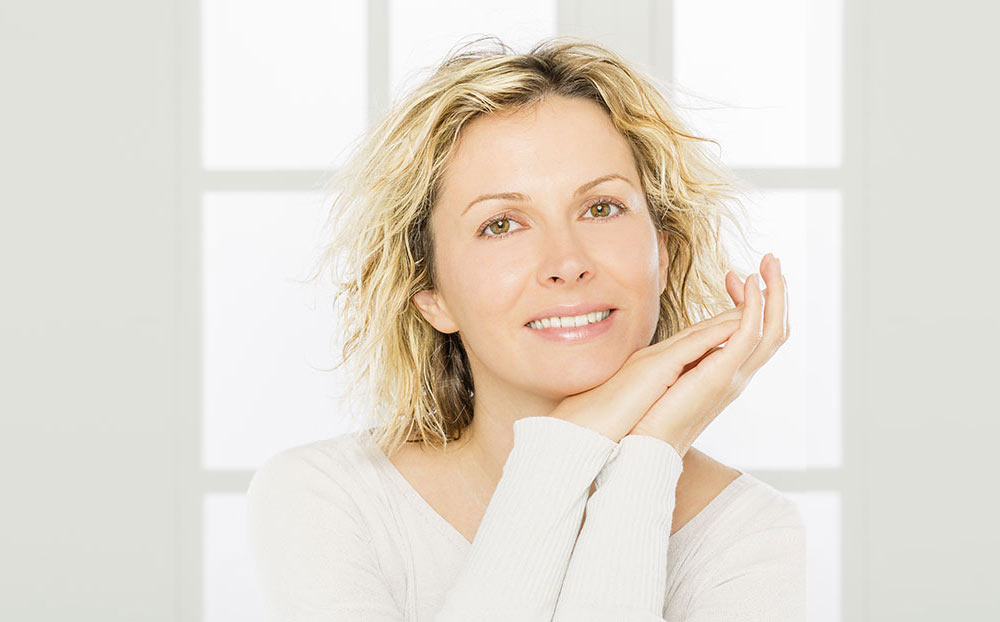 Fat transfer is also known as fat grafting and is a way to use a patient's own tissue to augment areas of the face requiring additional volume. Are you looking for a more youthful appearance but hesitant to use synthetic fillers? As we age, the skin on our faces develops wrinkles and loses volume and shape, but not everyone is comfortable receiving chemical-based injectable solutions. A facial fat transfer is a safe and innovative technique for facial rejuvenation and also an ideal solution for those wanting a more organic approach to improving their facial appearance. This procedure uses small amounts of your own body fat, which is readily available, natural, and has proven regenerative effects.[1] Dr. Gregory Fedele has the impressive medical and artistic training to ensure that each of his patients gets the beautiful and natural-looking results they desire. If you've been thinking about giving your facial features a little boost, contact our Cleveland offices to schedule a personal consultation. You can speak with our friendly staff by calling (216) 464-1616.
About Facial Fat Transfers
So how does it work? Fat taken from unwanted areas of the body is used to fill in targeted areas on the face: smoothing away unwanted lines, replenishing lost volume, or giving you fuller lips – resulting in a younger, fresher appearance that outlasts traditional synthetic fillers and implants. Because the fat is gathered from your own body, there is no risk of allergic reactions, and the entire process provides a more natural-looking effect.
Benefits
Simply put, fat transfer used as an injectable facial filler is one of the safest ways to rejuvenate your look. You also have the added benefit of removing fat from unwanted areas for a slimmer and more youthful appearance. Additional benefits include very little recovery time, no risk of an allergic reaction, and long-lasting results. Fat transfers are also becoming popular due to the regenerative properties found in fat cells, which once transferred to the face, work to stimulate the production of healthy, fresh new cells!
Candidates
Healthy adults between the ages of 30-55 with mild to moderate signs of facial aging are considered ideal candidates for fat transfer procedures. Patients who are allergic to synthetic fillers may also want to consider this natural approach to facial rejuvenation. However, when the signs of aging become more visibly advanced, combining a fat transfer procedure with a surgical procedure such as a facelift is necessary to achieve your desired results. The best way to determine if fat transfer is right for you is to schedule an initial consultation with Dr. Fedele.
Personal Consultation
Dr. Fedele is a board-certified expert who brings extensive surgical training and a Fine Arts background to his practice, applying his knowledge of surgery and artistic abilities to ensure every patient encounter is meaningful and productive. He will work closely with you to answer any questions you may have and customize a plan designed to meet your unique needs and goals. Dr. Fedele also uses the latest technology with computer imaging software to simulate the results of your surgery and guide the planning process. Initial consultations are available in person for patients in the greater Cleveland area and virtually for out-of-area patients. Read more about your consultation process and costs here. Any fees associated with your consultation are automatically applied to future surgeries. Call our office at (216) 464-1616, or use our convenient online contact form today to book your consultation with Dr. Fedele!
Preparation
Dr. Fedele will provide you with detailed instructions on how to prepare for your fat transfer procedure. If you'd like to read through these instructions ahead of time and make a note of any questions you may have, they are available online here. Some essential general preparation guidelines to keep in mind before your surgery are as follows:
If you are undergoing any complementary procedures that require you to receive general anesthesia, you will need a responsible adult to drive you home and stay with you for the first 24 hours after the surgery.
You will need to stop taking certain medications 4 weeks prior to your procedure.
Maintaining a healthy lifestyle before and after surgery is crucial to a fast and effective recovery. You must stop smoking 4 weeks before your surgery if you are a smoker.
Procedure
Typically this procedure is performed under local anesthesia in Dr. Fedele's office in about an hour, but it can also be done under sedation with other complementary procedures. A facial fat transfer consists of three steps:
First, Dr. Fedele will remove unwanted fat from one or more parts of your body. The unwanted fat is then removed with a gentle "mini liposuction" technique resulting in a positive, slimmer appearance in the donor area.
Once removed from the donor area, this fat is processed and purified in a centrifuge, which usually takes about 10-15 minutes. Purifying the fat allows for maximum efficacy and keeps the cells alive longer as blood and other unnecessary cell fragments are removed.[2] During this time, dissolvable sutures may be placed in your incision areas if necessary.
Finally, this pure fat is expertly and precisely injected by Dr. Fedele into the locations of your face needing refinement, giving you the results you desire! This technique can be used safely in any facial area.
Recovery
The recovery time associated with a facial fat transfer procedure is minimal. In the first few days after your procedure, you may have some bruising and swelling, but applying ice and keeping your head elevated will reduce these symptoms, and many patients feel comfortable in 1 or 2 days. Most people can resume strenuous activities such as exercise within 2-4 weeks. Dr. Fedele will provide you with detailed instructions to guide you in your recovery.
Results
The results of this minimally-invasive procedure are typically permanent! Unlike synthetic injectable fillers, your body retains the fat cells injected, and naturally keeps them alive. Most patients see the full results within 1 to 3 months. Depending on your targeted areas, you can expect to see more voluminous cheeks, smoothed-out wrinkles, and more luscious lips – giving you an overall radiant, rejuvenated face!
Corresponding & Complementary Procedures
Many patients opt to combine facial-rejuvenation procedures in order to optimize results and minimize recovery time. Fat transfers are often performed with other procedures such as a facelift or an eyelid lift. During your initial consultation with Dr. Fedele, you can discuss complementary procedure options and choose the best possible outcomes for a new you. Call our Cleveland office at (216) 464-1616, or use our convenient online contact form today to book your consultation and take the next step in updating your look.
Cost
Because each patient has unique needs and goals, the fat transfer procedure costs will vary based on the number of donor areas and target areas to be injected. Costs will also vary based on any complementary procedures you may elect to add to this procedure. Dr. Fedele is proud to offer financing options via CareCredit, as well as Specials and discounts on prices and services through a Referral Rewards Program. Learn more about the general overview of pricing and financing options on our FAQs page, and contact us today at (216) 464-1616, or use our convenient online contact form to discuss available options in more detail.
FAQ
Where is the fat transfer procedure done?
This minimally-invasive procedure is conveniently done in Dr. Fedele's Cleveland office. However, in cases where complementary procedures are added, it may be necessary to go to the hospital if general anesthesia is administered. 
Does getting a fat transfer done hurt? 
Most patients report minimal pain. Dr. Fedele will administer local anesthesia to minimize discomfort. 
Is there scarring involved with a fat transfer procedure?
This minimally-invasive procedure uses tiny incisions with little to no scarring.  
Is there a specific survival rate for transplanted cells?
Not all cells will automatically survive, but the purification process is carefully done to ensure maximum survival rates, which can be as high as 90%.[3] Survival rates will vary for each patient and depend on a number of factors, like your health and how they are injected. 
What are the differences between fat transfer vs. synthetic fillers?
The most significant differences between the two procedures are that a fat transfer is 100% natural and can last up to a lifetime.  In contrast, synthetic fillers are made in a lab from artificial materials and generally last less than 2-5 years. Fat transfer results are also non-reversible and may require a step-by-step approach, but synthetic fillers can be easily reversed with an additional injection. Because synthetic fillers tend to be more firm, they are usually preferable for enhancing areas such as the nose and chin. Softer fat transfer injections can work better across a more generalized facial area that requires more volume, which may also make them a more cost-effective solution than synthetic fillers, which target smaller areas.
The best way to determine which solution is right for you is to schedule a consultation with Dr. Fedele. He will review your goals and needs and help you determine which option will provide you with the best possible outcomes.
References
Crowley, J. S., Kream, E., Fabi, S., & Cohen, S. R. (2021). Facial Rejuvenation With Fat Grafting and Fillers. Aesthetic surgery journal, 41(Suppl 1), S31–S38. https://doi.org/10.1093/asj/sjab014
Xue, E. Y., Narvaez, L., Chu, C. K., & Hanson, S. E. (2020). Fat Processing Techniques. Seminars in plastic surgery, 34(1), 11–16. https://doi.org/10.1055/s-0039-3402052
Modarressi A. (2013). Platelet Rich Plasma (PRP) Improves Fat Grafting Outcomes. World journal of plastic surgery, 2(1), 6–13. https://www.ncbi.nlm.nih.gov/pmc/articles/PMC4238337/