Soft Tissue Fillers
Conveniently located to serve the areas of Beachwood and Cleveland, Ohio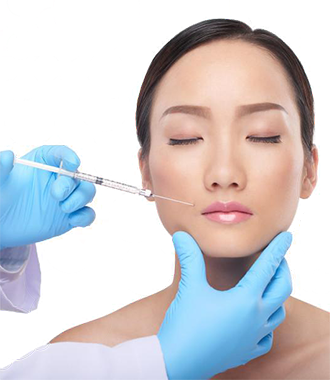 Soft tissue fillers are different forms of injectable fillers that work to plump, smooth, and contour wrinkles and lines in the face. Through natural aging, lines are drawn on our face in various places that can be seen as troublesome for many people. Soft tissue fillers administered by Gregory M. Fedele promote the perfect solution for getting rid of wrinkles and lines. With soft tissue fillers, Dr. Fedele offers the Cleveland area and beyond a chance at a younger, brighter looking complexion.
About
Sadly, our body's natural aging process plays in favor of lines and wrinkles. Through years of smiles, frowns, and expressions of excitement, the muscles in our face bend and contort our skin in a myriad of different configurations. While we are young, the collagen production in our dermis is able to combat these wrinkles and lines, keeping our skin smooth, perky, and youthful. But as we get older our collagen production weakens. It's reported that by the time we reach 65 our collagen production has diminished by 25%.[1] This means that over time our skin gradually loses the ability to retain its elasticity and then eventually the wrinkles become permanent due to the decline of replenished collagen. Whether it be the marionette lines around our lips, the crows feet at the corners of our eyes, or the bags resting on top of our cheeks, wrinkles can make someone who feels spry and vibrant look older and more worn than they actually are. With soft tissue fillers, Dr. Fedele is able to return a youthful glow to your face. Now you don't have to worry about appearing older than your age or hiding your fine lines! At The Art of Plastic Surgery, we can give you a chance to look exactly how you feel.
Types of Soft Tissue Fillers
Here at The Art of Plastic Surgery, we use one or a combination of different soft tissue fillers to achieve our client's desired appearance. We believe that the art in our craft derives in how we tailor our services to expertly assess our client's unique needs. That's why we offer different types of soft tissue fillers so that we can provide an array of options in our services. Our different types of soft tissue fillers are:
Juvederm XC
This combination is excellent at filling in moderate to severe wrinkles as well as ideal to help plump up the lips. Patients who have received Juvederm XC say they notice results rather instantly and have reported continuous results for the next year to two years. 
Juvederm Voluma
Juvederm Voluma is designed to contour and elevate wrinkles specifically from the cheek areas. In one injection of Juvederm Voluma there is a combination of hyaluronic acid and lidocaine. Hyaluronic acid is organically found in our skin tissue. Once injected, the hyaluronic acid works to bind with water molecules in the tissue and expand outwards. This plumps out wrinkles and compels the skin to tighten, bearing attractive, beautiful results. Anesthesia lidocaine is the next step and is found in all Juvederm products. This works to help numb the injected area so that no pain or discomfort is experienced throughout the treatment. Some more benefits of Juvederm Voluma are:
Injection appointments are quick, taking as little as 15 minutes to boost your cheek contour
The results are instant since the hyaluronic acid binds with the water molecules in the cells right away upon injection
The rejuvenating results can last up to 18 months
Juvederm Volbella XC
As the latest addition to the Juvederm family, Juvederm Volbella XC has already taken the cosmetic world by storm. This revolutionary injectable expunges lines that encircle the mouth. The hyaluronic acid works to bring a natural, moisturized look to the lips while erasing out all those little lines and wrinkles just under the nose. Juvederm Volbella XC is perfect for someone who is searching for:
Instant results
Results that last for a year
Brighter lips
A non-invasive treatment that requires no downtime
Juvederm Ultra XC
Like many of the other Juvederm products, Juvederm Ultra XC requires no downtime and offers results that last for a year to two years. This Juvederm is adept at giving our patients volume and definition to their lips. In a study, Juvederm Ultra XC proved to provide patients with more than satisfactory results in adding volume to their lips.[2] This product is by far one of the most requested of the Juvederm line up.
Juvederm Vollure
Juvederm Vollure is ideal for smoothing out smile lines around the mouth. Many people notice this area begins to wrinkle around their middle age and it only deepens the older they get. With Juvederm Vollure, you can erase the signs of aging and look younger and brighter today!
Candidates
Candidates for soft tissue fillers are people who desire to look younger, brighter, and livelier. They are people who don't have time to waste being held up in treatment rooms or those who aren't content getting weekly routine treatments just to maintain their results. They are people who yearn to look how they feel: rejuvenated, energetic, and vivacious. If this sounds like you, please feel free to schedule a private consultation with Dr. Fedele to learn more about how soft tissue fillers really can brighten your whole look.
Personal Consultation
During your personal consultation with Dr. Fedele, he will go over your medical, surgical, and prescription history. Then, he will examine the bothersome wrinkles around your face. Dr. Fedele will listen to all your concerns and whatever expectations you may have for your appearance. Then, he will outline what he believes is the best treatment approach for addressing your desired results. Whether it be fuller lips, erased crow's feet, or contoured cheeks, a combination of soft tissue fillers may do just the trick in acquiring the look you dream of. Finally, if soft tissue fillers are elected for your individual treatment plan, a time and date will be scheduled for you to come back. We will give you a list of preparatory steps that will need to be accomplished before your treatment appointment.
Preparation
It is important to follow the outline given to you at your consultation as it may have personalized steps that you need to take before your soft tissue filler treatment. During this time between the your consultation and your treatment it is important to:
Avoid certain skin treatments for 2 days before, like hair removal cream, retinol, waxing, bleaching, and plucking as they can irritate the area before your session.
Avoid blood thinning medications like ibuprofen and aspirin as these substances can increase bleeding when a needle is injected and they also slow the body's natural healing abilities.
Avoid nicotine and alcohol. Nicotine and alcohol can hinder the body's natural healing abilities.
Procedure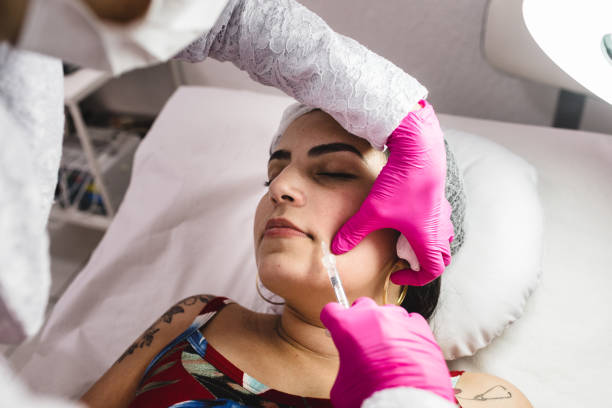 Your soft tissue fillers treatment will take place in our Cleveland offices. You can expect to be on your way in as little as 15 minutes; this may change as more services are added to your treatment plan. Depending on which Juverderms are used, the lidocaine in the shot will ease any twinge of pain. Then, once the shot is administered into the target areas, Dr. Fedele will massage the gel solution around to ensure it's even and smooth.
Recovery
Because soft tissue fillers are non-invasive, outpatient procedures, you can expect no downtime at all! The injected area may be numb to the touch, but that is normal and will subside once the local anesthetic wears off. You are free to jump back into your daily routine looking happier and healthier instantly!
Results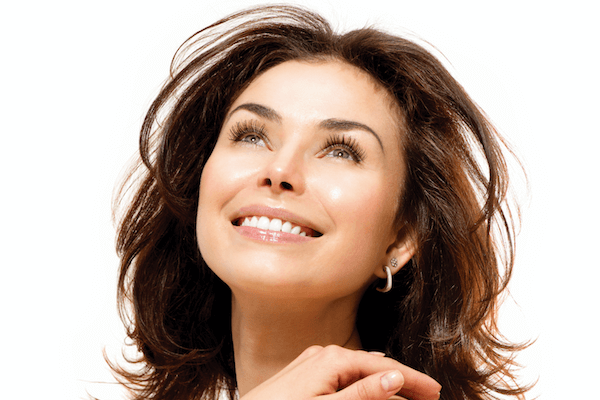 For many who receive Juvederm injections, they can experience their stellar results for up to 1-2 years. No need to worry about routine maintenance or upkeep. With soft tissue fillers, you can see the worry lift from your face and return a youthful, radiant glow to your countenance.
Corresponding & Complementary Procedures
At The Art of Plastic Surgery, we pride ourselves in being equipped and able to service any cosmetic need you may have. There are many that complement soft tissue fillers. If you are interested in soft tissue fillers you might also be interested in:
Laser Hair Removal
Another non-invasive cosmetic procedure is laser hair removal. By focusing a single wavelength laser onto an area of hair follicles, the laser eliminates the hair follicles, leaving behind smooth-to-the-touch skin. This method, after a few sessions, can provide permanent hair removal to areas such as:
Legs
Back
Upper lip
Chin
Chest
And many more!
To learn more about Dr. Fedele's effective approach to laser hair removal visit his blog where he discusses the procedure in more depth.
Cost of Rejuvenating Injections in Cleveland
The cost for soft tissue fillers is predicated on multiple factors. First, the number of services you elected in your consultation to be used must be calculated, then your body type, age, and other health related factors need to be addressed. To learn more about our prices, please visit our financing page or call us at (216) 464-1616.
References
Reilly, D. M., & Lozano, J. (2021). Skin collagen through the lifestages: importance for skin health and beauty. Plastic and Aesthetic Research, 2021. https://doi.org/10.20517/2347-9264.2020.153
Steven Fagien, Corey Maas, Diane K. Murphy, Jane A. Thomas, Frederick C. Beddingfield, for the Juvéderm Lips Study Group, Juvéderm Ultra for Lip Enhancement: An Open-Label, Multicenter Study, Aesthetic Surgery Journal, Volume 33, Issue 3, March 2013, Pages 414–420, https://doi.org/10.1177/1090820X13478609