Skin Care Clinic
Conveniently located to serve the areas of Beachwood and Cleveland, Ohio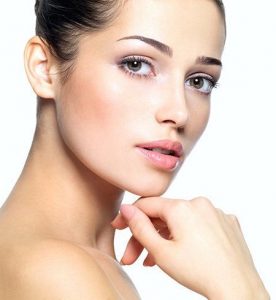 The Art of Plastic Surgery is pleased to offer expert skin care and aesthetic services at our Cleveland clinic using state-of-the-art treatments with personalized care and attention to detail.
Healthy, radiant skin requires special care provided by a dedicated skin care clinic. Our medical Esthetician will evaluate your particular skin type and needs and custom design a program of skin treatments and home use of professional facial products that will help to repair and strengthen your skin between professional treatments. Each treatment plan is created on an individual basis after thoroughly examining your skin, lifestyle, and goals in order to help you reach your skin's optimum potential. Your skin will be rejuvenated and stimulated to produce healthier collagen and elastin fibers with a smoother, rejuvenated complexion.
The Art Of Plastic Surgery And Aesthetic Institute/Clinic
Your skin is the reflection of your overall health, exposure to the environment, and natural aging processes. Aging is inevitable, as is exposure to the environment. Fortunately, the effects of these processes on the skin can be minimized and in some cases prevented, by the participation in a conscientious skin care program. With aging and sun exposure, the surface (epidermal layer) of the skin begins to appear drier, thinner. Blotchy, brown areas of hyperpigmentation appear as melanocytes, and are stimulated to overproduce melanin (substance that gives the skin color). In the dermis, collagen and elastin fibers, which give the skin its plump youthful look, become thicker, brittle and fragmented. These changes lead to a loss of elasticity, sagging and overall laxity of the skin.
Our Expert Skin Care Clinic Services
Collagen Induction Therapy
Chemical Peels
Signature & Anti-Aging Facials
Microdermabrasion
Mineral Makeup
Face & Body Waxing Hair Removal
Pearl Laser Hair Removal
Skin Care Products
Wedding Day
Benefits of Skin Care
Micro-needling – helps create new collagen to help tighten and smooth the skin.
Chemical Peels – Repairs and reduce breakouts, controls oil, soften lines, reduces photodamage and provides a more even, smoother skin texture.
Facials & Treatments – Improves texture and tone, exfoliates and nourishes skin.
Microdermabrasion – Decreases the appearance of superficial hyperpigmentation, as well as diminish fine lines, wrinkles, and shallow acne scars.
Cosmeceutical Skin Care – Customized skin care products at physician strength.
Mineral Cosmetics – Nurturing makeup that covers, corrects and protects.
Facial Waxing – Minimize hair growth for eyebrows, lip or chin.
The Aesthetic Services at Dr. Fedele's practice are to enhance the appearance and health of your skin.
Consultations with our Skin Care Clinic team are always complimentary.
To set up an appointment, please call or email the office.
Collagen Induction Therapy (Micro-Needling)
Microneedling creates new collagen below the skin, by triggering the release of the growth factors for new epidermal growth, stimulating production of collagen and elastin for firm tight skin, and tissue remodeling to remove or reduce discolorations, fine lines, wrinkles and scarring.
4-6 treatments in 3-4 week intervals are recommended.
Pkg of 4 10% discount.
Face : $300
Neck : $200
Face & Neck : $350
Face, Neck & Chest : $500
Microneedling
Chemical Peels
Chemical peels are a treatment option for those patients who are concerned about acne, scarring, sun-damaged or photo-damaged skin, age spots, freckles, fine lines and wrinkles and mature skin. Chemical peels vary in level of classification from very superficial through deep penetration. A series of peels are recommended for lasting results. Peels will gradually improve the texture, tone and clarity of your skin, diminish fine lines, improve acne conditions, and renew a youthful appearance. A consultation and assessment before any procedure is important in selecting the appropriate peel for your skin type.
All peels may be purchased in a series of five (5), with the sixth treatment complimentary. Exceptions apply.
Complimentary consultations are available. 15 min.
Chemical Peel
THE PERFECT DERMA PEEL $225, ½ HR
The Perfect Derma works from the inside to repair and nourish the skin by giving it a radiant glow, refining pores, improving skin hyperpigmentation, lifting melasma, diminishing fine lines and wrinkles, controlling acne and preventing acne marks. The Perfect Derma is the only peel that premiers glutathione, an antioxidant that defies the aging process. A deeper peel for all skin types, even the most sensitive skin. A deeper peel with minimal downtime.
MODIFIED & ENHANCED JESSNER'S PEELS $100-$150, ½ HR
This variety of gentle and innovatively blended formulations effectively smoothes surface texture while brightening and inhibiting skin discoloration (hyperpigmentation). They also help heal and reduce breakouts, control oil, and soften lines and wrinkles to provide more even skin texture. Light to moderate with little to no downtime.
PCA peel hydroquinone free (lite) – improve the appearance of breakout prone skin, can be added to signature facial.
PCA peel with hydroquinone (illuminate) – promotes an even skin tone
PCA peel with hydroquinone & resorcinol (rejuvenate) – great exfoliation for more resilient skin types (4+1)
BLENDED PEELS $110-175, ½ HR-45MIN
These skin-friendly yet effective peels address many skin conditions without the discomfort and downtime associated with traditional TCA peels. These blends contain a variety of beneficial ingredients to help treat breakouts, skin discoloration (hyperpigmentation), and fine lines and wrinkles, while leaving the skin plump and hydrated. This group contains a range of options from gentle, for sensitive or darker skin types, to more active formulations, for resilient skin and the skin on the body. Peels range from light (with little to no peeling) to deep (with three or more days of peeling) and reveal fresher, healthier skin.
Sensi Peel $110 – skin brightening treatment, excellent for sensitive skin (4+1).
Ultra Peel 1 $150 – improve fine lines & wrinkles, while promoting an even skin tone (4+1).
Ulra Peel Forte $175 – improve fine lines & wrinkles, while promoting an even skin tone (for more resilient skin) (3+1)
SMOOTHING BODY PEEL $90, ½ HR-45MIN
Hand, neck, décolleté or back peels.
Use in addition to any facial peel to restore and correct the aging zones of the hands, neck, décolleté or back.
Signature & Anti-Aging Facials
Facial treatments are noninvasive treatments. Facials are both therapeutic and relaxing. The goal of a facial is to improve circulation, remove toxins and aid in cell turnover. Deep tissue massage and extractions are included in most facial treatments to improve circulation and clarity of the skin. Recommended monthly for maintenance or in between a peel series.
All facials may be purchased in a series of five (5), with the sixth complimentary.
Complimentary consultations are available. 15 min.
NEOVA ANTI-AGING FACIAL…REPAIR, PREVENT & PROTECT $125, 1 HR
Corrective and preventative for mature, photo-damaged skin showing signs of fine lines and wrinkles. A clinical anti-aging treatment combining DNA repair and Copper combination therapy exclusive to the Neova brand.
PCA PEEL ALTERNATIVE TREATMENTS $100, 1 HR
These highly effective treatments offer antioxidant therapy to rejuvenate and keep skin free of pollutants and toxins. Pores are cleared and the skin is protected from environmental offenders. They are useful between peel treatments to maintain glowing, clear and healthy-looking skin. These are stand alone treatments and can be customized into other protocols.
1) Oxygenating Facial Treatment
this oxygenating therapy corrects & prevents free radical damage, as oxidative and environmental stress is one of the more significant contributors to the aging process. This three-step treatment helps stimulate cutaneous oxygenation and circulation, rejuvenating sluggish, stressed skin as it draws oxygen to the surface, resulting in radiant, healthy skin.
2) Detoxifying Deep Pore Treatment
this treatment is an excellent choice for detoxifying all skin types. Its active blend of lactic, glycolic and salicylic acids effectively penetrates pores to dissolve impactions and blackheads, kill bacteria, reduce inflammation and remove excess cell debris to leave the skin hydrated, purified and clear. With its strong antibacterial and antioxidant action, this treatment is a gentle, deep pore cleanser.
SIGNATURE FACIAL WITH THERAPEUTIC MASK $150, 1 HR
This PCA rejuvenating facial can be customized to meet all skin types and needs. This comprehensive soothing facial will effectively boost cell metabolism while leaving the skin bright and rejuvenated.
Hydrate – oat milk mask
Revitalize – papaya mask
Clarify – salicylic mask
Retexturize – pumpkin mask
CLARIFYING ACNE TREATMENT $100, 1 HR
This is a result driven facial designed to improve the appearance of your skin through gentle exfoliation and extractions and will address the varying degrees of acne and hormonal skin types. It is a skin care treatment that will help to restore balance, reduce inflammation and redness, and provide high anti-oxidant protection for your complexion.
Microdermabrasion
Microdermabrasion will even out skin tone, increase cell turnover and promote cell growth. This procedure will stimulate collagen production and help your skin retain its softness while reducing fine lines and wrinkles. To achieve optimum results a series of treatments should be undertaken. These treatments are scheduled every four to six weeks for a total of five to eight treatments.
Mineral Makeup
Jane Iredale make-up line
Face & Body Waxing Hair Removal
Gentle and safe hair removal for even the most sensitive skin, of the face and body.
Abdomen (15) : $35
Arms full (½) : $50
Arms half (15) : $30
Arms under (15) : $25
Back or chest (1/2) : $45-55
Bikini (15) : $30
Bikini plus (15) : $45
Chin or lip (15) : $15
Brow (15) : $15
Sides of face (15) : $25
Legs full (45) : $65
Legs lower (1/2) : $30
Legs upper (1/2) : $55
Eyebrow tint (15) : $15
Eyelash tint (15) : $20
Pearl Laser Hair Removal
A permanent reduction in hair growth.
4-6 treatments recommended.
10% discount offered on 5 treatments paid in full. 6th treatment ½ price.
Upper lip : $150
Back of neck : $165
Chin : $190
Underarms : $190
Bikini line : $215
Brazilian : $440
Female lower face : $340
Male beard : $390
Arms : $390
Chest : $490
Lower legs : $490
Full legs : $590
Back : $59
Skin Care Products
We carry the following lines of physician grade cosmeceutical skin care products:
Neova
Obagi
PCA skincare
If you would like to order any of the products we carry, please feel free to contact us via email: [email protected] or by calling the office: (216) 464-1616. We will be happy to ship any product to you for a minimal shipping & handling fee.
Countdown To Your Wedding Day
6 MONTHS
The New You!
If you are considering a Cosmetic Enhancement Procedure give yourself enough time for recovery. Swelling and bruising can take a few months to subside.
Zap that unwanted hair!
You may need at least four Laser hair removal treatments to get smooth skin, so start early. Treatments are typically scheduled at 6 week intervals with the last appt two weeks before the wedding, giving time for any redness to subside.
4 MONTHS
Lengthen those lashes!
Want to captivate him with your eyes and look great for your photos? Begin brushing LATISSE® on your lash line to allow enough time for the active ingredient to give your eyelashes that full glamorous look.
3 MONTHS
Smooth your complexion!
Our Medical Esthetician can introduce you to skin rejuvenation, with the use of daily skin care, using our medical grade skin care lines, anti-aging facials or chemical peels. These treatments can improve the appearance of skin damaged by sun exposure, acne or the effects of aging, giving you a fresh, more radiant look for your special day.
2 MONTHS
Erase fine lines!
For a wrinkle free, natural look and a minimally invasive way to remove fine lines from your forehead, eyes and around your mouth, BOTOX® Cosmetic or JUVÉDERM® can be used to relax facial muscles or add volume to lips, cheeks & other areas of the face.
1 MONTH
Make-up Artistry Lesson & Application
To look "picture perfect" meet our Licensed Medical Esthetician to learn about Make-up Artistry and GloMinerals, our mineral line designed to correct and protect. Learn how to work with our color palette, to achieve either an edgy or classic look.