Breast Augmentation
Conveniently located to serve the areas of Beachwood and Cleveland, Ohio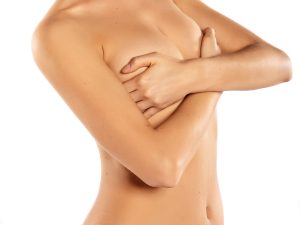 Breast augmentation is a surgical solution to enhance the shape, volume, projection, and fullness of a woman's breasts. As one of the most popular plastic surgeries, breast augmentation has helped millions of women achieve the silhouette of their dreams.
By carefully helping you choose the right implant for your ideal aesthetic, Dr. Gregory Fedele can guide and educate you through this journey to improve your confidence in your self-image. With their surgical skill, expertise, and knowledge, Dr. Fedele and his team at The Art of Plastic Surgery are well-equipped to masterfully handle your breast augmentation surgery. The first step on this journey to fuller breasts is to schedule a personal consultation at our Cleveland offices. Or, you can reach our front desk directly at (216) 464-1616.
Before and After Photos
About
As the most common plastic surgery operation in the world, much of breast augmentation's popularity is due in part to the wide variety of implant options and how much of a difference the procedure has on the patient's self-confidence. Numerous studies have exhibited that patient satisfaction can reach up to 95%, including their psychosocial well-being and body image, after breast augmentation surgery.[1] When considering breast augmentation, a patient needs to know what implant would achieve their ideal appearance. 
Your Perfect Implant
Composition
Breast implants are filled with either saline or silicone. While saline implants are filled with a sterile saline solution when they are already in the breast tissue, silicone implants are manufactured implants that mimic the feel and texture of natural breasts. In 2018, 88% of the breast implants utilized during the approximate 313,000 breast augmentation surgeries were silicone implants.[2]
Shape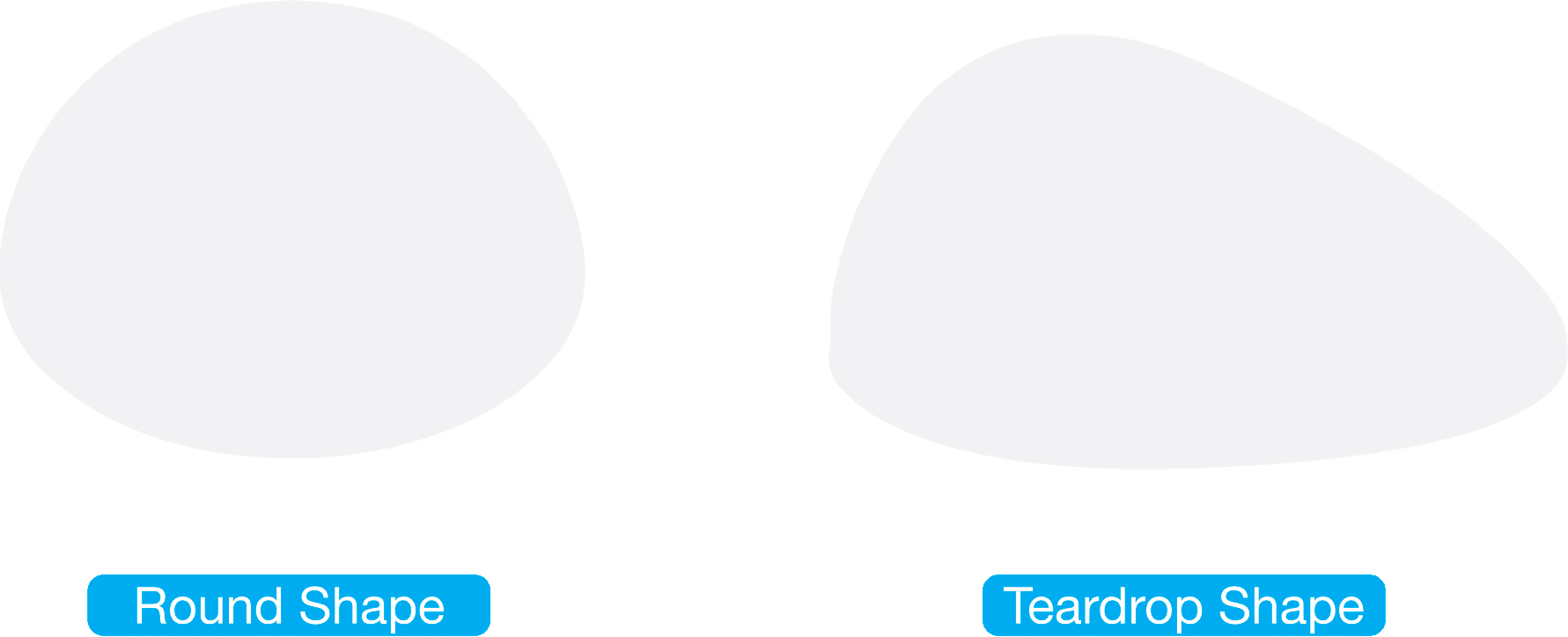 The shape of the implants also comes in two options: round or anatomical (tear-drop shaped). Round implants are ideal for patients interested in obtaining a fuller appearance in their breasts. This appearance will help patients with naturally smaller breasts achieve more cleavage. On the other hand, anatomical implants have a slight droop to their appearance, causing the breast to have a more natural appearance. These implants are ideal for correcting symptoms of mild ptosis and pseudoptosis in the breast tissue as well as for patients in need of breast reconstruction.[3]
Size
The size of your implant is one of the most important factors in this breast augmentation process. With his variety of implant sizers, Dr. Fedele uses these to help his patients gauge which size is perfect for their implants. When choosing the size of your implants, we will also need to take into account the amount of breast tissue you have naturally, the current size of your breasts, and your desired appearance. To better understand the changes in breast size, Dr. Fedele has helpful instructions for estimating the size of breast implants after surgery. Click here to view. 
Implant Placement
During a breast augmentation surgery, Dr. Fedele will place the implant either under the muscle or over the muscle. For women with sufficient breast tissue, placing the implant over the muscle is ideal because the tissue can easily cover the implant for a more natural-looking effect. However, for women with less breast tissue, Dr. Fedele will possibly elect to place the implant under the muscle, to achieve a smoother contour.
Benefits
When deciding if breast augmentation is right for you, it is important to understand what exactly the benefits are from this popular procedure:
A more voluptuous, feminine appearance
Ability to enjoy a wider range of clothing
Harmonizes with the other curves of the body for more appealing proportions
Wide range of choices for results that flatter your unique anatomy
There's a reason over 300,000 women a year choose breast augmentation – it's because the procedure provides wonderful, appearance-enhancing results that can be life-changing. If you would like to join nearly half a million women and see how breast augmentation can improve your self-confidence, don't hesitate to schedule a personal consultation with Dr. Fedele at his Cleveland offices. 
Candidates
We ask patients who are interested in breast augmentation to be at a healthy, stable weight at the time of the procedure. This is because fluctuations in weight can cause your augmentation results to diminish. Also, we ask that you be at the end of your family-building journey as pregnancy and childbirth can also alter the results of your breast augmentation surgery. Lastly, if you smoke, we ask that you discontinue for a couple of weeks before your surgery and the entire duration of your recovery. Nicotine constricts blood vessels and hampers the body's natural ability to postoperatively heal.
Personal Consultation
As a native Clevelander, Dr. Gregory Fedele is honored and proud to be serving his Northeast Ohio clientele. Having trained and studied at The University of Dayton, the University of Cincinnati College of Medicine, and University Hospitals of Cleveland, Dr. Fedele understands his Ohioan patients more than other surgeons. Dr. Fedele is board-certified in plastic surgery as well as an active member of The American Society of Plastic Surgeons. With his extensive experience, skill, and knowledge, Dr. Fedele is well-equipped to handle your breast augmentation surgery.
We will begin your consultation with a brief physical examination and a new patient intake interview. Then, Dr. Fedele will inquire about your ideal breast appearance and measurements. He will want to understand what aspects of your current breasts you are unhappy with. This will help him formulate a personalized treatment plan to achieve your desired appearance. Dr. Fedele will explain all the different types of implants and help determine which ones are right for you. After he has answered all of your questions, we will schedule a time and date for your breast augmentation surgery. In the meantime, we will give you a list of preparatory steps to follow to ensure an optimal procedure with desired results.
Preparation
To prepare for your breast augmentation, it's best to:
Avoid smoking
Stop taking blood-thinning medications such as ibuprofen, NSAIDs, and aspirin as these can increase bleeding during your procedure
Designate a caregiver to drive you to and from your procedure
Fill any prescriptions we give you beforehand. After the procedure, you will want to be equipped with everything you need and able to fully focus on recovery.
Procedure
Dr. Fedele will begin by outlining the procedure with you and answering any last-minute questions you may have. Then, we will administer the appropriate anesthesia. Dr. Fedele will make a series of discreet incisions, creating a pocket for the implant. He will follow the plan you two agreed upon and place the implant either over or under the pectoral muscle. Next, he will ensure the implants are perfectly balanced and symmetrical before carefully closing the incisions. Then, we will wrap your torso tightly with a compression bandage. This will help contain swelling and keep the implants in place to heal properly.
Recovery
For the next couple of weeks and months, you will need to wear the compression garment we give you. During this time, we ask that you sleep on your back or your side, so as to not disrupt or put unnecessary pressure on the implants. After two weeks, you will be able to gradually return to physical activity, but any strenuous activities should be avoided for the next six weeks.
Corresponding & Complementary Procedures
After experiencing the level of quality Dr. Fedele and his team are committed to, and enjoying your beautiful final results, you may be ready to explore the other services we offer. Patients who are interested in breast augmentation are also interested in:
Brazilian Butt Lift
As one of the fastest-growing procedures in terms of popularity, a Brazilian butt lift is a perfect procedure for patients interested in adding contoured volume to their backside. Dr. Fedele uses liposuction to acquire the necessary fatty tissue from unwanted deposits and then relocates it into the buttocks. This process allows for natural-looking results that look and feel like a naturally voluptuous butt! A Brazilian butt lift is ideal for any patient who wants to enhance the lower part of their sexy silhouette.
Tummy Tuck
Also known as an abdominoplasty, a tummy tuck is where excess skin around the abdomen is pulled taut, delicately excised, and carefully sutured to promote a flatter, skinnier belly. By making discreet incisions hidden by your bikini line, Dr. Fedele can also repair abdominal muscles that may have separated during pregnancy. Then, he pulls the skin tight and sculpts away the unwanted, excess skin tissue. This procedure is ideal for patients who have recently capped a weight loss journey or who have been pregnant. 
Cost in Cleveland
For those interested in breast augmentation, we will determine your price during your consultation. Prices will vary based on the type of implant and the necessary surgical requirements. If you would like to learn more about pricing, please call our front desk at (216) 464-1616.
References
Hidalgo D. A. (2000). Breast augmentation: choosing the optimal incision, implant, and pocket plane. Plastic and reconstructive surgery, 105(6), 2202–2218. https://doi.org/10.1097/00006534-200005000-00047
American Society of Plastic Surgeons. (2018). American Society of Plastic Surgeons. American Society of Plastic Surgeons. https://www.plasticsurgery.org/news/plastic-surgery-statistics?sub=2018+Plastic+Surgery+Statistics
Adams, W. P., Jr, & Mallucci, P. (2012). Breast augmentation. Plastic and reconstructive surgery, 130(4), 597e–611e. https://doi.org/10.1097/PRS.0b013e318262f607