Mommy Makeover
Conveniently located to serve the areas of Beachwood and Cleveland, Ohio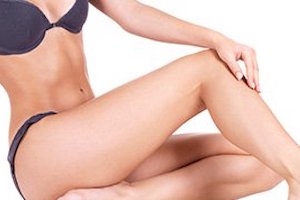 Are excess skin and fat not responding well to your exercise regimen after pregnancy?
During pregnancy and following childbirth, many women long for their pre-baby bodies. They may look at themselves and see stretched skin and weight gain. It may be difficult for many of these women to recognize themselves after caring for their growing families. Dr. Fedele is helping mothers across Cleveland look and feel their best with the Mommy Makeover.
About
A Mommy Makeover is a combination procedure that addresses the concerns that new and established mothers have following childbirth. Stretched skin, excess fat pockets, and lax muscles become an everyday reality for mothers. Many of them seek to change their silhouettes to become perkier, firmer, and more taut.
Exercise, diet, and an overall healthy lifestyle can tackle the majority of concerns mothers have. After that, they may need a little assistance in reaching their body goals. Mommy Makeover can consist of surgical procedures either performed in one operation or across several operations. It may also include non-surgical options that make the Mommy Makeover completely customizable to each patient.
Benefits
Benefits of Mommy Makeover may go deeper than aesthetics. A genuine boost in self-esteem, confidence, and comfort in one's skin are benefits any woman may wish to realize. There are a number of benefits that exceed this list, depending on what cosmetic procedures a patient may wish to undergo.
Additional Mommy Makeover Benefits
Slimmer and more toned silhouette
Eliminate lax skin and muscle
Youthful appearance
Reduce fat deposits
Create/accentuate curves and contours
Softer skin
Candidates
Ideal candidates for a Mommy Makeover are women in good health who wish to improve several aspects of their aesthetic after childbearing. Women who have maintained a stable weight and can lead a healthy lifestyle following surgery may be ideal candidates. From removing excess skin to creating enhanced lips, patients can decide on multiple approaches to their Mommy Makeover.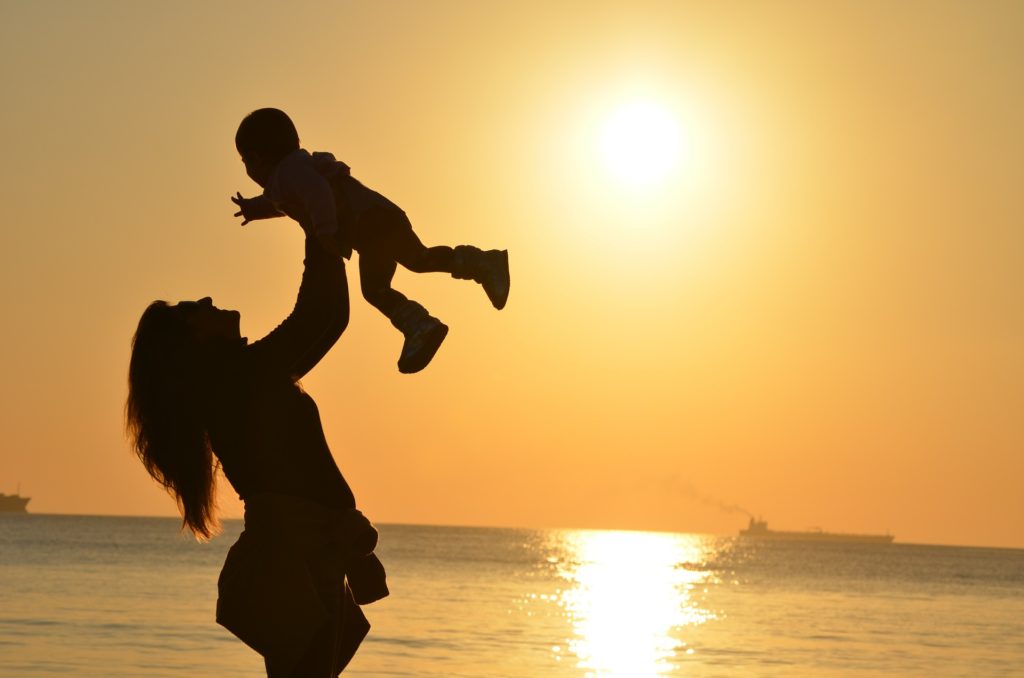 Candidates are looking to undergo a Mommy Makeover for themselves and not because of the desires of others. Patients have realistic expectations and are ready for a real transformation!
If you are a candidate for Mommy Makeover in Cleveland, contact Dr. Fedele today to schedule a private consultation!
Consultation
During a private, one-on-one consultation, patients will have the opportunity to discuss their aesthetic goals with a board certified plastic surgeon. Dr. Fedele will listen with empathy as his artistic and surgical mind is at work. Dr. Fedele will inquire about the patient's medical history and conduct physical examinations of the areas the patient would like enhanced.
Dr. Fedele will discuss any additional options with the patient, as needed.
Should Dr. Fedele determine they are a candidate for Mommy Makeover, a customized treatment plan will be created and a cost schedule will be provided.
Ready to discuss your body goals with a well-trained and experienced plastic surgeon in Cleveland, Ohio? Call (216) 464-1616 to schedule your private consultation with Dr. Fedele today!
Preparation
Depending on the procedures for which a patient may opt, preparation will vary. In general, patients should maintain a healthy lifestyle, stop smoking, and cease use of certain medications and supplements. Patients will be provided with specific pre-operative instructions during their initial consultation with Dr. Fedele.
Procedure
The Mommy Makeover is a collection of procedures that aims to meet the goals of the patient. A Mommy Makeover can be a single surgical operation or a staged approach of multiple operations and/or non-surgical treatments. The combination of procedures are customized to fit the desires of the patient and to provide the most optimal outcomes. The following treatments may be combined in any manner to achieve the patient's desired results.
Tummy Tuck (Abdominoplasty)
A Tummy Tuck is a surgical procedure where excess skin and tissue are removed from the abdomen. Separated abdominal muscles may be tightened with the use of sutures during a tummy tuck. The remaining skin and tissue will be redraped on top of the muscle, creating a flatter, more toned midsection. Depending on the amount of sagging skin on the abdomen, women may opt for a full or mini abdominoplasty. Dr. Fedele will discuss these options with patients during their consultation.
Breast Augmentation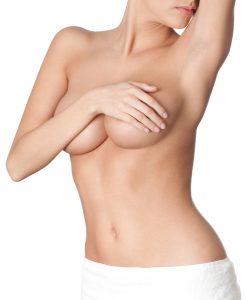 Breast Augmentation is a surgical procedure where the breasts are increased in size. This may be accomplished through the use of breast implants. There are a number of breast implant options that include many sizes and the choice between saline or silicone. Also, Dr. Fedele will work with patients to determine the best placement for the implants; either over or under the muscle of the chest.
During a breast augmentation, Dr. Fedele will make a periareolar (around the areola), transaxillary (in the armpit), or inframammary (in the breast crease) incision. He will then introduce the selected breast implant to the body through the incision. The implants will be properly positioned and depending on the approach, may be filled with saline following placement. Women can expect a modest to significant increase in the size of their bust following breast augmentation.
Breast Lift (Mastopexy)
Breast Lift is a surgical procedure where the sagging breast tissue, known as ptosis of the breast, is removed and the remaining tissue is redistributed within the breast pocket. The breast will be closed with sutures and women will walk away with lifted, rounder breasts. Breast lift can also enhance cleavage, allowing patients to feel more feminine in form fitting tops.
The breast lift is performed utilizing 1 of 3 incision patterns: the Anchor, "lollipop", or "doughnut". The type of incision Dr. Fedele decides upon is dependent on the degree of ptosis.
Brazilian Butt Lift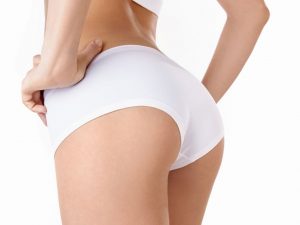 The Brazilian Butt Lift, or BBL, is a surgical procedure that utilizes liposuction and fat transfer techniques. Fat from unwanted areas, called donor sites, is removed through liposuction. Donor sites may include the abdomen, flanks, back, and thighs. This fat is purified and then strategically reinjected into the buttocks and hips. This lipofilling provides patients with a fuller, more contoured lower body.
Liposuction
Liposuction is a surgical procedure where excess fat is removed from the body. Liposuction is not a weight loss surgery. Rather, it is a body contouring procedure. Many areas of the body may receive liposuction: the arms, thighs, calves, ankles, buttocks, abdomen, flanks, back, and even the neck!
Following liposuction, it may be necessary to wear a compression garment and undergo lymphatic massages to aid in reducing swelling. The final result of liposuction is a slimmer, more toned body that patients are excited to show off!
Dermal Fillers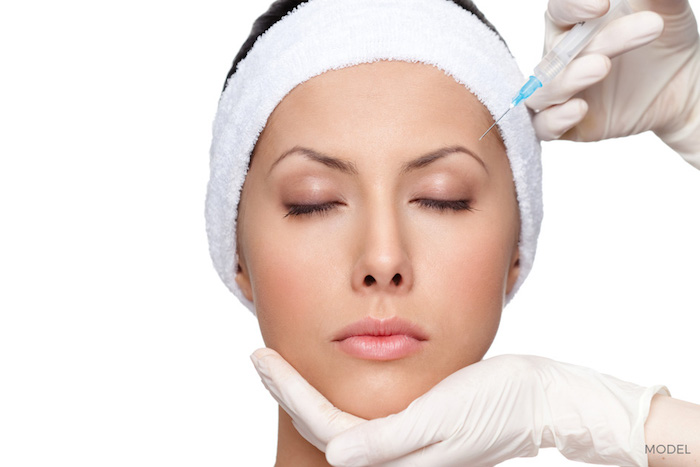 Dermal fillers are minimally-invasive injectables that treat fine lines and hollows of the face and hands. Fat may be used as a dermal filler through the fat transfer process. Fillers help replenish volume in depressed areas of the face. These may include around the eyes, nasolabial folds, marionette lines, and cheeks. Dermal fillers may also plump the lips and skin creases such the "11" lines between the eyebrows. Patients are able to return to their daily activities immediately following dermal filler treatment.
In the case of fat transfer, depending on the area where the harvested fat is removed, patients may return to work in the days following fat transfer and may return to more strenuous activity in 2 to 4 weeks.
Patients may be able to achieve youthful, fuller, more supple facial contours following a dermal filler or fat transfer session.
Neuromodulators
For moms who are constantly scowling at the sources of their displeasure, wrinkles and lines may form on the forehead and around the eyes. Botox is a neuromodulator that works to reduce the appearance of wrinkles in the face. Botox is injected directly into the facial muscles which repeatedly contract, causing the overlying skin to crease over time. The injections will stop the muscles from tightening, thus reducing the appearance of wrinkles! Patients will see a decrease in frown lines, lines between the eyebrows, or crow's feet around the eyes after Botox administration. It is a minimally invasive treatment that will smooth the skin to provide a more youthful appearance.
Recovery
The recovery process after a Mommy Makeover is unique to each patient. The specific procedures, the amount of procedures, and the approach of the procedures may affect recovery time. Also, the patient's personal healing abilities and how well they follow post-op instructions may determine the recovery timeline. Dr. Fedele will provide specific recovery instructions and expectations for each patient's selected suite of procedures.
Usually, patients may expect to experience some swelling and tenderness at the treatment sites. Any discomfort should begin to subside in the days or weeks following the procedure. Dr. Fedele will detail any additional information during the initial, private consultation.
Results
Results from a Mommy Makeover will vary between patients because of the highly customized approach to the procedure. Despite this, women may experience a significant positive increase in how they feel about themselves by enjoying their new look or by returning to their pre-baby body! These mothers may have a more taut midsection, smoother skin, and a glowing smile as a result of their Mommy Makeover.
If you are ready to realize the results of a Mommy Makeover for yourself, contact Dr. Fedele's Cleveland office today to schedule your one-on-one consultation with the medical artist, himself!
Pricing
The Mommy Makeover is a very unique procedure in that it is tailored to fit the aesthetic goals of the patient. Because of this, our knowledgeable staff will customize pricing to reflect each procedure selected for your Mommy Makeover. A private consultation with Dr. Fedele will provide you with the best opportunity to obtain a personal breakdown of costs.
Additional Resources
American Society of Plastic Surgeons. (2019). Mommy Makeover. Retrieved from https://www.plasticsurgery.org/cosmetic-procedures/mommy-makeover
American Board of Cosmetic Surgery. (2019). Mommy Makeover. Retrieved from https://www.americanboardcosmeticsurgery.org/procedure-learning-center/body-procedures/mommy-makeover/