Arm Lift (Brachioplasty)
Conveniently located to serve the areas of Beachwood and Cleveland, Ohio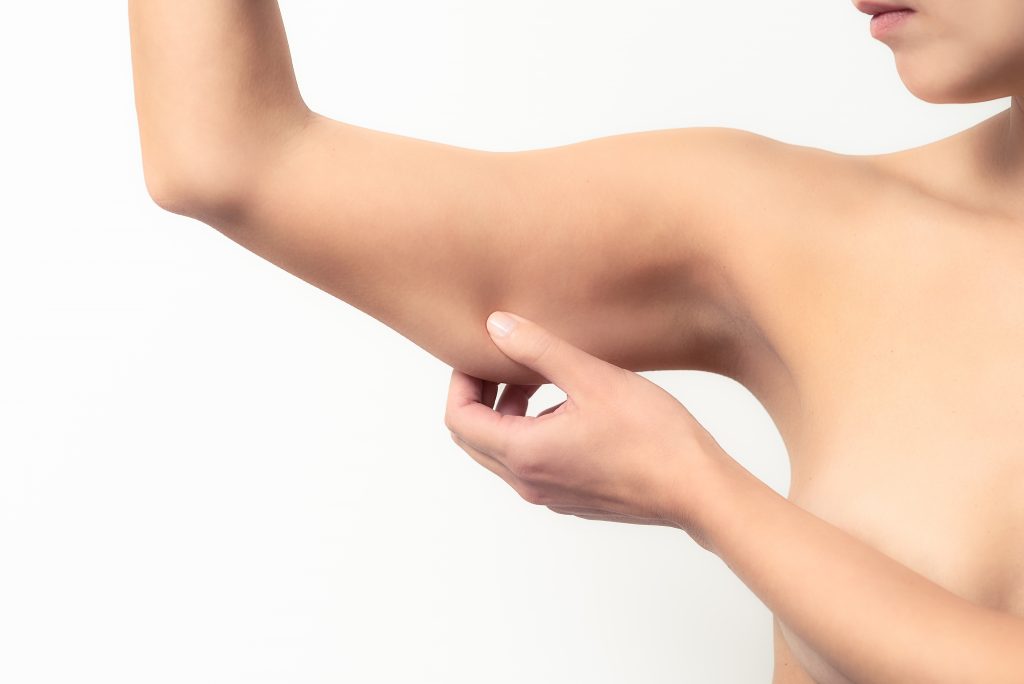 An arm lift is a surgical solution to sagging, loose skin. You don't want to keep the world at arm's length. Instead, you want to embrace your full potential, but lax, droopy skin might be holding you back.
Excess skin and fat can weigh down the upper arms. The extra tissue from the elbow to the shoulder can make it difficult to wear short sleeve shirts or find clothing that fits properly. "Bat wings" may dangle from the underarm area, causing embarrassment when they take flight.
An arm lift will remove the excess skin and fat that may be present after significant weight loss. The effects of age and gravity also contribute to saggy upper arms, but a lift (brachioplasty) can help. Dr. Gregory Fedele performs brachioplasty to slim down the upper arms, giving them a taut, tapered look. An arm lift brings your entire upper body into better proportion, allowing freedom of movement and a range of aesthetic improvement.
Contact our Cleveland office to learn how an arm lift can boost your silhouette as well as your spirits. We also offer virtual consultations to best suit your needs and schedule. No matter where you may roam, Dr. Fedele wants to help you find your best self.
Before and After Photos
About Brachioplasty
Weight fluctuates. That is a fact of life. Diet and exercise are great mechanisms to manage weight and maintain your best physique, but sometimes they fall short. Working out can build muscles and burn fat, but it is incredibly difficult to burn the exact fat deposits that disrupt your curves.
Even when you do achieve weight loss, the skin may not bounce back like it did when you were younger. Collagen and elastin, the building blocks for healthy skin, decrease as we age. The absence of these supportive proteins may lead to ptosis, or sagging skin.[1] To address drooping skin and unwanted fat, an arm lift may be just what the doctor ordered.
Complexities and Opportunities
The upper arm is a work of art and a powerful piece of machinery. Every day, it swivels and rotates to facilitate your needs and flex your empowerment. Contouring the upper arm is an exceedingly delicate process, so you should only trust a board-certified surgeon such as Dr. Fedele to perform the procedure.
If fat extraction is part of your desired arm lift surgery, then Dr. Fedele will incorporate liposuction into the procedure. Liposuction begins by bathing the target area with a tumescent liquid to numb the region and soften unwanted fat. Once the fat cells are loosened from their surrounding musculature and soft tissue, they are ready to be gently removed. Dr. Fedele uses a thin vacuum tube called a cannula to contour the upper arms to your specifications.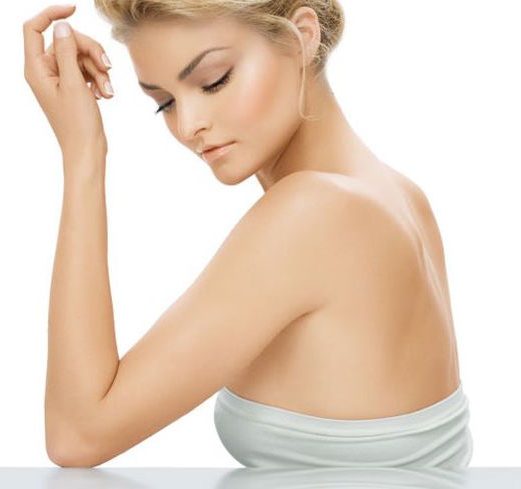 While liposuction is a transformative aesthetic enhancement, it must also take functionality into account. The upper arm is rich with lymphatic vessels.[2] Dr. Fedele takes great care to preserve the important subcutaneous structures along the upper arm while providing slimming, striking new dimensions through liposuction.
Skin tightening is another cosmetic benefit of brachioplasty. Dr. Fedele is able to remove excess skin and redrape the remaining tissue to accentuate your strength and attractiveness. In order to achieve these goals, the doctor must carefully maneuver around the fascia.[3] Fascia is a band of connective tissue found between the layers of muscle and fat throughout the upper arm. If a surgeon is not careful, she or he can pull the fascia too tight and limit a patient's range of motion. Dr. Fedele takes great care with the fascia, contouring the upper arms without clipping your wings.
Benefits of Body Contouring
The physical benefits of brachioplasty are immediately recognizable. Your arms will be svelte, attractive, and youthful looking. In addition to these cosmetic boosts, you will also experience physical perks. The underarms will sag less, the skin will wrinkle less, and the overall feel of the upper arms will be more liberated. Wave "hello" to the new you!
Benefits of an Arm Lift
Gives you more choices for attractive attire (sleeveless shirts, form-fitting tops, etc.)
Less irritation as a result of loose, stretched skin
More definition to show off the biceps and triceps that you work so hard to tone
Eligible Candidates
The key to determining your eligibility for an arm lift is skin laxity. If your skin has enough elasticity to bounce back after weight loss, then you may not need to have excess tissue removed. Perhaps a simple liposuction session can deliver the results you desire. But if weight loss and age have left your upper arms sagging, then surgery may be the only way to address the issue.
Dr. Fedele can assess your candidacy for brachioplasty after a comprehensive consultation at his Cleveland office. If you live in the greater Cleveland area, including the suburbs of Beachwood, Warrensville Height, Cuyahoga Heights, Mayfield, Parma, Moreland Hills, and beyond, then Dr. Fedele is your ultimate resource for cosmetic enhancement.
Private Consultation in Cleveland
The most difficult step towards improvement is the first one. You may hide your arms from the public, piling bulky sweaters over your frame to mask your insecurities. But the outside world is irrelevant; it's your satisfaction that matters most.
In a continued effort to communicate his expertise and dedication to the world, Dr. Fedele often updates his blog. Feel free to peruse his posts and bring any questions you may have to the consultation.
Open up a dialogue with Dr. Fedele at your personal consultation. Tell him about your medical history and future goals. Dr. Fedele appreciates the opportunity to share his passion for enhancement with his Cleveland community. After all, an informed patient is a healthy patient.
All surgical procedures carry risks. Dr. Fedele will spend time with you at your consultation to explain the procedure in detail and outline any risks involved. This website is designed to give you some basic information about brachioplasty and is not a substitute for a comprehensive consultation and exam with Dr. Fedele.
Preparation and Procedure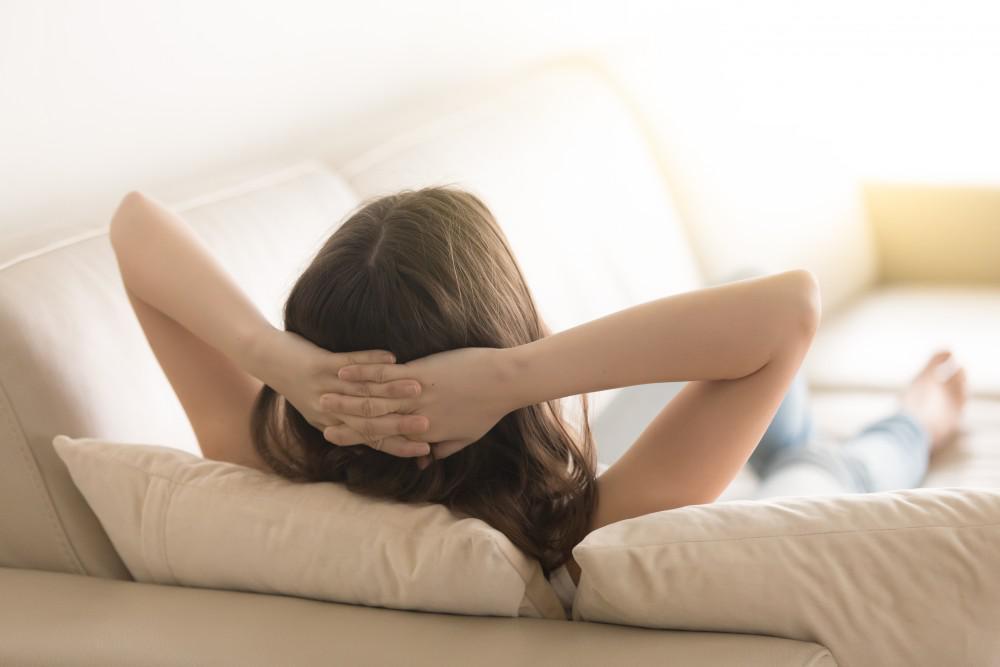 During your consultation, you will receive detailed information regarding the arm lift preparation protocols. These directions will be customized to your specific needs, so please follow them carefully. Typically, patients are advised to quit smoking at least three weeks prior to any surgical procedure. You may also be asked to stop taking certain medications that interfere with proper blood flow. Dr. Fedele wants your circulation to be at peak performance for a successful surgery and relaxing recovery.
The brachioplasty procedure is typically performed under general anesthesia on an outpatient basis at an ambulatory surgical center. An arm lift can take about two hours, but each patient is unique. The incisions are strategically placed along the inside of your upper arm to keep them hidden. They will fade with time. Once the arm lift surgery is completed and your condition is stable, you will be discharged to resume your restful recovery at home.
Recovery and Results
The rewards of an arm lift are immediately noticeable, but don't exert yourself showing off the results just yet. You will wear a compression garment for two weeks to help control swelling and bruising and support your arms through the healing process.
To get a preview of your future satisfaction, please visit our rave reviews page. Dr. Fedele is committed to providing world-class service from the convenience of his Cleveland, Ohio clinic.
Complementary and Alternative Procedures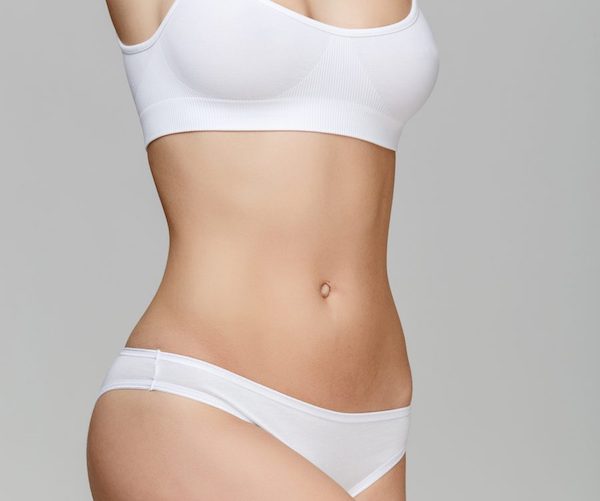 A brachioplasty can be performed at the same time as other body contouring procedures, giving your body a balanced look. Liposuction is often added to the procedure to help decrease the amount of fatty tissue, enhancing the overall result.
To rejuvenate the midsection, consider the benefits of a tummy tuck (abdominoplasty). The surgical approach is similar to an arm lift, in that a tummy tuck removes unwanted skin and fat, creating a toned, tightened appearance.
Best Brachioplasty in Ohio
Call the Center for Plastic & Cosmetic Surgery today for a personal consultation to discuss how an arm lift can benefit you. Dial (216) 464-1616 or contact us online to learn more about the "Art of Plastic Surgery" with Dr. Fedele.
FAQ
How much does an arm lift cost in Cleveland?
You deserve the best care at the right price, so the cost of an arm lift is contoured to each specific patient. Dr. Fedele provides a comprehensive estimate during your consultation so you will not have to worry about hidden fees at any point in your aesthetic journey. For additional savings, explore our referral rewards program. Spread the love as you spread your wings, courtesy of Dr. Fedele. 
References
Strauch, B., Greenspun, D., Levine, J., & Baum, T. (2004). A technique of brachioplasty. Plastic and Reconstructive Surgery. 113 (3) 1044-1048. DOI: 10.1097/01.PRS.0000105648.54174.11
Pascal, J., Louarn, C. L. (2005). Brachioplasty. Aesthetic Plastic Surgery. 29, 423–429. https://doi.org/10.1007/s00266-005-0058-4
Lockwood, T. (1995). Brachioplasty with superficial fascial system suspension. Plastic and Reconstructive Surgery. 96 (4) 912-920. DOI: 10.1097/00006534-199509001-00022