Thigh Lift
Conveniently located to serve the areas of Beachwood and Cleveland, Ohio
This procedure can remove all this sagging skin and fat around your waistline. The result is a better contour all the way around your lower body. At the same time your lateral thighs and buttocks are lifted giving you shapelier thighs and buttocks.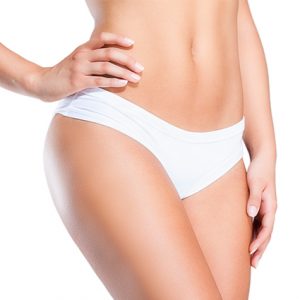 Sometimes the excess skin and fat can extend around your waist to the lateral sides and posterior trunk. Massive weight loss, multiple pregnancies, or the effects of gravity and aging can cause the lower abdomen, flanks and buttocks to sag, leaving you with excess skin and fat. Dr. Fedele performs a lower body lift to flatten the stomach, taper the waist, and lift the lateral thighs and buttocks to make a dramatic improvement to your figure.
If there is moderate to severe skin excess, typically after weight loss, it usually is not limited to the stomach and front portion of your body.
The procedure is typically performed under general anesthesia as an outpatient at an ambulatory surgical center.
The procedure can take between four to five hours and you may stay overnight and be discharged home in the morning when stable. The incisions are placed at or near the bikini line in front and extend around the waistline to the back as well as around the belly button to keep them hidden and they will fade with time. You will wear a compression garment for four weeks to help control swelling and bruising and support your stomach through the healing process. The recovery time is longer with this more extensive body contouring procedure.
Call the Center for Plastic & Cosmetic Surgery today for a personal consultation and learn more about the "Art of Plastic Surgery" with Dr. Fedele.
All surgical procedures carry risks and Dr. Fedele will spend time with you at your consultation to explain the procedure in detail and any risks involved. This website is designed to give you some basic information about a lower body lift and is not a substitute for a comprehensive consultation and exam with Dr. Fedele.