Thigh Lift
Conveniently located to serve the areas of Beachwood and Cleveland, Ohio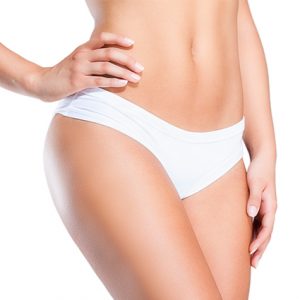 A thigh lift is a procedure that tightens the look and feel of the lower body. By removing excess skin and unwanted fat, Dr. Gregory Fedele can give you a leg up on your body contouring goals. If you experience chafing or discomfort when you walk, perhaps it is due to disproportionate thighs. When pants, shorts, and skirts are unflattering, you may want to consider a visit to Dr. Fedele.
Under Dr. Fedele's expert leadership, The Art of Plastic Surgery pioneers the best ways to keep you looking and feeling your best. Conveniently stationed in Beachwood, Ohio, Dr. Fedele proudly serves the greater Cleveland community and beyond. Contact The Art of Plastic Surgery today to learn about the benefits of a thigh lift. We also offer remote consultations to cater to your busy schedule and complex lifestyle. No matter where you may roam, Dr. Fedele wants to empower your journey to an ideal physique.
About Thigh Contouring
Weight loss is a commendable achievement. You eat right, you exercise, and you work hard to maintain the best possible you. But after significant weight loss, the skin may not bounce back as easily as it did when you were younger.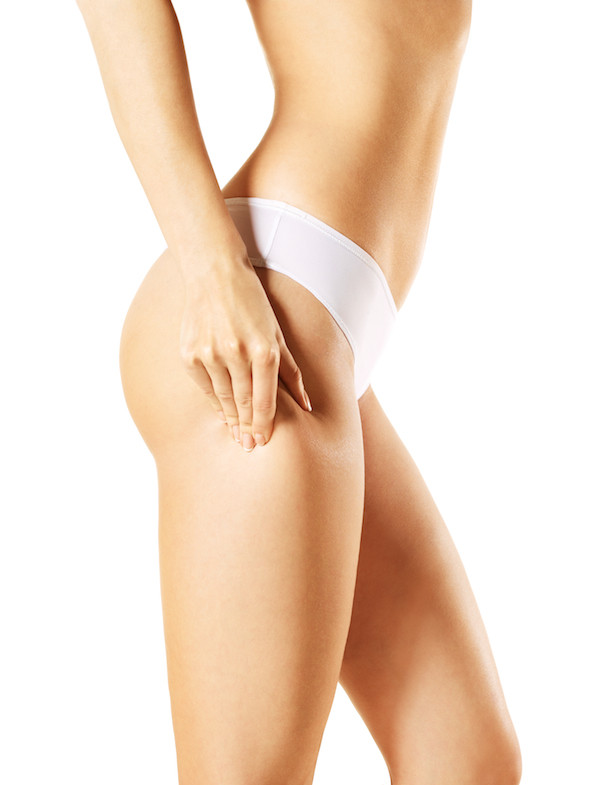 If you experience moderate to severe ptosis (sagging) skin, it usually is not limited to the stomach and front portion of your body. Drooping and bunching can cause discomfort in the upper legs. To address the existence and persistence of lax skin, consider the benefits of a thigh lift.
This procedure can remove the sagging skin and fat around your waistline. The result is a better contour all the way around your lower body.[1] At the same time, your lateral thighs and buttocks are lifted, giving you shapelier legs and hips.
Inner Thigh Lift
When excess fat deposits constrict your inner thighs, Dr. Fedele can strategize a solution. He begins by making a gentle incision along the inseam. From there, Dr. Fedele can access unwanted fat and remove it via liposuction. The liposuction procedure utilizes a tumescent liquid to bathe unwanted fat cells. The tumescent fluid contains lidocaine to numb and soothe the thighs as they are contoured. Dr. Fedele maneuvers a thin tube, called a cannula, along the inner thighs to sculpt bothersome bulk away. In the final step of an inner thigh lift. Dr. Fedele closes his concealed incision, trimming excess tissue and redraping the skin to accentuate your slimmer, sleeker legs.
Outer Thigh Lift
If your silhouette suffers from excess fat along the outer thighs, Dr. Fedele will customize your lift procedure accordingly. Dr. Fedele will conceal his incision along your bathing suit line to best access the outer flanks along either side of your body. By removing excess fat and skin, Dr. Fedele lifts and lengthens the dimensions of the upper legs to create a streamlined effect.[3]
Benefits of a Lower Body Lift
Sometimes, a thigh lift extends beyond the parameters of just the legs. Excess skin and fat often wrap around your waist to the lateral sides and posterior trunk. Massive weight loss, multiple pregnancies, or the effects of gravity and aging can disrupt your lower body aesthetics.
When the lower abdomen, flanks, and buttocks sag, they leave you with excess skin and fat. Dr. Fedele can perform a lower body lift to flatten the stomach, taper the waist, and lift the lateral thighs and buttocks to make a dramatic improvement to your figure.
Eligible Candidates
If you are a healthy individual within 30 pounds of your goal weight, then a thigh lift or lower body lift may be perfect for you. Weight fluctuations might interfere with the slimming effects of a lift procedure, so please inform Dr. Fedele if you struggle with excess pounds. He can determine your eligibility for a thigh lift during your comprehensive consultation.
Private Consultation in Cleveland, Ohio
The first step toward improvement is always the hardest. You may find it difficult to communicate your needs and desires to others, but communication is one of Dr. Fedele's many strengths. He is an artist, a board-certified surgeon, and a great listener. In an effort to provide world-class communication with his Cleveland community, Dr. Fedele regularly updates his blog. Feel free to peruse his posts and bring any questions that may arise with you to the consultation appointment.
All surgical procedures carry risks, but Dr. Fedele will spend time with you at your consultation to explain the thigh lift procedure in detail. Our website provides you some basic information about a lower body lift, but it is not a substitute for a comprehensive consultation and exam with Dr. Fedele.
Preparation and Procedure
During your consultation, Dr. Fedele and his associates will provide you with detailed instructions to prepare you for the thigh lift procedure. These directions will be customized to you specifically, so please follow them closely. In general, it is a great idea to quit smoking at least three weeks prior to any surgery. You may also be advised to stop taking certain blood-thinning medications.
The thigh lift procedure is typically performed under general anesthesia on an outpatient basis at an ambulatory surgical center. The procedure can take between four to five hours. Once you are ready to resume your restful recovery from the comfort of home, you will be discharged from the surgery center.
Dr. Fedele strategically places all incisions at or near the bikini line for outer thigh lift procedures. For an inner thigh lift, Dr. Fedele will hide his work along the inseam. Depending on the scope of the lift, incisions may extend around the waistline to the back and/or up to the belly button. No matter where Dr. Fedele makes his incisions, he will keep them well hidden. Scars fade with time, but the benefits of your thigh lift will endure for years to come.
Healthy Recovery
Swelling and bruising are normal following a thigh lift. To minimize your discomfort, you will wear a compression garment for four weeks. The garment helps support your midsection through the healing process. Set aside at least two weeks for proper recovery. A thigh lift is an extensive body contouring procedure, and great results are worth the wait.
Amazing Results
As the swelling subsides, your striking new thigh contours will emerge. Show them off in a swimsuit, in your favorite jeans, or in the privacy of your own mirror. Dr. Fedele will transform your thighs from bulky to beautiful.
The results of your thigh lift appear in several waves. You will immediately notice the slim new dimensions and tighter, toned skin. It may take 2-3 months, however, for the full results to take shape. Your body needs time to adapt to its refined contours. If you simply can't wait, get a preview of your future satisfaction on our rave reviews page.
Dr. Fedele is committed to providing world-class service right here in the convenience of Cleveland. To join the ranks of his happy, healthy clientele, please contact The Art of Plastic Surgery online. We are eager to join you on your quest to be the best.
Complementary Procedures
A lower body lift can enhance the look and feel of everything from the thighs to the waist and buttocks. But if you need to remove excess skin and/or fat from the abdominal region, a tummy tuck is the optimal surgical approach. Dr. Fedele can conceal his incisions, extract unwanted fat, and redrape the skin along the midsection. His artistry will help reimagine your ideal belly.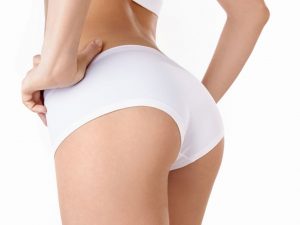 Sometimes, fat accumulates in all the wrong places. As you receive liposuction to slim and trim your "problem areas," consider putting that unwanted fat to great use. Dr. Fedele can purify your extracted fat cells and prepare them for reinsertion. A Brazilian butt lift uses your body's own fat deposits to enhance the volume and shape of your backside.
Regardless of which procedures work best for your anatomy and goals, The Art of Plastic Surgery is your ultimate destination for premier rejuvenation. Contact our Cleveland area office today to learn how body contouring can unleash your full potential.
FAQ
How much does a thigh lift cost in Cleveland?
The price of a thigh lift is customized to your needs. Dr. Fedele will provide a transparent cost breakdown during your comprehensive consultation. In the meantime, please visit our financing page to learn about our credit options. You can also call us at (216) 464-1616 to discuss your budgetary questions. 
References
Lockwood, T. (1993). Lower body lift with superficial fascial system suspension. Plastic and Reconstructive Surgery. 92 (6) 1112-22. PMID: 8234509
Le Louarn, C., Pascal, J. F. (2004). The Concentric Medial Thigh Lift. Aesthetic Plastic Surgery. 28, 20–23. https://doi.org/10.1007/s00266-003-3095-x
Gusenoff J.A. (2019). Lower Body Lift and Augmentation. In: Managing Body Contouring Challenges and Complications. Springer, Cham. https://doi.org/10.1007/978-3-030-03068-1_5