Botox
Conveniently located to serve the areas of Beachwood and Cleveland, Ohio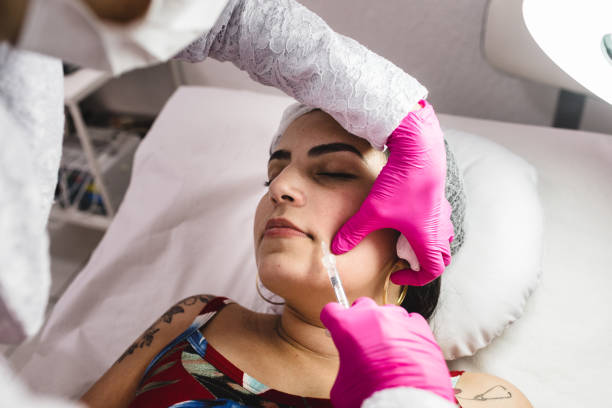 Botox is a simple and non-invasive way to reduce the appearance of pesky facial lines and wrinkles.
It has worked its way to become a wildly popular procedure for non-invasive facial revitalization with little or no downtime. Our patients love it because it is an easy way to smooth out the texture of the skin. Every treatment is customized to restore lost facial proportions and  give off a subtle yet natural look. If you're looking to give your face a breath of fresh air, look no further than Dr. Gregory Fedele M.D. He uses his extensive medical experience along with his artistic touch to give you stunning results to reclaim your confidence. Schedule a consultation with our office to learn how Botox can work for you, or call us at (216) 464-1616.
About
Botox dates back to 1989 when the Federal Drug Administration (FDA) first approved it for its innovative treatment.[1] Now, it has evolved into one of the most advanced and safe anti-aging treatments for reducing facial wrinkles. Sadly, these wrinkles creep up on us as the aging process begins.
Luckily, there is something we can do about it! Botox injections treat these wrinkles by relaxing the muscle that is responsible for creating them. The result is an unblemished appearance that leaves your skin looking radiant.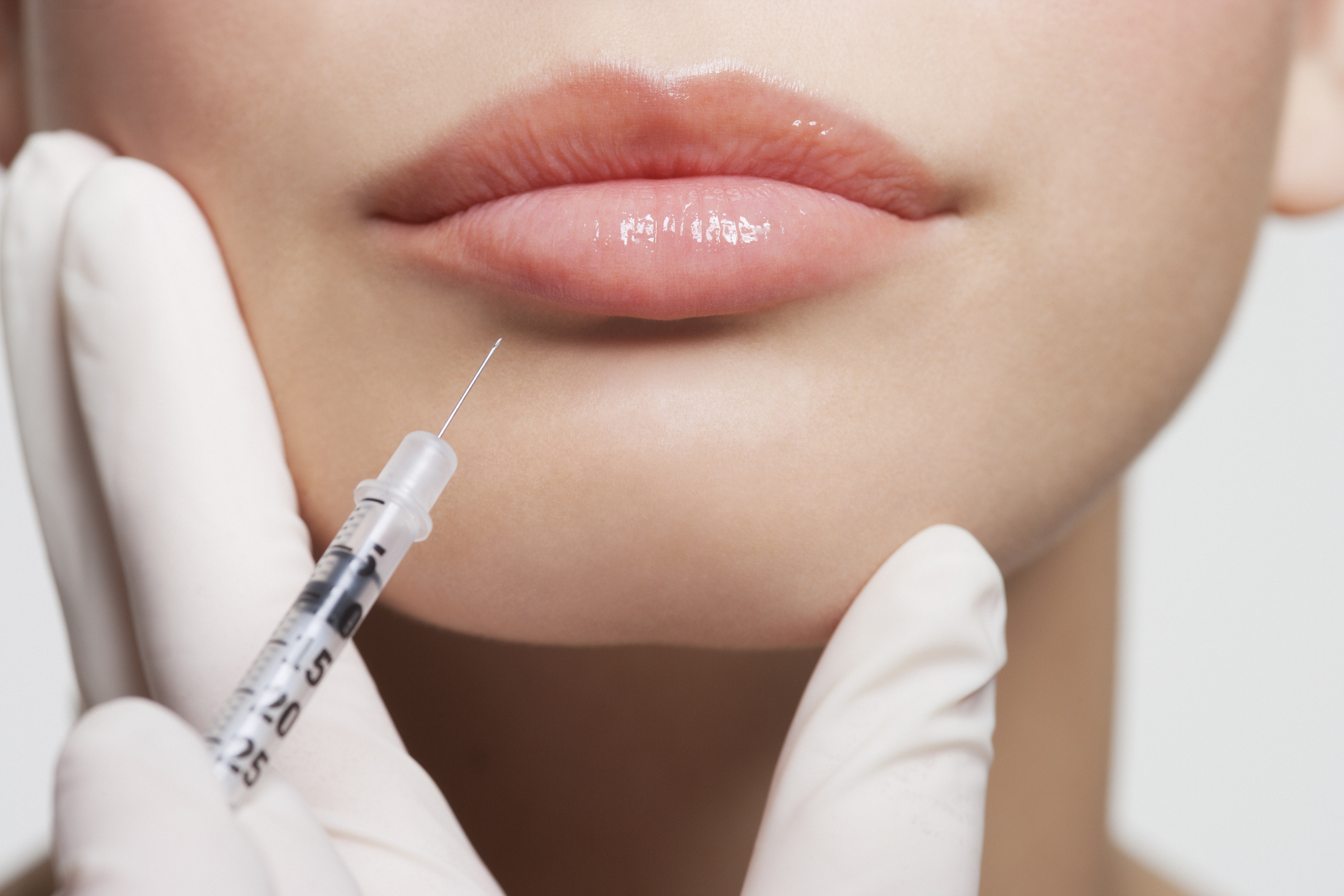 Botox is a neuromodulator toxin that gently relaxes the facial muscles. Many studies have confirmed Botox to be a safe and well-accepted option for improving wrinkles. [2]
The serum is injected to release tension in specific muscles just along the brow, among other areas of the face. These muscles are the culprit for the deep wrinkles that emerge after years of frowning and facial expressions. Botox injections temporarily make fine lines vanish without disturbing the general function of the face. [3]
How Does Botox Work?
Many people seem to think that Botox paralyzes the face. This is simply not true. It's a neuromodulator that puts a temporary hold on how the brain functions with your muscles. One such neuromodulator is called acetylcholine. It is responsible for the movement of our muscles. When these are released by our bodies, it tells our signals to move. Botox simply blocks this acetylcholine in the face. [4] This is what keeps your skin looking fresh and vivacious.
Benefits
Botox injections are noted for their ability to reduce the appearance of facial wrinkles in a short period. Botox is perfectly safe and has a long-standing history of usefulness and innovation. The Food and Drug Administration (FDA) approved Botox to treat the wrinkles caused by repetitive muscular contractions in the face.
Since its inception, Botox has been a blessing in disguise in several unexpected ways. Patients can seek relief from the symptoms of migraines because of Botox and its ability to ease the nerve clusters responsible for pain and disorientation.[5] Botox has even been approved to treat excessive sweating.
Candidates
Men and women who are looking to liven up their appearance around their eyes, forehead, and eyebrows are good candidates for Botox. Ideal candidates typically have:
Moderate or severe unwanted facial wrinkles
Wrinkles and fine lines in the upper face
In good overall health
Realistic expectations
Patients are encouraged to postpone Botox treatment if they are pregnant or breastfeeding, have a wound or infection, or have certain allergies.
If you're looking to target unwanted wrinkles in other areas, Dr. Fedele may recommend other treatments that may be better suited for you. Contact our office for a personalized consultation to see what options are available to you.
Personal Consultation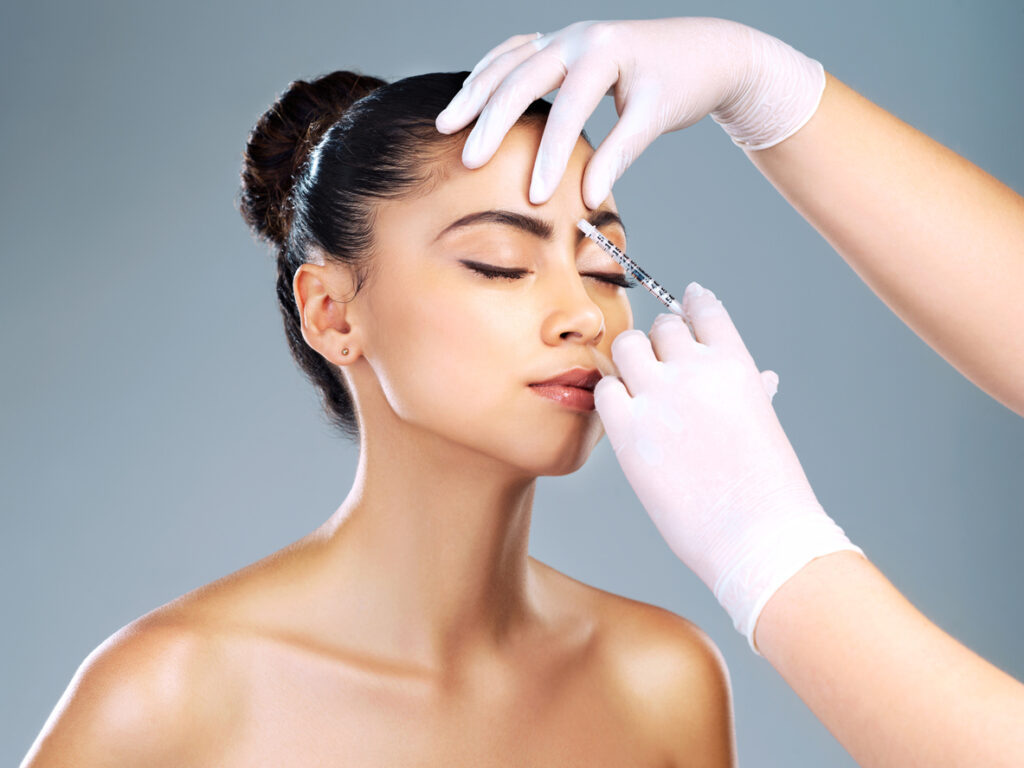 For nearly 20 years, Dr. Fedele has been a leading plastic surgery figure in the Cleveland area. He and his caring staff provide an advanced state-of-the-art office located in the luxurious Signature Square Complex on Chagrin Boulevard near Richmond Road. During your private consultation, the doctor will ask questions about your general health and will inquire about any medications you may take. This will help determine which treatments are right for you such as a facelift or brow lift. Let your life shine without those annoying lines! Shedule a consultation with Dr. Fedele or call us at (216) 464-1616. We also offer virtual consultations to fit your busy lifestyle. To learn more about our services, check out our blog.
Stay in touch – we love connecting with our patients. Follow us on Facebook and Instagram.
Preparation
While receiving Botox treatments may be a quick process, a little preparation never hurts. You should avoid taking aspirin and certain medications for 1-2 weeks before your appointment. Patients should also avoid alcohol the day before and after their procedure as they can interfere with the healing process. Just before you are about to see us, we advise you to keep your skin fresh and clean. Make sure it is free of dirt, moisturizers, and makeup. [6] Use a mild cleanser with water. Before administering the treatment, we may clean your skin with antiseptic and rubbing alcohol.
Procedure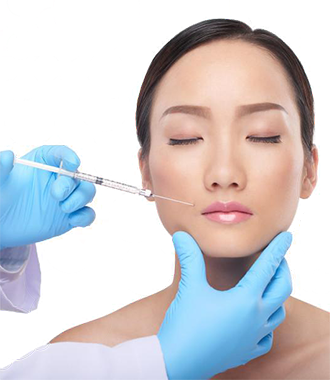 Botox is a quick and relatively pain-free experience. Most patients go in and out of our office within an hour of treatment. It is that simple. We can also provide you with a topical anesthetic before your treatment for added comfort.
Botox will be administered using an ultrafine needle that will go into targeted points as determined earlier. Dr. Fedele will target unwanted wrinkles and add attractive but natural-looking volume to your facial features. Patients may have some slight swelling and soreness after their injections but these symptoms go away within two days. 
Recovery
There is no downtime needed for Botox injections. You can return to normal daily activities within the same day without any issues. It's so fast that the procedure is popular to get during your lunch break!
Patients may have symptoms of redness, bruising, or swelling after treatment. These are usually gone within one week. Swelling can improve with the help of applying ice to the treatment site. Avoid touching the face on the first day of your procedure. Moisturizers and light makeup can be worn twenty-four hours after treatment. Our friendly medical staff will coach you on the specific concerns about any after-care instructions.
Results
You can start enjoying smooth and wrinkle-free skin right after Botox injections. The results we take away from this procedure are simply amazing. Your results will flatten facial lines and restore balance without inconveniencing your busy life. Botox will smooth out wrinkles for up to four months. You can easily prolong results with a long-lasting treatment plan.
Corresponding & Complementary Procedures
If you have deeper lines and wrinkles that appear even when your face is relaxed, dermal fillers are a great way to eliminate their appearance. Well-placed injections of filler can also plump the lips and restore volume to the cheeks. Fillers are an excellent non-invasive alternative to rejuvenate the face. Like Botox, fillers can be quickly injected with little preparation or recovery time for the patient.
Botox opens the door and provides a sample of how you can look if you opt for a permanent approach to reducing fine lines. We offer facelifts that serve to reduce fine lines and creases. If wrinkles are causing an inconvenience along your forehead, then you may want to consider the benefits of a brow lift. They can alleviate sagging, loose skin, and smooth out your forehead.
Cost
The final cost of your Botox procedure will depend on the extent of your procedure. During your consultation, Dr. Fedele will give you an accurate estimate of the price of your Botox. We offer several convenient financing options for you to choose from. Patients may also benefit from our Referrals Rewards Program where our loyal customers refer friends and family to our office in exchange for some lucrative discounts.
FAQ
What is Botox?
Botox is an injectable cosmetic serum that reduces the appearance of lines and wrinkles that are caused by muscle contractions in the face. Botox is a temporary, minimally invasive, and non-surgical anti-aging solution. 
How long do the results from Botox last? 
Results from Botox will start to show immediately. However, final results will emerge after a few weeks. In most patients, Botox lasts 3-4 months.
References
Botox® Injections | BOTOX® Cosmetic. (n.d.). Www.botoxcosmetic.com; Botox. Retrieved May 27, 2021, from https://www.botoxcosmetic.com/
Botulinum Toxin. (n.d.). American Society of Plastic Surgeons. Retrieved May 27, 2021, from https://www.plasticsurgery.org/cosmetic-procedures/botulinum-toxin#content
Cavallini, M., Cirillo, P., Fundarò, S. P., Quartucci, S., Sciuto, C., Sito, G., Tonini, D., Trocchi, G., & Signorini, M. (2014). Safety of Botulinum Toxin A in Aesthetic Treatments: A Systematic Review of Clinical Studies. Dermatologic Surgery, 40(5), 525–536. https://doi.org/10.1111/dsu.12463
Cosmetic Surgery National Data Bank Statistics The American Society for Aesthetic Plastic Surgery Expanded Data for 2016: Multi-Year Comparisons, 37 Cosmetic Procedures Multi-Specialty Data. (2016). American Society for Aesthetic Plastic Surgery. https://www.surgery.org/sites/default/files/ASAPS-Stats2016.pdf
Small, R. (2014). Botulinum Toxin Injection for Facial Wrinkles. American Family Physician, 90(3), 168–175. https://www.aafp.org/afp/2014/0801/p168.html