Laser Treatment for Facial Veins
Conveniently located to serve the areas of Beachwood and Cleveland, Ohio
Laser Treatment Puts Your Facial Veins on the Wane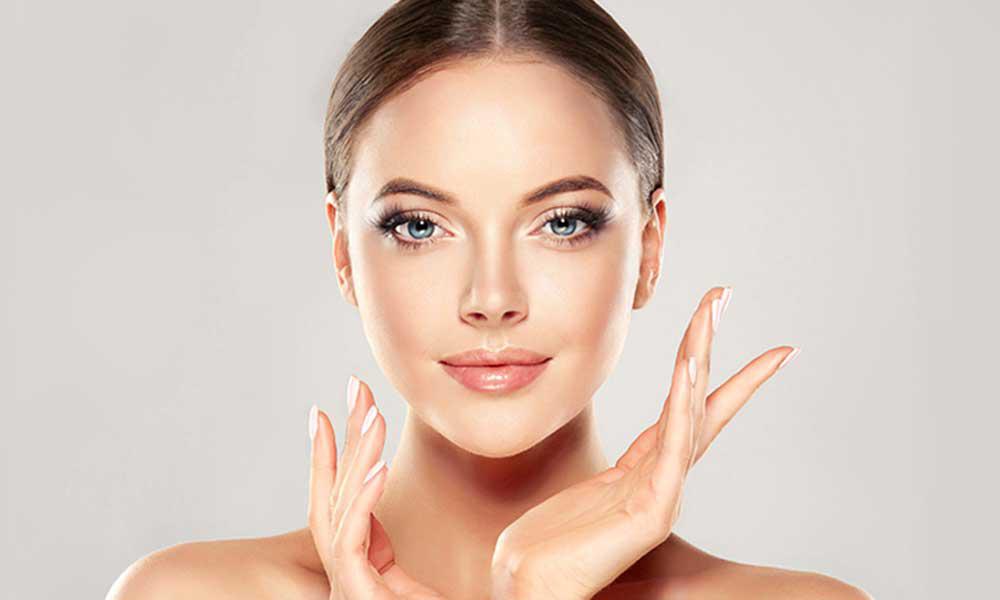 Laser treatments are an effective, non-surgical method for eliminating unsightly facial capillaries. Your future is brighter than the bright red, small and twisted veins that are visible across your face. These broken blood vessels and vascular lesions may appear as red, purple or blue crosshatching on your skin. The people in your life may think you're blushing. Some might think you're drunk! These embarrassing, blazing marks color you in an unwelcome hue. So, it's time to bring in the heavy artillery with laser treatment for facial veins at the Art of Plastic Surgery in Cleveland, Ohio.
Each of Dr. Gregory M. Fedele's transformative procedures is tailored to achieve your individual goals while exceeding your wildest expectations. He has the studied hands of a surgeon but the soul of an artist. Just as Michelangelo coaxed masterpieces from marble, Dr. Fredele wants to bring out the best in you!
Contact us to learn how you can make your unsightly vascular lesions history. We serve the Cleveland area with premium aesthetic services. Call (216) 464-1616 to schedule a private consultation.
If you prefer, we now offer Virtual Consultations.
About Vascular Laser Therapy
The Art of Plastic Surgery can eliminate your vexing veins with the power of laser light! Laser treatments can be customized for different skin tones and conditions. The result is exceptional skin revitalization with minimal discomfort.
The amazing science behind laser treatments is deceptively simple. You see, what we perceive as "white" light actually contains a full spectrum of color. We can see these colors when a crystal prism refracts a ray of sunlight into a glorious rainbow.
Similarly, the laser device sprays your skin in many luminous wavelengths. The bands of light react to the pigments in unwanted features, like rosy red rosacea and scarlet spider veins.[1]
Do Lasers Work for Facial Spider Veins?
Yes. Light-based therapies are very effective at safely removing spider veins, broken capillaries and the symptoms of rosacea without affecting the surrounding skin. The device's electromagnetic light energy can be especially attuned to resonate with red wavelengths. The focused light vaporizes hemoglobin-gorged, crimson veins. But, since the adjacent tissue is a different color than the intended target, it is also a different frequency of good vibrations that are unaffected by the laser.[2]
Dial in to the right frequency for flawless skin. Learn more about our full spectrum of services by reading the Art of Plastic Surgery Blog.
The Benefits of Laser Therapy for Facial Veins
Aesthetic lasers are a non-invasive alternative to spider vein removal.
Let Lasers Illuminate Your Key Features
Prunes willowy spider veins
Reduces redness and flushing of rosacea
Clears acne on the face and back
Improves sun damage
Reduces fine lines, wrinkles, and freckling
Smooths skin
Reduces pores
Improves irregular pigmentation and even skin tone
What Is the Best Treatment for Facial Veins?
Laser therapy is the best for banishing facial veins and rosy rosacea. That's because it quickly and directly targets the offending pigments with minimal side effects.[3] The electromagnetic rays are as decisive as a bolt from Mt. Olympus. But they are as harmless to the rest of your skin as a cool sea spray on a summer's day. With their power, precision and ease, it is no wonder that laser and light-based treatments have become a staple in cosmetic dermatology.
Broken Capillaries
Over time, capillaries beneath the skin become raised and may even burst. Laser treatments effectively get rid of these damaged capillaries without harming the surrounding tissue.
Rosacea
Those who suffer from rosacea understand how embarrassing this chronic facial condition can be. Laser treatments dramatically reduce the overall redness, flushing and dilated capillaries.
Meet Dr. Fedele
Dr. Fedele understands that art and surgery are very much the same. His Cleveland-based practice, the Art of Plastic Surgery, provides a variety of facial and body procedures to elevate your personal aesthetics. At your initial consultation, the doctor or one of his courteous and knowledgeable staff will conduct an intake interview to learn more about your medical history.
You can choose to consult with Dr. Fedele within the private confines of our office. Or, if you prefer, we now offer Virtual Consultations. Either way, our scores of satisfied patients all agree that they made the right decision when they chose the Art of Plastic Surgery. View our videos so you can get a sense of what to expect. Dr. Fedele's many media appearances are an excellent resource, too.
Contact us to get the conversation started. Call (216) 464-1616 to schedule your private consultation.
Procedure
In the skilled hands of Dr. Fedele, laser therapy is a safe and simple procedure.
How Long Do Laser Treatments Take?
Each light treatment takes approximately 15 to 30 minutes to complete.
Is There Any Pain With Laser Treatment?
There is minimal discomfort during the laser treatment. For those who have more sensitive skin, Dr. Fedele can use a topical anesthetic cream to numb the treatment area prior to the procedure.
Dr. Fedele recommends multiple laser treatments to ensure optimum results. The number of treatments needed will vary based on your skin type and your desired outcomes.
Recovery
Laser treatments are non-invasive and require no downtime to recover. Immediately following laser light therapy vein removal, the skin may appear red and flushed. Tiny capillaries may appear more visible. Brown spots may appear darker. However, all of these changes gradually fade over a period of a few days. Most patients can return to work and resume normal activities as soon as the treatment is complete.
Radiant Results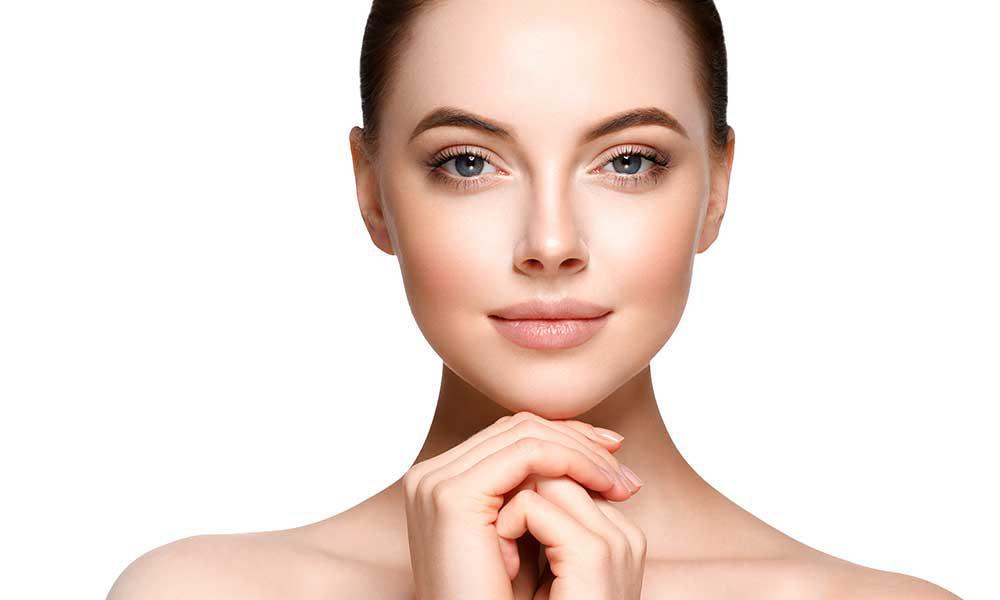 Following your laser treatment, you can expect to see a gradual decrease in overall redness and flushing. Patients often report smoother skin. Many people with rosacea see an improvement in breakouts, allowing them to decrease or discontinue their medications.
These improvements are gradual and will be more visible after each treatment. Some patients may find they benefit from an ongoing series of laser treatments.
How Long After Laser Treatments Do Spider Veins Disappear?
Lasers move at the speed of light, but the results of aesthetic laser treatments take about two to six weeks to fully manifest. When the light-based device addresses your vascular lesions and rosacea spots, it is precisely attuned for swift incineration. Your spidery veins are vaporized. But their long goodbye is done by degrees as they fade from view each day until finally, they disappear. The treated areas are noticeably clearer and, in most cases, the skin continues to improve with each successive treatment.
What Does Laser Treatment for Facial Veins Cost in Cleveland?
Dr. Fredele will qualify you for light-based therapy (or a reasonable alternative) at your initial consultation. Since every course of treatment is customized to the individual, it's only prudent that the doctor quotes your cost after an intake interview, after he's gotten a better sense of the particulars of your case.
Financing options are available to help put the skin of your dreams within your reach. Our Referral Rewards Program offers additional opportunities to save. In the meantime, we invite you to keep up with what's new at the Art of Plastic Surgery. Contact us with questions anytime!
FAQ
What is an aesthetic laser?
An aesthetic laser is a type of light-based therapy that is used throughout the cosmetic industry. Light-based treatments spray a narrow beam of photonic energy resonating at a single frequency. In the dazzling world of optics, varying electromagnetic frequencies are responsible for the entire visible color spectrum and beyond. Modern technology has harnessed this power in a hand-held aesthetic device that has heaps of cosmetic utility. Depending on which frequency the laser is attuned to, the light will be drawn to a very specific color, like the red of spider veins or the deep hues of buried hair follicles. The laser passes harmlessly through surface skin to do its work within the dermis. When the focused beam of light comes into contact with the appropriate pigment, the target is gently and irrevocably vaporized, leaving your skin with a smooth and even finish.       
Do unsightly spider veins return after laser treatment?
Once laser therapy zaps away your facial veins, they stay zapped! What's left of the incinerated vascular lesions are absorbed by the body over the two to six weeks immediately following your treatment. They will not come back. However, men and women who suffer such striking veins are very often prone to them. That is an undeniable and unfortunate fact. So, when we get rid of the veins, the underlying propensity for them to develop is still there! Susceptibility to spider veins is, in large part, genetically determined.  
References
Fodor, L., Ullmann, Y., & Elman, M. (2010). IPL Treatment for Vascular Lesions. Aesthetic Applications of Intense Pulsed Light, 79–107. doi: 10.1007/978-1-84996-456-2_8
Bitter, P. (2020). Broad Band Light and Skin Rejuvenation. Facial Plastic Surgery Clinics of North America, 28(1), 29–36. doi: 10.1016/j.fsc.2019.09.014
Negishi, K., & Matsunaga, K. (2009). Intense Pulsed Light Therapy in Aesthetic Dermatology. Nippon Laser Igakkaishi, 31(1), 53–60. doi: 10.2530/jslsm.31.53