Brazilian Butt Lift
Conveniently located to serve the areas of Beachwood and Cleveland, Ohio
A Brazilian Butt Lift or BBL is a procedure that uses your own body's fat to give the buttocks a lifted, fuller, rounder shape. Using your own fat, called a fat transfer, is preferred over buttock implants to enhance your backside because it is your own body's tissue.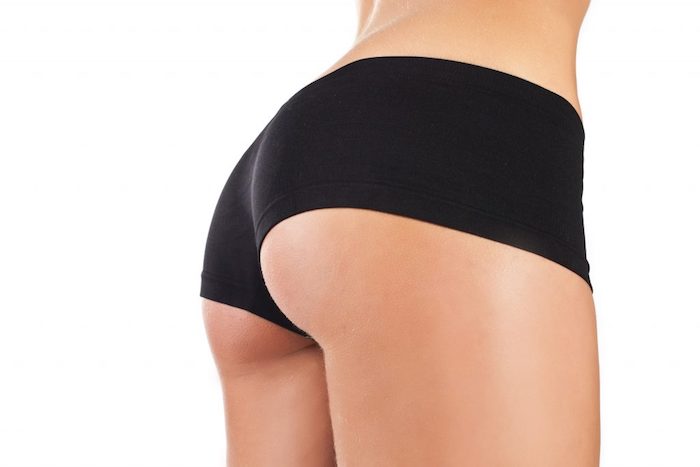 Dr. Fedele removes larger amounts of Fat from other areas of your body especially around the hips, flanks, low back, and abdominal areas to contour them and provide donor fat to add volume to the buttock area. The fat is then injected into the buttocks to provide shape and fullness giving you the curves you want in the right places while making you shapelier around the hips and waist!
A Brazilian Butt Lift is normally performed under sedation or with anesthesia as an outpatient procedure.
There are many soft tissue fillers available to improve facial lines such as Juvederm® or Hyaluronic acid. Your body's own fat can also be used to fill in facial lines around the mouth, augment the cheeks, or enhance the lips. By placing fat in these areas, Dr. Fedele can help smooth away unwanted lines, give your flattened cheekbones a more youthful fullness or enhance your lips resulting in a younger, fresher more appearance.
Before & After Photos
Dr. Fedele uses a special technique by removing fat from one part of your body, processing it to separate it into pure fat, and then injecting it into the areas needing refinement. Using your body's own fat has the advantage of longer lasting results because the majority of the fat injected will have long term survival, giving you a more permanent result. A fat transfer can be used in any area of the face that you would use Juvederm® or other fillers.
A fat transfer is called a Brazilian Butt lift when the fat is transferred to your butt.
The procedure is typically performed under local anesthesia in Dr. Fedele's office, but can be done under sedation with other procedures. The Brazillian Butt Lift procedure takes about one hour and you will be discharged home when stable. In the first three to four days you may have the some bruising and swelling, but by applying ice and keeping your head elevated you can diminish this swelling.
Most people are back in the "public eye" within a few days and back to exercising and full activities in two to four weeks.
All surgical procedures carry risks and Dr. Fedele will spend time with you at your consultation to explain the procedure in detail and any risks involved. This website is designed to give you some basic information about Brazillian Butt Lift and is not a substitute for a comprehensive consultation and exam with Dr. Fedele.
Call the Center for Plastic & Cosmetic Surgery today for a personal consultation and learn more about the "Art of Plastic Surgery" with Dr. Fedele.