Breast Reduction
Conveniently located to serve the areas of Beachwood and Cleveland, Ohio
Dr Fedele is currently not accepting new insurance patient's for this procedure.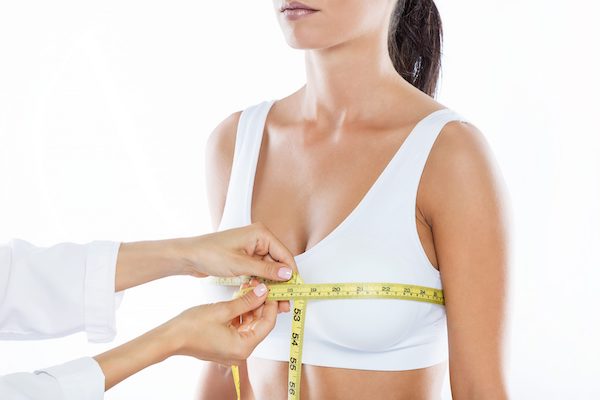 Breast reduction is a transformative procedure that brings balance to the bust line. Looking good is wonderful, but feeling good is a gift. When the body is out of proportion, it can cause disarray, both aesthetically and physically.
A breast reduction decreases the size of the breasts while lifting and shaping them. Many women with excessively large breasts have complaints of back, neck, and shoulder pain. They may also struggle with skin irritation under the breast fold. Dr. Gregory Fedele can address these concerns and bring harmony back to the upper body.
Under Dr. Fedele's esteemed leadership, The Art of Plastic Surgery is a beacon of restoration and rejuvenation. Conveniently located in Cleveland, our offices welcome patients from all over Northern Ohio. Contact Dr. Fedele at your earliest convenience to explore the benefits of breast reduction surgery. We also offer virtual consultations to serve your needs and lifestyle. No matter where you log on, Dr. Fedele wants to connect with you.
About Breast Reduction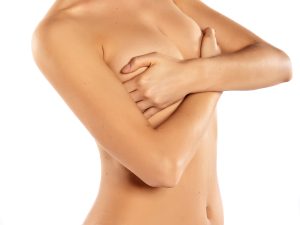 Also called reduction mammaplasty, a breast reduction surgery promotes optimal dimensions and sensation. If a woman's chest size prevents her from comfortably performing certain activities, then she should consider the benefits of a visit to our Cleveland clinic.
Breast reduction procedures remove excess breast tissue, skin and fat to reshape and lift your breasts. This can reduce the strain on your back and neck and may relieve the discomfort.
Dr. Fedele performs the reduction mammaplasty procedure to greatly benefit women of all ages. Breast reduction surgery relieves discomfort and gives the patient a bust line that is in better proportion to the rest of her body.
Before and After Photos
Benefits
The human body is both a work of art and a powerful machine. It performs vital functions every minute of every day to keep us thriving and surviving. But the body is also an expression of our style and stature. When one element of the human form overshadows its surroundings, it creates discord both cosmetically and functionally.
Breast reduction surgery may alleviate concerns in both the physical and psychological realms. When your image reflects your attitude, you can attain a heightened sense of realization. Dr. Fedele recognizes the artistry of the human form, and he celebrates the contours of a woman's body with every procedure he performs.
Benefits of Breast Reduction
Clothes fit more comfortably and flatteringly
Physical activities are less strenuous
Back and nerve pain may be eased
Women achieve their ideal silhouette
To experience the benefits of reduction mammaplasty for yourself, contact The Art of Plastic Surgery soon.
Eligible Candidates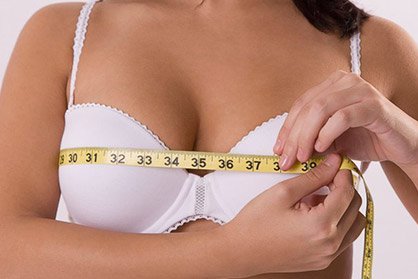 If you are dissatisfied with the look or feel of your breasts due to their enlarged nature, then you may be an ideal candidate for breast reduction surgery. The procedure is not intended as a weight loss solution. Eligible patients should be within 30 pounds of their goal weight. Please inform Dr. Fedele about your struggles with weight fluctuations so that he can strategize the best approach to your enhancement needs.
Breast reduction surgery is not just for women. Men who have enlarged breasts may have a condition known as gynecomastia. Dr. Fedle can address oversized male breasts through gynecomastia surgery.
To learn more about body contouring and how it can transform your outlook, call (216) 464-1616.
Private Consultation in Cleveland, Ohio
Intimate issues are often difficult to discuss. That's the very meaning of intimacy. Dr. Fedele understands the delicate nature of breast enhancement procedures, and he will be your trusted advocate throughout the process. In addition to being a world-class surgeon and artist, Dr. Fedele is also an accomplished listener. Feel free to tell him about your medical history and future goals. Together, you can achieve amazing feats!
In a continued effort to communicate his expertise and dedication to his Cleveland community, Dr. Fedele updates his blog. Feel free to peruse his posts and bring any questions that may arise with you to the consultation.
Schedule a personal consultation and learn more about the "Art of Plastic Surgery" with Dr. Fedele.
Preparation
During your comprehensive consultation, Dr. Fedele and his associates will provide you with detailed instructions to prepare you for reduction mammaplasty. Please follow these directions, as they will be tailored to your specific needs.
In general, it is advisable to quit smoking before any invasive procedure. You may also be asked to stop taking certain blood-thinners in the weeks leading up to a breast reduction procedure. Dr. Fedele wants your circulation to be at peak performance to ensure a successful operation and ensuing recovery.
Breast Reduction Procedure
The breast reduction procedure is similar to a breast lift in many ways. The incisions are made around the areola and continue down to the breast fold. Dr. Fedele is able to conceal his incisions expertly along the fold and at the border of the areola. These incisions are permanent but fade with time, minimizing visible scarring.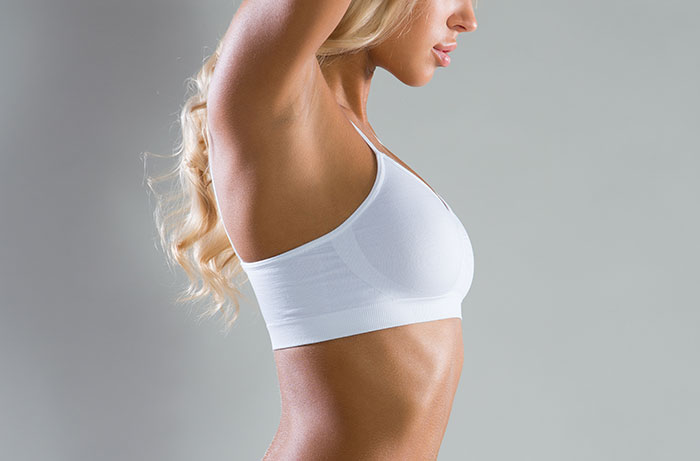 Dr. Fedele uses a breast reduction surgical technique called an "inferior pedicle," which helps to preserve glandular tissue and its connection to the nipple.[1] After receiving a breast reduction from Dr. Fedele, a woman can retain sensitivity as well as the ability to breastfeed.
Breast reduction surgery is typically performed under general anesthesia as an outpatient procedure at an ambulatory surgery center. The process takes about three hours and you will spend about one to two hours in the recovery room.
Healthy Recovery
When you are ready to resume your restful recovery at home, your caregiver can give you a ride. You are not allowed to operate a motor vehicle after receiving sedation of any kind. Focus on your recuperation instead.
If you have any questions about the recovery process, please do not hesitate to call (216) 464-1616.
You may experience some discomfort in the first three to four days after breast reduction surgery. Dr. Fedele will prescribe pain medication to control this discomfort. Most women are back to work within seven days and back to exercising and full activities in three to four weeks.
Amazing Results
Reduction mammaplasty brings the bust into alignment with the rest of the body. An extensive survey of women who underwent breast reduction surgery showed improvement across several criteria. Back pain was decreased and quality of life increased. In fact, 96% of the women who participated in the survey indicated that they were "very satisfied" with their surgery.[2]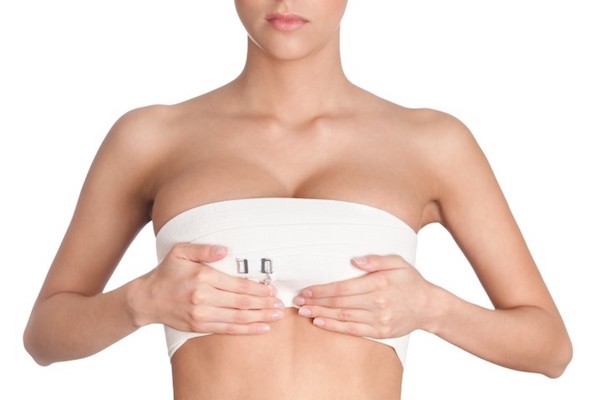 While 96% sounds like a great start, Dr. Fedele won't be happy until you are 100% satisfied. To get a glimpse of your ideal self, please visit our reviews page. Dr. Fedele is humbled by his patients' kind words. They inspire him to continue providing 5-star service to the greater Cleveland area. To join the ranks of Dr. Fedele's happy, healthy clientele, schedule your breast reduction consultation today.
Complementary Procedures
Breast reduction surgery is an excellent way to contour away unwanted bulk from the bust line. If stubborn fat accumulates on other areas of the body, consider the benefits of a liposuction procedure from Dr. Fedele. The process begins by bathing excess fat cells with a numbing tumescent liquid. Once the unwanted fat is sufficiently loosened, Dr. Fedele gently removes it through a thin vacuum tube called a cannula. The cannula allows Dr. Fedele to contour the thighs, buttocks, midsection, and other "problem areas" like the artist he truly is.
If you struggle with lax, sagging skin in the abdominal region, a tummy tuck may be just what the doctor ordered. Dr. Fedele can remove excess tissue and redrape skin to accentuate your sleek, slim physique in all of its glory.
Cost of Breast Reduction in Cleveland 
You deserve the best care at the right price. Dr. Fedele is proud to offer several financing options to bring your cosmetic goals within reach. But a breast reduction is often more than just aesthetic; it can also improve functionality. Many insurance companies may help pay for the breast reduction procedure if it is deemed medically necessary. Please call (216) 464-1616 to discuss your budgetary concerns and schedule a breast reduction consultation with Dr. Fedele.
FAQ
What are the risks associated with a breast reduction surgery?
All surgical procedures carry risks. Dr. Fedele will spend time with you at your consultation to explain the procedure in detail and discuss any risks involved. This website is designed to give you some basic information about breast reduction, but it is not a substitute for a comprehensive consultation and exam with Dr. Gregory Fedele.
References
Hammond, D. C. (2005). Short scar periareolar inferior pedicle reduction (SPAIR) mammaplasty. In Vertical Scar Mammaplasty (pp. 49-57). Springer, Berlin, Heidelberg. https://doi.org/10.1007/3-540-27218-6_6
Chao, J. D., Memmel, H. C., Redding, J. F., Egan, L., Odom, L. C., & Casas, L. A. (2002). Reduction mammaplasty is a functional operation, improving quality of life in symptomatic women: a prospective, single center breast reduction outcome study. Plastic and Reconstructive Surgery. 110 (7) 1644-1652. DOI: 10.1097/01.PRS.0000033029.01084.57