Labiaplasty
Conveniently located to serve the areas of Beachwood and Cleveland, Ohio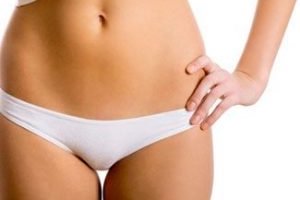 Many women are looking to enhance their femininity. You may be among them when it comes to your most intimate areas. Creating an image that is in line with your goals is a great accomplishment. Not only would you feel more comfortable, but you will also experience a boost in your confidence.
Cleveland native and Board-Certified Plastic Surgeon, Dr. Gregory Fedele, MD is here to assist you in meeting your labiaplasty goals. He is ready to understand how your intimate concerns can impact your day-to-day life and provide a course of treatment to remedy any self-consciousness or discomfort you may experience.
About
Labiaplasty is a surgical procedure that is meant to reduce the excess tissue of the labia minora and/or labia majora. The surgery addresses a woman's discomfort, issues with intimacy, and embarrassment caused by their labia. Wearing bathing suits and certain bottoms can expose the labia, furthering a woman's overall physical and emotional discomfort. Opting to remove the excess skin of the labia can enhance agency over one's body, reduce pain and irritation, and eradicate self-consciousness.
Benefits
Many women report feeling a renewed sense of freedom and femininity after labiaplasty. Through ridding themselves of a distressing aspect of their bodies, women can experience a number of priceless benefits.
Benefits of Labiaplasty
Increased physical comfort
Enhanced self-esteem and confidence
Reduced irritation and/or pain
Improved intimacy
Long-term solution
If you are ready to reap the benefits of Labiaplasty, contact Dr. Fedele's Cleveland office today to schedule a private consultation!
Candidates for Labiaplasty in Cleveland
Ideal candidates for Labiaplasty are non-smoking, healthy, adult women who are dissatisfied with the look and/or function of their labia. Patients are looking to reduce the size and improve the shape of the labia to be more attractive and functional. Women looking to undergo Labiaplasty are wanting to realize their best selves and are realistic about the procedure.
If you are a candidate for Labiaplasty in Cleveland, contact Dr. Fedele's office today to schedule a private Labiaplasty consultation.
Consultation
During a private, one-on-one consultation, you will have the opportunity to discuss your concerns and goals with Dr. Fedele. You will be able to ask all of your most pressing questions about Labiaplasty during this appointment. You will be asked about your medical and health histories and the Doctor will conduct a physical examination to determine your candidacy for Labiaplasty. Dr. Fedele will discuss the ins and outs of the Labiaplasty procedure and how he can tailor it to meet your needs. He will create an individualized treatment plan that will address your needs and provide you with the best results. From there, you will receive a cost for your Labiaplasty.
Ready to learn more about Labiaplasty? Reach out to Dr. Fedele's office to book your consultation today!
Preparing for Labiaplasty
Dr. Fedele will discuss all instructions during your pre-operative appointment. Some general guidelines to follow leading up to your Labiaplasty include quitting smoking and reducing alcohol intake. Drinking alcohol and smoking prior to and after surgery can cause complications during the procedure and the recovery period. You may need to reduce or cease any blood-thinning medications, including aspirin. You may also be directed to not eat or drink for the 8 to 12 hours before your appointment. Dr. Fedele may ask you to remove any hair from the area to ensure maximum visualization of the labia. Lastly, you will need to have a trusted friend or family member drive you home after surgery and possibly remain with you for at least 24 hours, post-op.
If you have questions about Labiaplasty, call 216.464.1616 or fill out our short contact form to schedule your consultation today.
It is imperative that you follow all of the pre-op directives provided by Dr. Fedele. He aims to make you comfortable, ensure your safety, and assist you in having a successful procedure. These instructions, along with any additional that may be provided are for your benefit and for an ideal outcome.
Labiaplasty Procedure
On the day of your Labiaplasty, Dr. Fedele will meet with you to confirm the details of your surgery by reviewing the treatment plan. Afterward, you will receive either a local or general anesthetic to make sure you remain comfortable throughout the procedure. Dr. Fedele will then follow your customized treatment plan to provide you with optimal results! He will precisely remove the excess labial tissue and suture the site closed.
Labiaplasty is a very individualized procedure.
In order to meet your goals and work with your anatomy, Dr. Fedele will use either a specific technique or a combination of techniques to meet your personal needs.
Wedge Technique
The Wedge method keeps the natural outer edges of the labia unaffected. A pie-shaped piece of labial tissue is removed and the remaining skin is sutured. This method provides a more natural appearance of the labia.
Trim Technique
The Trim method removes the excess tissue for the labia in a straightforward manner. The edges of the labia are trimmed away and the labia are brought to a better proportion.
Complementary Procedures
Labiaplasty may be one component of your vaginal rejuvenation options. Dr. Fedele can discuss his offerings with you during your personal consultation.
Clitoral Hood Reduction
Dr. Fedele's goal is to make you look and feel your best. Your goal is to make your intimate areas more attractive. Dr. Fedele can restore balance to the look of the vulva through adding Clitoral Hood Reduction to your Labiaplasty. If there is excess skin hanging over the clitoris, Dr. Fedele will remove some of the tissue to further the aesthetic and functions of your vulva.
Recovering from Labiaplasty
Following your Labiaplasty surgery, you will experience some discomfort as your labia will be swollen and sore. This should begin to resolve within the next week. An ice pack may be gently placed on the labia to reduce any discomfort. You may engage in intercourse and wearing tampons after 4 weeks, post-op. At about 6 weeks after surgery, most swelling and discomfort should subside with any residual swelling ceasing at around 6 months post-op.
Labiaplasty Results
Results from Labiaplasty are long-lasting! Removing the excess tissue and shortening the labia can help reduce, and even eliminate physical pain, discomfort, and embarrassment. A more symmetrical and youthful-looking vulva can give you the confidence to engage in intimate moments and wear clothes you may have been avoiding.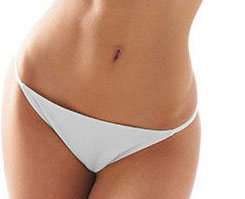 Many women are pleased with their labiaplasty results. Our patients rave about the care and service Dr. Fedele and his helpful staff provide. Feel free to read what patients have to say about Dr. Fedele's practice and what you can expect when you walk through our doors.
To become a satisfied patient of Dr. Fedele's, contact his office today to schedule your private consultation.
Labiaplasty Cost
Dr. Fedele is here to make your Labiaplasty dreams a reality. The cost of Labiaplasty in Cleveland is dependent on many variables. Because Labiaplasty is a very customized procedure, the cost will vary between patients. Dr. Fedele has partnered with CareCredit to offer financing for your procedure to keep it within reach. If you have questions about your Labiaplasty financing or payment options, call 216.464.1616 to learn more.
FAQ
Do I need to shave before my Labiaplasty procedure?
It is recommended that you remove any hair from the area the day of or the day before surgery. This is to ensure hair does not irritate the sutures and to aid Dr. Fedele in visualizing the labia. 
How long does Labiaplasty surgery take?
Labiaplasty is an outpatient procedure, meaning you will be able to go home the same day as your surgery. Labiaplasty takes about 45 minutes to an hour to complete. 
Will I lose sensation after labiaplasty?
Neither a labiaplasty nor clitoral hood reduction affects the sensation a woman is able to feel. A clitoral hood reduction does not directly affect the clitoris, thus, sexual pleasure should not be affected. A clitoral hood reduction removes excess tissue from the clitoris, making the clitoris more accessible for direct stimulation. 
When can I resume normal activity after Labiaplasty?
Normal activity can be continued as tolerated. Any discomfort may be addressed by gently placing an ice pack on the vulva or by taking pain medication as recommended by Dr. Fedele. You may wear tampons and return to sexual activity after 4 weeks post-operatively. 
References
Harrington, J. (2018). What's the difference between a trim labiaplasty and a wedge labiaplasty? [Blog]. Retrieved from https://www.plasticsurgery.org/news/blog/whats-the-difference-a-trim-labiaplasty-and-a-wedge-labiaplasty
American Society of Plastic Surgeons. (2020). Vaginal Rejuvenation Surgical Options. Retrieved from https://www.plasticsurgery.org/cosmetic-procedures/vaginal-rejuvenation/labiaplasty
Furnas, H. J. (2017). Trim Labiaplasty. Plastic and Reconstructive Surgery Global Open, 5(5), e1349. Retrieved from https://www.ncbi.nlm.nih.gov/pmc/articles/PMC5459652/