Liposuction for the Chest
Conveniently located to serve the areas of Beachwood and Cleveland, Ohio
What Is Liposuction for the Chest?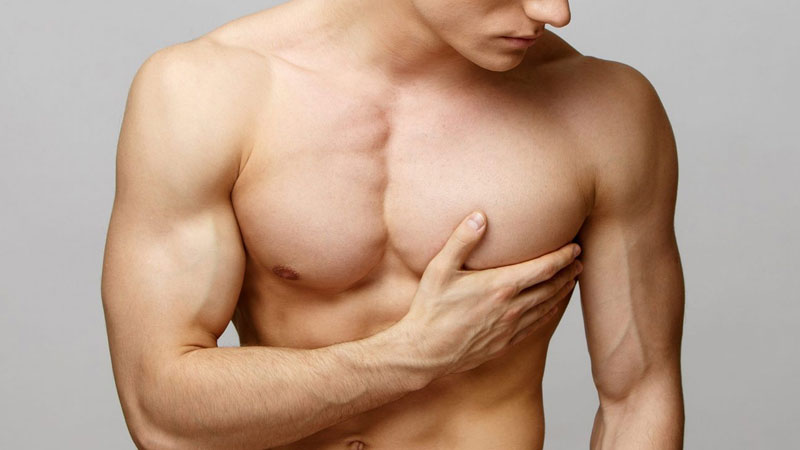 Liposuction for the chest is a surgical body contouring procedure. A hollowed-out needle (called a cannula) connected to a vacuum-like device is inserted into a patient's chest fat and suctions it out.
This procedure is ideal for patients, both men, and women, who have enlarged breast tissue and wish to reduce its appearance. Multiple studies have concluded that liposuction for the chest is a safe procedure that delivers reproducible natural-looking results with high patient satisfaction rates, low risk of complications, and a relatively short and tolerable recovery process.[1]
Patients are in good hands when they choose Dr. Gregory Fedele because he believes that the human form is not just a collection of parts; but a cohesive, collective work of art. He and his staff will take the time to answer all your questions and concerns to ensure you are comfortable and have a complete understanding of the procedure you choose.
Improvement is just a click away! To benefit from Dr. Fedele's top-tier dedication and expertise, please contact our offices online, or call us at (216) 464-1616. One of Dr. Fedele's friendly staff members will guide you along the process. We are conveniently located to serve the areas of Beachwood and Cleveland, Ohio.
Be sure to stay up-to-date on any specials or events by following Dr. Fedele on social media. Connect with him on Twitter, Instagram, Facebook, and Youtube.
We look forward to meeting you.
About Liposuction for the Chest
Many men (∼36–40%) have some form of breast enlargement or swelling, called gynecomastia. The condition may make these men self-conscious about the feminine appearance of their chests in public.[2] For women, liposuction for the chest has been recognized as a valuable adjunct to breast reduction surgery for fine contouring of adjacent areas to achieve aesthetic balance and preservation of nipple sensation.[3]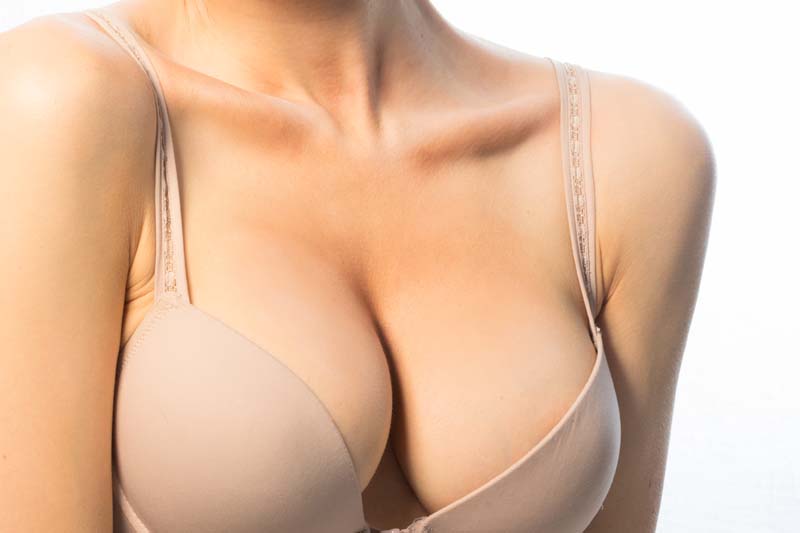 Liposuction for the chest is typically performed under anesthesia as an outpatient procedure. Dr. Fedele uses the tumescent technique, where a saline solution containing lidocaine is injected into the target areas to reduce pain and firm the fat, making it easier to remove.
Additionally, the solution contains epinephrine that constricts the blood vessels in order to reduce blood loss and bruising.
Dr. Fedele then inserts the cannula to suction out the fat and liquid. The cannulas used in modern liposuction are much smaller, so the incisions needed to access the areas of fat are minute and may not even require stitches.
Benefits of Liposuction for the Chest
Immediate results
Reduces stubborn fat
Better defined body
Minimally invasive
Minimal scarring
Fast and effective
Little downtime
Improved appearance
Increased self-confidence
Candidates for Liposuction for the Chest
The ideal candidates for liposuction for the chest are healthy, non-smoking individuals who seek to improve their overall body confidence and appearance. It is an excellent choice for both men and women struggling to get rid of the persistently fatty areas in their chest that won't go away through diet and exercise alone.
Patients can maintain results with a healthy lifestyle following their procedure. Those who are pregnant, are breastfeeding, or have a severe illness should not seek out liposuction for their chest. Patients should note that liposuction is not an adequate substitute for weight loss. It is merely for body sculpting and contouring.
Personal Consultation
During your meeting with Dr. Fedele, he will examine your chest area and ask questions about your health, medications, past procedures, and expected outcomes with lipo surgery. This information will help him determine if liposuction is a safe and ideal treatment for you. During this meeting, Dr. Fedele invites you to ask lots of questions and voice any concerns you may have regarding your procedure. He will address them and educate you on the many details involved with liposuction. Some patients find it helpful to write down questions and bring them to the consultation.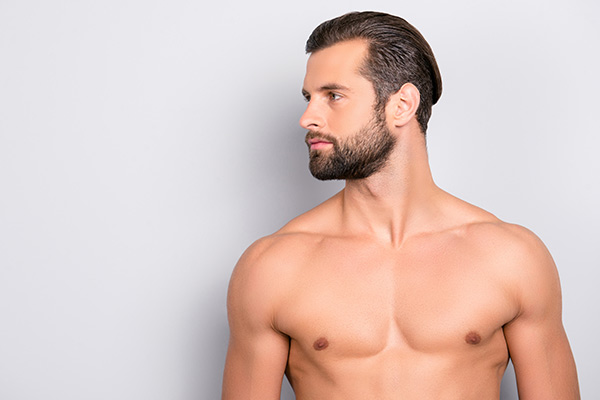 If you happen to forget a question or have a new one, please give our office a call at (216) 464-1616 so that we can assist you.
In an effort to provide world-class communication with our Cleveland friends and neighbors, we regularly update our blog. Peruse our posts, and feel free to bring any questions that may arise to your consultation. Your satisfaction is our top priority.
Preparation
After determining your viability for chest liposuction, Dr. Fedele will thoroughly examine your chest and will take photos before and after your procedure. You will be asked to abstain from smoking, avoid certain medications, eating or drinking after midnight the day before, and wear loose-fitting clothes the day of.
Procedure
Dr. Fedele will inject a solution containing a local anesthetic and drug called epinephrine into the targeted fatty areas. This solution fills the fatty layers and causes them to become swollen and firmer, allowing Dr. Fedele to have better control of the area. This solution also causes the blood vessels to shrink for a temporary amount of time to reduce blood loss, bruising, swelling, and pain during and after the procedure.
Once the solution is injected, Dr. Fedele will make a small incision in the skin and insert the cannula into the fatty layers. Going back and forth, the fat is suctioned through the tube and into a sterile collection system. Afterward, a compression garment is put on to help aid the recovery process.
Recovery
The numbing effect of the solution injected at the start of the procedure lasts for about 24 hours following surgery. This dramatically reduces the amount of postoperative pain. Once the solution wears off, most patients will experience some form of discomfort that they can typically manage with over-the-counter medications like Tylenol.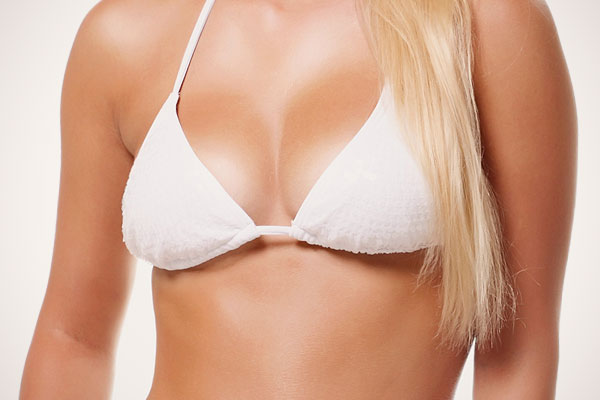 Dr. Fedele recommends walking immediately after your procedure to enhance healing. You may start exercising again three to seven days after your procedure. If your job is not particularly strenuous, you can probably return to work within a couple of days.
You should see improvement within a week or two, but it can take three to six months to see the full benefit.
Corresponding & Complementary Procedures
Botox
Botox is a timeless injectable neuromodulator that blocks the release of the chemical that tenses our muscles, creating a tighter, smoothed-out visage free from fine lines and wrinkles.
Brow Lift
When the area above the eyes sags and puckers, consider the boost of a brow lift from Dr. Fedele. By smoothing the skin along the forehead, Dr. Fedele ushers you into a veritable time machine. Say hello to the younger you!
Skin Care Clinic
Skincare clinic is our specially dedicated program that gives your skin a healthy radiance. Our medical Esthetician will evaluate your particular skin type and needs and custom design a program of skin treatments and home use of professional facial products that will help to repair and strengthen your skin between professional treatments.
Arm Lift (Brachioplasty)
An arm lift is a surgical solution that removes any excess skin and fat that may be present after significant weight loss or aging.
Excess skin and fat can weigh down the upper arms. An arm lift will effectively treat them.
If you enjoyed learning all about liposuction for the chest, then we recommend you check out Dr. Fedele's Blog.
You will find all sorts of great content like informative articles on procedures, lifestyle advice, opinion pieces, and much more. We hope to demystify the world of aesthetic surgery for all our patients. Don't forget to follow Dr. Fedele on Twitter, Instagram, Facebook, and Youtube.
FAQ
What is liposuction?
Liposuction is a classic fat reduction and body contouring surgical procedure that utilizes a hollowed-out needle, called a cannula, attached to a vacuum-like device. The needle is inserted into the patient's problematic and stubborn areas of fat and proceeds to suction it all out. 
What is liposuction for the chest?
Liposuction for the chest is a surgical body contouring procedure whereby a hollowed-out needle (called a cannula) connected to a siphoning device is inserted into a patient's chest fat and suctioned out. This procedure is ideal for patients who wish to reduce the appearance of enlarged breast tissue. 
How long does it take to recover from liposuction?
The average patient is able to return to work after two to three days, and the majority of bruising and swelling should have gone down after ten days. Everyone has a different body and will experience their own recovery timeline.
What is gynecomastia?
Gynecomastia is what's known as male breast enlargement. It is often caused by a hormone imbalance in men and is a cause of great distress if left untreated. It can be treated either via surgery or liposuction.
References
Ahmad N Saad, MD, FACS, Juan Pablo Arbelaez, MD, Javier De Benito, MD, High Definition Liposculpture in Male Patients Using Reciprocating Power-Assisted Liposuction Technology: Techniques and Results in a Prospective Study, Aesthetic Surgery Journal, Volume 40, Issue 3, March 2020, Pages 299–307, https://doi.org/10.1093/asj/sjz218
Schafer, J. B., & Shane, R. (2005). Male Breast Liposuction Today: Hypertumescent Power Liposculpting—A 700-Case Retrospective Study. The American Journal of Cosmetic Surgery, 22(4), 260–266. https://doi.org/10.1177/074880680502200406
Price, Mark F. MD; Massey, Brandon BS; Rumbolo, Peter M. MD; Paletta, Christian E. MD Liposuction as an Adjunct Procedure in Reduction Mammaplasty, Annals of Plastic Surgery: August 2001 – Volume 47 – Issue 2 – p 115-118, https://journals.lww.com/annalsplasticsurgery/Abstract/2001/08000/Liposuction_as_an_Adjunct_Procedure_in_Reduction.2.aspx