Liposuction
Conveniently located to serve the areas of Beachwood and Cleveland, Ohio
Get Your Dream Body In Beachwood, OH With Liposuction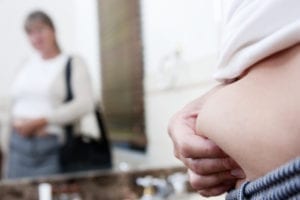 No matter if you're a couch potato or an athlete, almost everyone has pockets of fat that do not go away. It seems like no matter how much exercise or dietary restraint you throw at them, the fat stays. You know where these pockets are the most stubborn — the abdomen, thighs, buttocks, even under the chin.
As the most common cosmetic surgery procedure performed in the U.S., Liposuction can help give you the shape you desire. Proper diet and exercise are vital to looking and feeling better about your appearance, but liposuction can improve your contour in those "hard to lose" areas.
Cosmetic Surgeon Gregory Fedele performs Liposuction to remove excess fatty tissue, resulting in a smoother more contoured appearance. He uses the "tumescent" technique which involves injecting fluid into the area to be treated containing a "numbing" medication and epinephrine for less blood loss. This will provide you with more comfort and speed your recovery time with less bruising. Dr. Fedele also uses ultrasonic liposuction for difficult areas like the back or revision liposuction. If you are interested in liposuction, contact our Cleveland, OH office.
What Is Liposuction?
Liposuction is a procedure where unwanted fat is suctioned out permanently, leaving you with a slimmer contour.
Modern liposuction has come a long way from its first introduction in the U.S. in the 1980s. At that time, liposuction was a pretty violent procedure that caused extensive bruising, tissue trauma, and blood loss. Patients needed to be under general anesthesia because the doctor had to move the cannula back and forth quite aggressively to break loose the fat.
Before & After Photos
The procedure is typically performed under sedation or " twilight" anesthesia as an outpatient procedure. He uses the tumescent technique, where a saline solution containing lidocaine is first injected into the target areas to minimize the pain and firm the fat, making it easier to remove.
The solution also contains epinephrine to constrict the blood vessels, limiting blood loss and bruising. Dr. Fedele then inserts a cannula to suction out the fat and liquid. The cannulas used in modern liposuction are much smaller, so the corresponding incisions needed to access the fat pockets are tiny, usually not even requiring stitches.
For more challenging areas such as the back, Dr. Fedele adds ultrasound energy to the liposuction procedure. This ultrasound energy breaks up and partially liquefies the fat, making it even easier to remove.
Who Is A Good Candidate?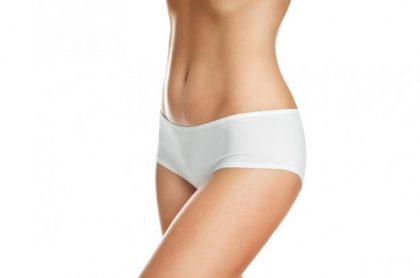 First things first — Liposuction is NOT a weight loss procedure. In fact, if your doctor removes too much fat, it can be dangerous. Liposuction is meant to remove isolated pockets of fat that don't respond to changes in diet and exercise. Virtually everyone has such pockets somewhere on their body.
Here are the characteristics Dr. Fedele looks at for liposuction. The patient has firm skin with good elasticity (this is important for the skin to adhere to the new slimmer contour following the fat removal). The patient is within 15% of their ideal body weight, and that weight has been consistent for a length of time.
Where Can Liposuction Be Used?
A better question would be where can't liposuction be used? Dr. Fedele uses liposuction to remove fat in the abdomen, hips, buttocks, thighs, inner knees, chest, cheeks, chin, calves, and ankles.
What Is Involved In Recovery?
Following your procedure, the areas treated will be wrapped to reduce swelling, bruising, and pain. Compression garments are an important part of liposuction recovery. They will need to be worn on treated areas for one month following your liposuction. Not only do compression garments reduce swelling, but they also help the skin and tissue adapt to their new contours. There will be some bruising and swelling that will take up to 10 days to heal. Most patients can return to work in two or three days unless they have had multiple areas treated. In those cases, you may need a week off work. In most cases, scars are so small as to be virtually invisible.
Results And The Future
Liposuction results are permanent. The removed fat is not coming back. But there's a caveat here — you can build new fat cells if you fail to adopt a healthy lifestyle and diet. Still, as long as you take care of yourself, you'll be thrilled with your new contours for decades to come.
All surgical procedures carry risks, and Dr. Fedele will spend time with you at your consultation to explain the process in detail and any risks involved. This website is designed to give you some basic information about Liposuction and is not a substitute for a comprehensive consultation and exam with Dr. Fedele.
Call Dr. Fedele today to see if you are a good candidate for liposuction. Call our office in Cleveland, OH at (216) 464-1616 to schedule your free consultation. You can also read more about liposuction and our other offered services on our cosmetic surgery blog!