Liposuction
Conveniently located to serve the areas of Beachwood and Cleveland, Ohio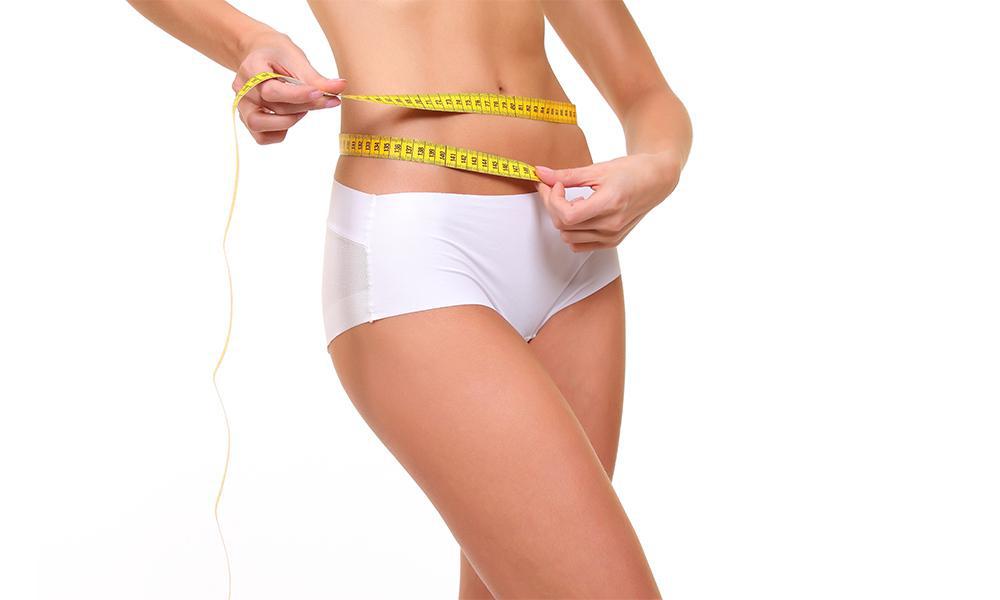 No matter if you're a couch potato or an athlete, almost everyone has pockets of fat that do not go away.
It seems like no matter how much exercise or dietary restraint you throw at them, the fat stays. You know where these pockets are the most stubborn — the abdomen, thighs, buttocks, even under the chin.
As the most common cosmetic surgery procedure performed in the U.S., Liposuction can help give you the shape you desire. Proper diet and exercise are vital to looking and feeling better about your appearance, but liposuction can improve your contour in those "hard to lose" areas.
Cosmetic Surgeon Gregory Fedele performs Liposuction to remove excess fatty tissue, resulting in a smoother more contoured appearance. He uses the "tumescent" technique which involves injecting fluid into the area to be treated containing a "numbing" medication and epinephrine for less blood loss. This will provide you with more comfort and speed your recovery time with less bruising. If you are interested in liposuction, contact our Cleveland, OH office.
About
Liposuction is a procedure where unwanted fat is suctioned out permanently, leaving you with a slimmer contour.
Modern liposuction has come a long way from its first introduction in the U.S. in the 1980s. At that time, liposuction was a pretty violent procedure that caused extensive bruising, tissue trauma, and blood loss. Patients needed to be under general anesthesia because the doctor had to move the cannula back and forth quite aggressively to break loose the fat.
The procedure is typically performed under sedation or " twilight" anesthesia as an outpatient procedure. Dr. Fedele uses the tumescent technique, where a saline solution containing lidocaine is first injected into the target areas to minimize the pain and firm the fat, making it easier to remove.
The solution also contains epinephrine to constrict the blood vessels, limiting blood loss and bruising. Dr. Fedele then inserts a cannula to suction out the fat and liquid. The cannulas used in modern liposuction are much smaller, so the corresponding incisions needed to access the fat pockets are tiny, usually not even requiring stitches.
Before and After Photos
Who Is A Good Candidate?
First things first — Liposuction is NOT a weight loss procedure. In fact, if your doctor removes too much fat, it can be dangerous. Liposuction is meant to remove isolated pockets of fat that don't respond to changes in diet and exercise. Virtually everyone has such pockets somewhere on their body.
Here are the two major characteristics Dr. Fedele looks at for liposuction:
The patient has firm skin with good elasticity (this is important for the skin to adhere to the new slimmer contour following the fat removal).
The patient is within 15% of their ideal body weight, and that weight has been consistent for a length of time.
Treatment Areas
A better question would be where can't liposuction be used? Dr. Fedele uses liposuction to remove fat in the abdomen, hips, buttocks, thighs, inner knees, chest, cheeks, chin, calves, and ankles.
Benefits
The primary advantage our patients enjoy about liposuction is the effective nature of the treatment. Liposuction allows you to see the results you want after one treatment! It is rare for a patient to need another appointment to sculpt the already sculpted treatment area.
Liposuction is also a great body contouring treatment to add on to other surgeries like tummy tuck or arm lift. Dr. Fedele's mastery of liposuction will allow him to artfully sculpt your body with lipo and allow you to achieve your best contour.

Personal Consultation
During your meeting with Dr. Fedele, he will examine your treatment area and ask questions about your health, medications, past procedures and expected outcome with lipo surgery. This information will help him determine if liposuction is a safe and ideal treatment for your end goal. In this meeting, Dr. Fedele invites you to ask lots of questions and voice any concerns you may have. He will address them and aim to educate you on the many details involved with liposuction. Some patients find it useful to write down questions and bring them to the consultation.
If you forget a question or have a new one, please give our office a call so we can assist you.
Preparation
Dr. Fedele will inform you how to prepare for your upcoming surgery in your meeting with him. Detailed instructions will be provided that include preparation steps like:
Arrange for rides to and from the appointment
Take about a week off from work
Fill and obtain prescriptions
Inform family of your surgery and recruit some help for the first few days of recovery
Prepare a few meals in advance
Set aside a comfortable area in your home where you can rest during your recovery
Fast twelve hours before your surgery
The morning of, dress in comfy clothes
Dr. Fedele will go into greater detail about the necessary steps to provide you with a healthy surgery.
Procedure
Liposuction with Dr. Fedele is an outpatient procedure done under "twilight" anesthesia.
Your predetermined treatment area will be cleaned and marked for surgery. The marks created will act as a guide for Dr. Fedele to follow during the procedure. Once you are resting, tumescent fluid will be injected into the treatment area. The loosened fat cells will then be removed with a cannula. The whole procedure will take anywhere between one to three hours. Surgery length depends on the number of areas being treated and their size. Dr. Fedele will provide you with an estimated procedure time during your consultation.
Recovery
Following your procedure, the areas treated will be wrapped to reduce swelling, bruising, and pain. Compression garments are an important part of liposuction recovery. They will need to be worn on treated areas for one month following your liposuction. Not only do compression garments reduce swelling, but they also help the skin and tissue adapt to their new contours. There will be some bruising and swelling that will take up to 10 days to heal. Most patients can return to work in two or three days unless they have had multiple areas treated. In those cases, you may need a week off work. In most cases, scars are so small as to be virtually invisible.
Results And The Future
Liposuction results are permanent. The removed fat is not coming back. But there's a caveat here — you can add volume to remaining fat cells if you fail to adopt a healthy lifestyle and diet. Still, as long as you take care of yourself, you'll be thrilled with your new contours for decades to come.
All surgical procedures carry risks, and Dr. Fedele will spend time with you at your consultation to explain the process in detail and any risks involved.
This website is designed to give you some basic information about Liposuction and is not a substitute for a comprehensive consultation and exam with Dr. Fedele.
Call Dr. Fedele today to see if you are a good candidate for liposuction. Call our office in Cleveland, OH at (216) 464-1616 to schedule your free consultation. You can also read more about liposuction and our other offered services on our cosmetic surgery blog!
FAQs
How dangerous is liposuction?
Liposuction is not a dangerous procedure when performed by a board-certified surgeon like Dr. Fedele. He has years of experience performing cosmetic procedures and has studied the human anatomy in depth to understand the best approach to slim frustrating pockets of fat. Dr. Fedele will attend a private meeting with you to ensure you are an ideal candidate for liposuction. This meeting provides both you and the doctor an opportunity to learn about each other and the effects of lipo.
What is liposuction surgery?
Liposuction surgery is a cosmetic procedure aimed at contouring the body. This treatment is very popular because it is so effective at removing stubborn pockets of fat safely. Men and women of all lifestyles and body types use liposuction to achieve their body goals. It is important to note that liposuction is not a weight loss solution but rather a way to get rid of fat that is resistant to diet and exercise. Dr. Fedele removes fat with a thin tube called a cannula. His methods have been perfected to provide a safe procedure and a comfortable recovery for his patients.
How long does it take to recover from liposuction?
The average patient is able to return to work after two to three days and the majority of bruising and swelling should have gone down after ten days. Everyone has a different body and will experience their own recovery timeline.