Neck Lift
Conveniently located to serve the areas of Beachwood and Cleveland, Ohio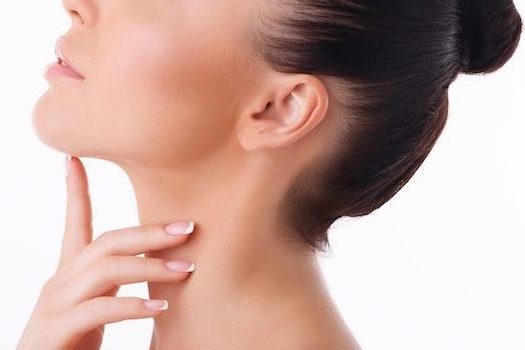 A neck lift is a surgical procedure in which loose skin is tightened and fatty deposits are reduced on and around the neck area. A harmonious and youthful appearing neckline is arguably the most vital aspect of a successful facial rejuvenation. Without sound principles, the neck appears skeletonized, tethered, and hollow.[1] 
Many of us pay attention to the appearance of our faces without even considering the look of our necks. The skin along the jaw, chin, and neck betrays our age, showing sags and wrinkles. The contrast between the face and the neck can sometimes be jarring. By neglecting one area, we lose balance and harmony overall.
To address the signs of aging along the neck, consider a visit with Dr. Gregory Fedele. He is a board-certified surgeon who proudly serves the needs and desires of Cleveland, Ohio. Our community shines brightly thanks to Dr. Fedele. He is an expert at bringing subtle yet meaningful change to his patients' aesthetics.
Improvement is just a click away! To benefit from Dr. Fedele's dedication and expertise, please contact our Cleveland offices or call us at (216) 464-1616. 
Rejuvenating the Neck and Lower Face
As they say, beauty is only skin deep. But when the skin is lax and droopy, it can obscure attractiveness and weigh down one's features. Patients generally want a longer and more narrow neck, with a defined jawline. With a neck lift, we can achieve these goals.
The technical term for a neck lift is platysmaplasty. The platysma is a fibrous mesh of muscle that shapes the contours of the lower facial region. By tightening the skin and reducing fat deposits along the neck, Dr. Fedele allows your musculature to define your features, rather than the hands of time.
Neck Lift Benefits
In addition to the obvious physical perks of a neck lift, the procedure delivers a bevy of psychological rewards. Aging skin along the neck can cause insecurities, and it may even prompt you to hide your lower facial features. Perhaps you wear bulky sweaters and high collars to mask your discomfort, but now you can showcase your skin with pride. Dr. Fedele will celebrate your features and showcase your best self.
Benefits of Platysmaplasty
Correction of drooping jowls
A more angular lower facial contour
Reduction in loose skin and fat in the neck
To experience these benefits for yourself, contact Dr. Fedele online or call (216) 464-1616. to reach one of our attentive staff members. 
Eligible Candidates
Men and women who wish to bring symmetry and sleekness back to their necks are great candidates for platysmaplasty. Patients should be in good health and within 30 pounds of their goal weight. Weight fluctuations may affect the results of a neck lift procedure, so please share your fitness journey with Dr. Fedele during your comprehensive consultation.
If you believe you are eligible for neck rejuvenation, contact our Cleveland Area practice and find out if you're a good candidate.
Private Consultation in Pleasanton or Danville
You may view your neck wrinkles as a distraction, but they could be an opportunity. Your ideal contours are hiding just below the surface, and Dr. Fedele can help them emerge. Be ready to share your medical history and future goals with the doctor. After all, communication is an essential ingredient in enhancement.
In an effort to provide world-class communication with our Cleveland friends and neighbors, we regularly update our blog. Peruse our posts and feel free to bring any questions that may arise with you to the consultation. Your satisfaction is our top priority. 
Preparation
During your comprehensive consultation, Dr. Fedele and his associates will compile detailed instructions to prepare you for neck lift surgery. These directions will be tailored to your anatomy and aesthetic goals, so please follow them carefully.
In general, it is advisable to quit smoking and stop taking certain blood thinners in the weeks leading up to any surgery. Circulation should be optimal before you undergo an invasive procedure.
Procedure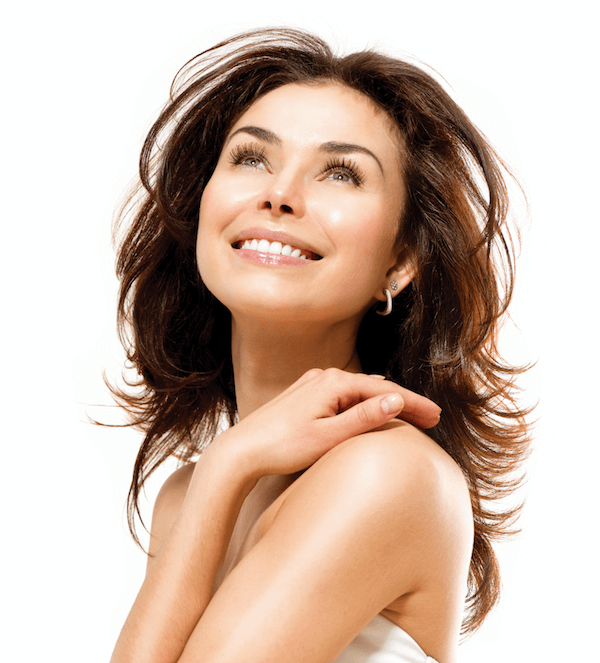 Neck lift surgery requires 2-3 hours to perform with a general anesthetic or intravenous sedation. We start with two incisions behind or under the ears, allowing the skin to be lifted or trimmed. An additional incision can be made beneath the chin to access the neck muscle, which is remodeled to further improve neck contour. When necessary, liposuction can help remove excess fat from the neck area. The skin is then smoothly draped across the neck to provide a more youthful appearance.
The exact parameters of your neck lift depend on your anatomy and needs. Dr. Fedele takes a customized approach to each patient. Your procedure may entail liposuction, skin excision, platysma muscle tightening, or some combination of the three.[2]
To determine the most natural and effective technique for your transformation, contact our office in Cleveland, Ohio. 
Healthy Recovery
After the neck lift surgery, bandages are applied to the neck. A compression garment must be worn to minimize swelling and improve circulation. Some bruising, swelling, and discomfort should be expected, which can be managed with prescription medication. Normal activity can be resumed in 1-3 weeks.
As with any surgical procedure, neck rejuvenation has a risk of complications, including infection, changes in sensitivity, and asymmetry. We will review risks and safety information in detail during your visit to our Cleveland plastic surgery offices.
Amazing Results
Aesthetic enhancement is the ultimate balancing act. You do not want to alter your appearance too severely because let's face it, you already look amazing. However, you also do not want to shy away from making real, transformative changes, or else the surgery will be a waste of time.
Dr. Fedele understands this balance, and he can help you maneuver the tightrope between subtlety and striking results. To get a glimpse of your future satisfaction, please visit our rave reviews page. We are humbled by our patients' kind words and we are committed to providing 5-star service to our Cleveland, Ohio community. 
Complementary and Alternative Procedures
A neck lift can rejuvenate your lower face and restore your youthful vigor. But the human body is more than just a collection of parts; it is a work of art. Dr. Fedele offers a suite of procedures to maintain your appearance and perk up your profile.
Dermal Fillers
When we age, our bodies produce less elastin and collagen. These are the building blocks of skin support, so in their absence, gaps will appear beneath the surface. To fill unsightly gaps, consider the benefits of a dermal filler. By adding volume to sunken areas of the skin, fillers smooth the fine lines and creases that appear over time. 
Facelift
Dermal fillers offer temporary relief to lax skin, but a facelift is enduring. By removing excess tissue, Dr. Fedele will contour the face to your exact specifications. Wrinkles are erased as the skin enjoys a taut, toned look.
Brow Lift
When the area above the eyes sags and puckers, consider the boost of a brow lift from Dr. Fedele. By smoothing the skin along the forehead, Dr. Fedele ushers you into a veritable time machine. Say hello to the younger you! 
Learn More
If you're interested in neck rejuvenation, we invite you to visit our Cleveland, Ohio surgery practice to learn more about our services. Our kind, responsive, and respectful staff will treat you like a close friend or family member, while Dr. Fedele provides the highest quality care. Schedule a consultation and we'll take the time to answer your questions and discuss the various treatment options for the neck area. Call our office at (216) 464-1616 to schedule your visit today.
FAQ
What is a neck lift?
A neck lift is a surgical procedure in which loose skin is tightened and fatty deposits are reduced on and around the neck area.
Will I have scars?
Neck lift incisions are required to complete the surgery. However, Dr. Fedele will take steps to limit the risk of scarring after your procedure. Incisions are usually small, which helps lower the appearance of scars after surgery. A cream may also be used in the weeks after a neck lift to further lessen the appearance of scars.
Am I the right age for a neck lift?
Treatment is mainly used to reverse visible signs of aging, Dr. Fedele usually performs neck lifts on patients between the ages of 30 and 70. However, surgery may be appropriate for older or younger individuals. This is something you need to go over with Dr. Fedele during your initial consultation.
How long will my results last?
The results of a neck lift procedure can last up to a decade. However, the procedure does not stop you from aging, but as you continue to age, your neck will look younger than if you had never had the procedure.
References
Narasimhan, Kailash M.D.; Stuzin, James M. M.D.; Rohrich, Rod J. M.D. Five-Step Neck Lift, Plastic and Reconstructive Surgery: August 2013 – Volume 132 – Issue 2 – p 339-350 doi: 10.1097/PRS.0b013e3182958b6f
Knize, D. M. (1998). Limited incision submental lipectomy and platysmaplasty. Plastic and Reconstructive Surgery. 101(2):473-481. DOI: 10.1097/00006534-199802000-00036.