Breast Implants
Conveniently located to serve the areas of Beachwood and Cleveland, Ohio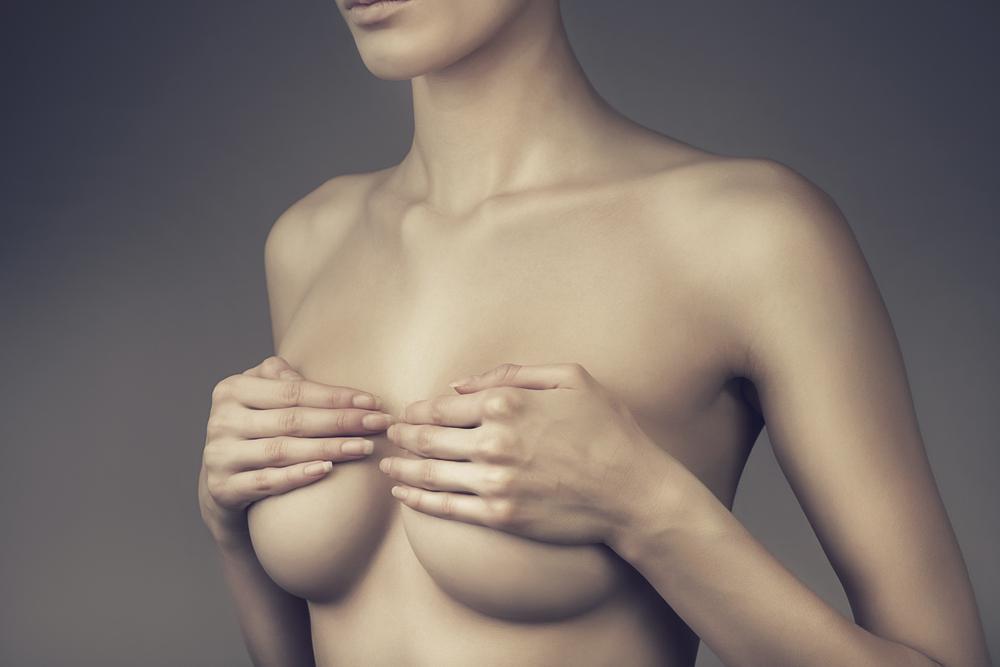 Larger, perkier and fuller breasts are easily achieved with breast implants. Many women seek out rejuvenation techniques to achieve their ideal chest size and there are a lot of options available for breast augmentation. It is important to choose the best fit for your body and your goals, but it also easy to become overwhelmed by the choices!
Dr. Gregory Fedele is pleased to offer his in-depth training and experience to help you achieve your most beautiful results!
What are Breast Implants?
Breast implants are a flexible shell filled with a fluid or gel. These shells are placed into the chest through a cosmetic procedure and add volume and shape to the female breast for a long period of time. Implants will not only enhance your chest, but they will also improve your overall appearance and body contours. At our office, we offer two types of breast implants for our clients. These implants come in different shapes and sizes so that each of our patients can have personalized treatment.
Silicone Implants
Made up of a silicone shell, these implants are filled with a soft silicone gel. Silicone implants are often praised for feeling more like natural breast tissue.
Saline Implants
Saline implants also consist of a silicone shell. However, saline implants are filled with a saline, or saltwater, solution.
Dr. Fedele and you will determine which implant type is best for you. You will work together to choose your best implant size that reflects your ideal aesthetic and also naturally improves your frame. During your personal consultation with Dr. Fedele, you will have the opportunity to look through implant sizers and try them on.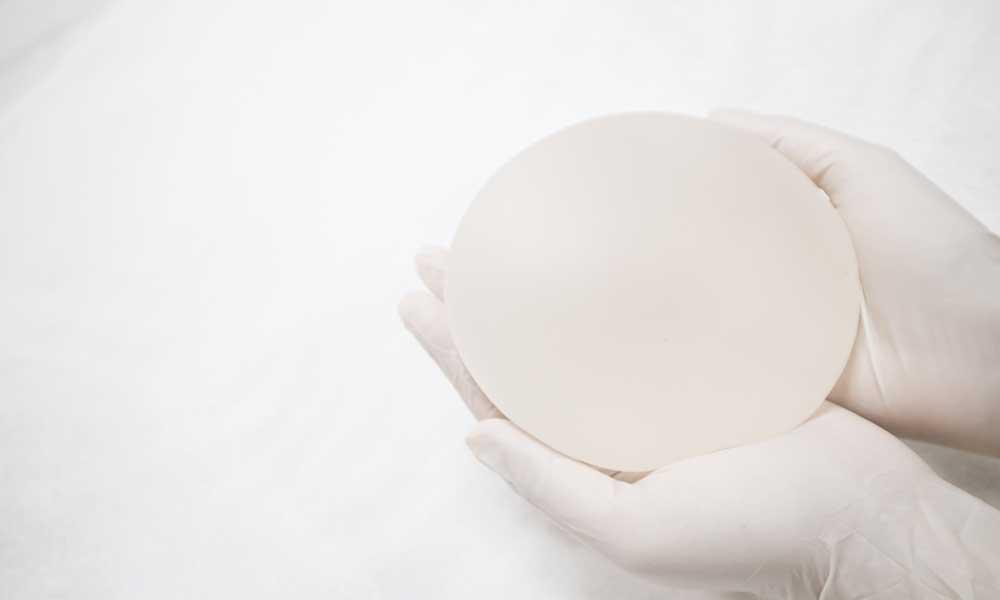 Viewing your options will allow you to narrow down your options and choose your perfect size. We find that it is a big help to have ladies look through and try on implant sizers. It allows them to mentally visualize how they will look and how their dream is becoming a reality! Looking through the various implants will also give you a good idea of what shape implant you want. We provide our patients with two shape options.
Round Implants
Round implants provide consistent shape all over the breasts. Many women choose round shaped implants because they not only improve the shape of the breasts, they improve the cleavage of the chest as well. Round implants come in smooth and textured surfaces. Smooth and textured surfaces can enhance the breast feel and improve the enhancement naturally. Round implants also come in three different profile shapes. Our patients will choose between low, medium and high profiles to determine how much breast projection is ideal for them.
Teardrop Implants
These implants are thicker at the bottom and thin on top. They are shaped similarly to teardrops and will provide the breasts with a thicker base. Teardrop implants are more anatomically correct and can help your chest appear more natural. Teardrop implants only come in textured surfaces but will enhance the way the breasts feel. Teardrop implants are ideal for women who desire higher breast projection.
All of this information will be gone over in great detail in your consultation. You will also have the opportunity to look through your options and try on any implants that interest you!
Benefits
There are so many benefits to breast implants! The primary advantages are that the implants will give you long-lasting, impressive results that you will notice immediately following surgery. Breast augmentation surgery gives women a chance to fit better into bras, swimsuit tops, and shirts. It's amazing how a simple procedure can transform your life and the way you view yourself. Implants are able to help our female patients regain confidence and feel attractive in any top!
Candidates
Healthy women who have been wanting to enhance their breasts for a while are great candidates. You should have realistic expectations for what this surgery can accomplish. Women who are within their ideal weight and are able to pause smoking habits are a great candidate! We encourage you to look through our breast implant before and after gallery to see what Dr. Fedele is able to accomplish. Give us a call when you are ready and we will get you in for a consultation with the doctor.
Personal Consultation
In a private meeting with Dr. Fedele, you will get the chance to learn more about breast implants and how they can drastically change the way you look. Dr. Fedele will inquire about your health and your medical history. This information will help him create a healthy procedure for you with an optimal outcome.
A surgical date will be scheduled once you and Dr. Fedele have figured out all the details and preferences involved in such a highly customizable procedure.
We recommend patients wear an unpadded bra and thin, tight shirt to the consultation so they can have an accurate perception of the different implant sizes they try on. Dr. Fedele will walk you through the various implant options and together you will choose your best option.
Preparation
There are multiple steps you should take prior to your implant surgery to make sure your procedure and recovery go well. A healthy preparation means a healthy treatment! Be sure to fill prescriptions and arrange for rides from your appointment and the next few days. You will be on pain medications and in need of assistance driving anywhere. Many patients find it helpful to have a friend stay with them for their initial recovery.
Choose an area of your home where you can rest comfortably and not be disturbed. This area should have entertainment and be stocked with medications, water, and healthy snacks.
Estimating Breast Implant Size
Here are some helpful instructions for estimating the size of breast implants after surgery. Click here to view.
Procedure
Breast enlargement accomplished with implants is often completed in about an hour. The surgery is on an outpatient basis and is performed with general anesthesia. The surgery itself will require meticulous work and an eye for detail.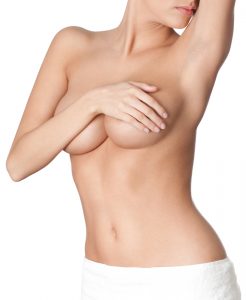 Incisions will be placed discreetly, either under the breast or around the areola. Some procedures can be performed with only an incision in the armpit. A transaxillary procedure is performed with an endoscope and will not create any scarring along with the breasts. However, this procedure can only be completed with certain patients based on their desired aesthetic. Some women opt for their implants to be brought to their chest from an incision along with their naval. This procedure is completed endoscopically and can only be performed with saline implants. Dr. Fedele and you will have decided which incision method is right for you during your consultation.
After the incision is made, an area will be created for the implant to be placed within so it remains securely attached to the chest wall.
Implants are either placed above or below the pectoral muscle. Implants placed below the muscle interfere less with mammograms. When placed below the muscle, they will project your natural breast tissue. Implants placed on top of the pectoral muscle will be felt along with the breast tissue. Only women who have enough breast tissue to sufficiently cover the implant will be able to receive placement above the muscle.
Dr. Fedele will provide his expert opinion to help you achieve your best outcome!
Once the implant is placed, incisions will be closed and drains may be needed to reduce any excess fluid collection. Bandages will be applied and you will likely stay in a recovery room for about two hours after which someone will need to drive you home.
Recovery
Your chest will be swollen and sensitive after surgery and for about four days after. During this time, pain medication can be used to control discomfort. We encourage patients to get up and start moving around when they feel able to. Brief walks will improve circulation and help bring down swelling.
You will need to sleep on your back for a few weeks. Placing pillows on either side of you or sleeping sitting up will help you remain on your back.
Most patients return to work after a week and exercising after a month.
Results
Following surgery, you will notice an improvement in the size of your breasts. As swelling decreases, you will notice the improved shape, cleavage, and projection of the breasts. Breast implant surgery is a long-lasting treatment. With a healthy lifestyle and consistent weight, you will be able to enjoy your results for years!
Breast Implant Cost
Breast implants come in all shapes and sizes. This procedure is highly customizable and will bring about your best results! Because of our hand-tailored approach the cost of each surgery will be unique to your aesthetic goals.
Breast implants are the most popular cosmetic surgery today and it's easy to see why. If you are interested in natural enhancement for your appearance, give us a call today at (216) 464-1616. If you are not located in Cleveland, Ohio, search for "breast augmentation near me" to see your options. We want all women interested in implants to get the outcome they desire. It is important to know that even if you are far away, Dr. Fedele would love to help you transform your appearance. He is used to treating patients from all over and will happily help you obtain a fuller, more voluptuous chest.
FAQs
Are breast implants safe now?
Yes! Boob implants are a safe way to enhance chest volume and shape. Breast enlargement surgery often requires implants to truly transform the chest. Implants come in many shapes and sizes so that the procedure can be customized for an ideal result.
What breast implants are best?
The best implants will depend on the goal of the patient. Small breast implants will help women who want little or natural enhancement while large implants will truly transform the way a woman's chest appears. Dr. Fedele will help you determine if saline or silicone implants are your best option and what personalized details will help you obtain the appearance you want.
How long do breast implants last?
Breast implants will vary in how long they last. It will be important for you to attend mammograms and have your implants and breasts assessed annually to ensure they are in good condition.
How much do breast implants cost now?
Breast implants are coming in more and more personalized forms. The best way to learn about the cost of your ideal implants is to consult with Dr. Fedele. Together, you will determine what your best treatment is and how much it will cost.