Skin Care
Conveniently located to serve the areas of Beachwood and Cleveland, Ohio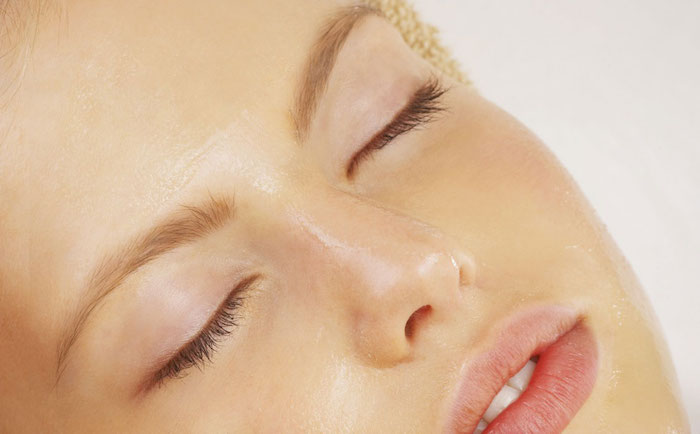 Having a tan complexion has often been associated with a healthy appearance. Today we know that excessive exposure to ultraviolet light can have detrimental effects on our skin. Sun exposure over a period of time can cause accelerated damage to skin leading to red blotches, areas of increased pigmentation, wrinkling, or even skin cancer. Aging can adversely affect the appearance of skin by degeneration of collagen and elastic fibers leading to fine lines and wrinkles. Severe acne can also leave permanent scars on the face.
At the Art of Plastic Surgery, skin rejuvenation using appropriate skin care, microdermabrasion, chemical peel, or laser peel can improve the appearance of skin damaged by sun exposure, acne or the effects of aging.
Getting Into A Routine
Unfortunately, we haven't discovered the cure for aging. With time and continued sun exposure your skin will begin to show areas of uneven tone, fine lines or wrinkles. At the Art of Plastic Surgery we believe that a proper skin care program enhances the results achieved by surgery, and it also delays the aging and weathering process of the skin to help improve these signs of aging. A good skin care regimen consists of cleansing, moisturizing, sun block, exfoliation, and topical vitamins every day of the year.
Peel For Appeal
Fine lines and wrinkles are minimized and the result is smoother, healthier, more even toned skin.
Skin is a living organ made up of millions of cells organized in several layers. Everyday thousand of cells are sloughed off, and new cells from deeper layers of the skin replace them. As part of aging, this process becomes slower and more disorderly, causing the skin to appear more dull. Cosmetic surgeons have developed several different modalities to increase the cell turnover process and thus improve the appearance of skin. By applying mechanical abrasion, chemical solutions, or laser energy to the skin surface, skin cell turnover is increased and stimulation of growth of new skin cells occur. Different depths of "peels" are utilized depending on the severity of the problem. In general, the greater the depth of "peeling" the greater the degree of new collagen formation and the better overall improvement in the appearance of the skin.
A chemical peel can be done in the office or on an outpatient basis.
The simplest skin treatment is microdermabrasion which removes dead cells and stimulates growth of new skin cells. The treatment takes 30 to 40 minutes in the office with mild redness lasting 1 to 2 hours. When wrinkling and skin damage are more severe, stronger treatments are necessary. Recovery time for a chemical peel can vary, depending on the depth or strength of the peel. Generally 5 to 7 days for complete healing are necessary. A laser peel can treat more significant wrinkles and the recovery is slightly longer. Results can last several years with proper skin care.
The Advances Of The Laser
Aging skin can begin to show areas of sun damage or change in pigmentation that can be readily treated with lasers to improve the appearance. Laser surgery allows us to selectively treat the damaged skin without affecting the surrounding area. The light from certain lasers passes harmlessly through the skin and is selectively absorbed by the underlying disfiguring pigmentation. In this process the pigmentation is destroyed.
The degree of treatment varies depending on the type, size and depth of the lesion to be treated and on the color of the patient's skin. Some minor problems can be resolved in only one session, while more extensive ones require multiple treatments.
All skin "peels" or laser treatments have limitations and certain risks, so it is important to be well informed about the particular procedure you choose. Skin rejuvenation with daily skin care or skin resurfacing procedures requires proper evaluation.
We individualize your treatment based on your skin type and skin care needs to obtain the best possible results. Call for a private consultation with Dr. Gregory M. Fedele for an individualized skin assessment.