Pearl Laser Hair Removal
Conveniently located to serve the areas of Beachwood and Cleveland, Ohio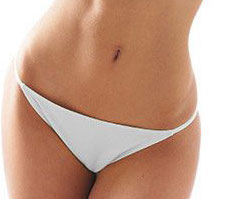 Intimacy is a gift. The moment your skin makes contact with a loved one, you register elation, connection, and belonging. But if unwanted hair gets in the way of intimacy, it can withdraw you into a state of loneliness and doubt. Even if you shave regularly, stubborn stubble can affect the way your skin feels. A rough texture may inhibit certain sensations, and persistent hair growth casts a cloak over your natural good looks.
To address the issue of unwanted or unsightly hair, consider a visit with Dr. Gregory Fedele. Under his leadership, the team at The Art of Plastic Surgery will transform your skin into the pristine, smooth landscape you desire it to be. Conveniently located in Beachwood, Ohio, Dr. Fedele proudly serves the greater Cleveland area and beyond. To benefit from his dedication and artistry, please contact our office at your earliest convenience.
How Does Laser Hair Removal Work?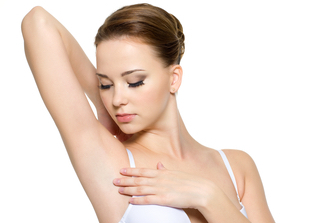 Lasers are powerful tools. They can resurface skin, they can remove hair, and they can even save the galaxy! But this is not science-fiction, it is science fact. LASER is actually an acronym for Light Amplification by Stimulated Emission of Radiation. The wavelengths of a laser beam can be harnessed and focused to target skin aberrations on a follicular level. In other words, a laser can zap unwanted hair at the root by heating up the melanin in their follicles. This process is called selective photothermolysis.[1]
The Pearl Laser system emits small pulses of safe, gentle light.
These beams are calibrated to seek out and destroy unwanted hair that appears on its ultra perceptive radar. Pearl lasers also penetrate below the skin's surface. The deep impact of the light energy works to activate collagen on a subdermal level. Collagen is the most prevalent protein in the human body, and it is responsible for the regeneration of skin cells, among its many duties.
As the Pearl laser heats up and destroys dark hair follicles, its collagen support simultaneously heals your skin. Hence, the two-tiered approach to hair removal provided by Pearl takes your radiance into consideration. As the hair retreats, your glowing shimmer emerges!
Benefits of Hair Removal
One of the invisible benefits of laser hair removal is the boost in confidence you will enjoy. Once your smooth skin appears, insecurity disappears! Now that you are projecting the skin you want to be in, strut your stuff. Feel free to wear light, airy clothes as the spring turns into summer. Stop worrying about sudden hair growth sprouting from this morning's shave session. Laser hair removal is long-lasting and strikingly effective!
Upper Lip Hair Removal
If you struggle to keep your face as fresh as it can be, consider the benefits of an upper lip laser treatment with Dr. Fedele.
Neck Hair Removal
The back of your neck can get irritated easily, and unwanted hair just exacerbates the problem. Pearl laser hair removal can provide you with a breezy, easy feel along your collar.
Chin Hair Removal
Unsightly whiskers can draw all the wrong attention. Keep your chin up and schedule a hair removal session with Dr. Fedele.
Underarm Hair Removal
If you work out, armpit hair can cause rashes and pain with every throw, catch, and rep. Go sleeveless in style with the help of a Pearl laser treatment for underarm hair.
Bikini Line Hair Removal
Swimsuit season is calling. Answer it with some help from laser hair removal. Contour your intimate region with the selective, precise Pearl system.
The "Brazilian" Treatment
If you tend to wear especially revealing bathing suits, or if you simply want zero hair in your pubic area, then a Brazilian laser hair removal session is just what the doctor ordered.
Hair Removal for Female Lower Face
Embarrassing tufts of hair can pop up along the jawline, cheeks, and everywhere you just don't want it. Get a comprehensive lower-face Pearl laser treatment at The Art of Plastic Surgery.
Male Beard Removal
Even guys struggle with asymmetrical, unwanted protrusions of hair on their faces. Shape up those facial follicles with the help of Dr. Fedele.
Arm Hair Removal
When you reach out to greet someone, bump fists, or simply gesture, you want your hands to speak for you, not your arm hair. Smooth things out with Pearl laser hair removal.
Chest Hair Removal
If shirts chafe and your skin just doesn't feel right, then you may not appreciate your chest hair. Good news: you can address the issue with a treatment at The Art of Plastic Surgery.
Laser Hair Removal for Legs
The maintenance required for smooth, silky legs can be a beast. Daily shaving, dry skin, and expensive products really pile up! Dr. Fedele can administer a more rational solution – he's a real Pearl!
Back Hair Removal
If unwanted back hair is ruining your day at the beach, there is a silver lining on the horizon. Laser hair removal can clear up your forecast so there is only smooth sailing ahead.
Each of these treatment areas require special attention. That is why the cost related to each hair removal procedure is calculated precisely. You deserve the best aesthetics at the right price, and Dr. Fedele will deliver!
Ideal Candidates
If you have visible tufts of hair that you want gone, then you may be eligible for Pearl laser hair removal. Residents and visitors to the Cleveland vicinity who are in good health can schedule a consultation with Dr. Fedele. He can determine if you are a great candidate for a laser treatment during your visit.
Personal Consultation Near Cleveland
Dr. Fedele is an artist. He can see a blank canvas and envision a masterpiece. But his favorite work of art is you! To learn more about his unparalleled expertise in the fields of cosmetic enhancement and wellness, please visit our blog.
Preparation and Procedure
In the month leading up to your procedure, you should stop waxing and plucking the area you would like to treat with our Pearl laser. We want the roots intact so we can target them accurately.
It is advisable to shave approximately 24-48 hours prior to your treatment.
Avoid excessive exposure to UV rays and bleaching products. Love your skin and it will love you back! Do not wear makeup, lotions, or deodorants on the day of your appointment with Dr. Fedele. He will cleanse the treatment area before applying the Pearl applicator to your skin. You will be provided protective goggles during the session.
As Dr. Fedele moves the Pearl wand over your unwanted hair, the magic happens! The laser beams destroy hair at their root while celebrating the surrounding skin.
Rapid Recovery
You may feel a slight stinging sensation during the procedure, but this is completely normal. Your support team at The Art of Plastic Surgery will offer you ice packs and/or topical creams to help with any minor discomfort that may arise.
Please schedule a follow-up appointment with Dr. Fedele to continue your progress with subsequent sessions.
Depending on the treatment area, you may be invited back within a few weeks to resume your laser hair removal. Avoid tanning beds and harsh chemical products to ensure a happy, healthy result!
Remarkable Results
Laser treatment can reduce hair in the affected area by up to 75%.[2] To maximize the effectiveness of Pearl hair removal, it is advisable to repeat the process 4-6 times. In a matter of weeks, your complexion will reflect the bright, buoyant appearance of your dreams!
Cost of Hair Removal in Cleveland
To get a world-class aesthetic experience right here in Cleveland, Ohio, contact The Art of Plastic Surgery. We offer the best hair removal options at the right price.
Upper lip: $150
Back of neck: $165
Chin: $190
Underarms: $190
Bikini line: $215
Brazilian: $440
Female lower face: $340
Male beard: $390
Arms: $390
Chest: $490
Lower legs: $490
Full legs: $590
Back: $59
To help guide your cosmetic journey, Dr. Fedele offers a 10% discount when you pay for five treatments in full. On top of that, the 6th treatment is 50% off! To learn more about our amazing services, please visit our financing page.
FAQ
Does laser hair removal hurt?
Dr. Fedele puts your safety and comfort at the top of his priorities list. He will explain the Pearl laser system during your individual consultation and address any concerns you may have before proceeding with the procedure. You can apply ice and/or soothing creams to the treatment area after each session to minimize any slight stinging. Most patients experience little to no discomfort, as you can see in our glowing reviews.
Is Pearl laser treatment permanent?
Nothing in life lasts forever, but Pearl lasers are aimed squarely into the future. They zap hairs at the root and eradicate the follicles responsible for continued growth. Even when hair does return, it is often finer and lighter than before. Repeated sessions can ensure that laser hair removal can reap benefits for years to come!
References
Liew, S.H. (2002). Laser Hair Removal. American Journal of Clinical Dermatology. 3, 107–115. https://doi.org/10.2165/00128071-200203020-00004
Wanner, M. (2005). Laser hair removal. Dermatologic Therapy. 18(3)209-216. https://doi.org/10.1111/j.1529-8019.2005.05020.x